Volunteers with the Byrne Creek Streamkeepers Society completed a weekend fish survey in southeast Burnaby, BC, today with the third-best result recorded in 13 years of collecting data.  We caught, identified, measured and released 70 juvenile cutthroat trout and three coho.
Please note that this activity is done with authorization from the Department of Fisheries and Oceans SEP Program, and with training by the Pacific Streamkeepers Federation.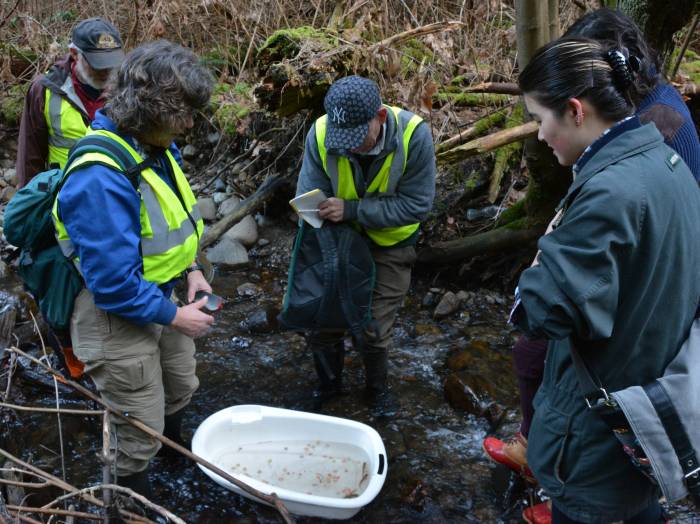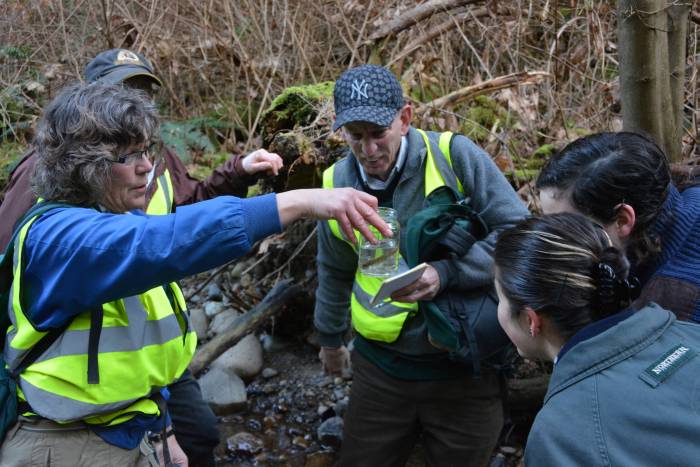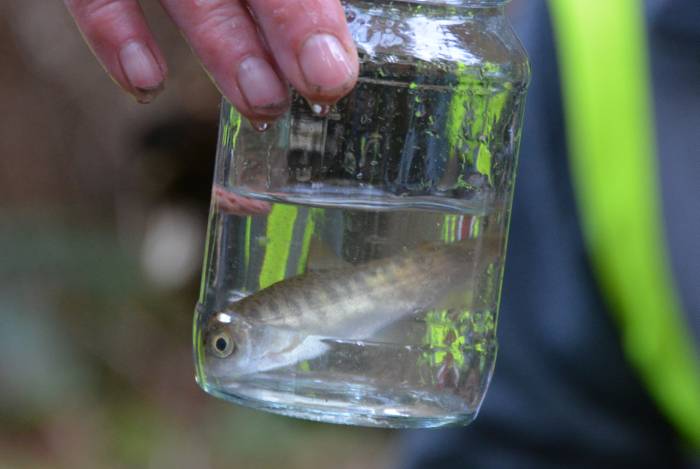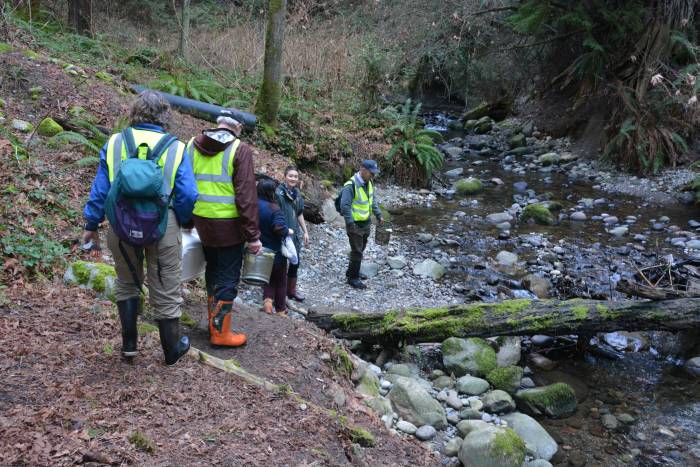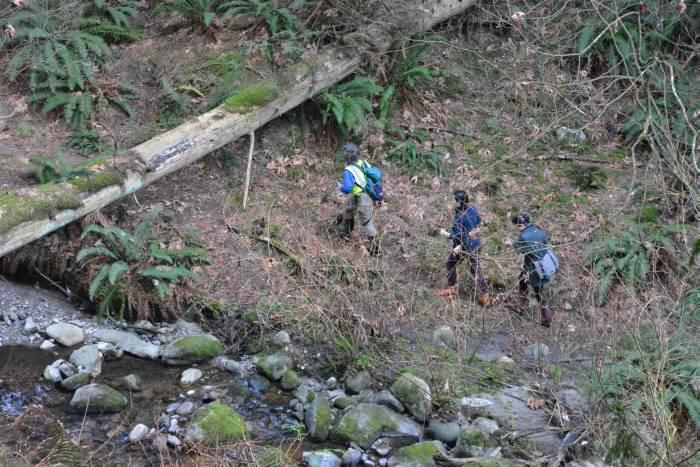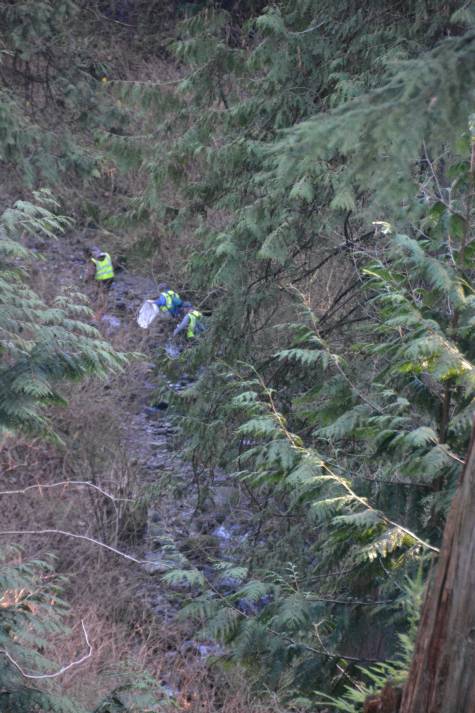 The fish survey involves rambling through the bush. Those hi-viz vests really stand out in the forest.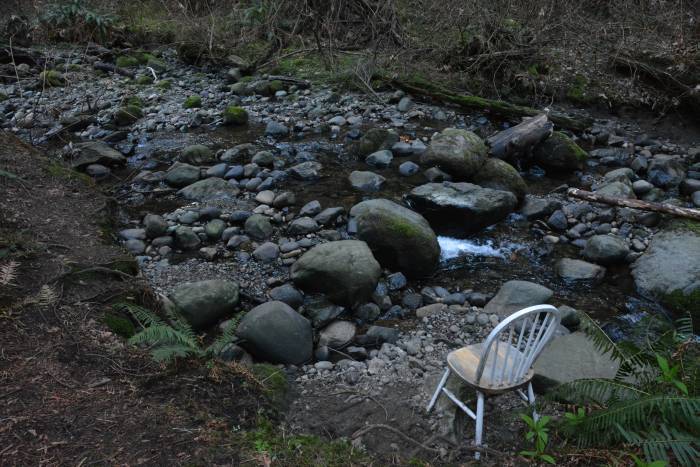 Someone had placed this chair at this idyllic spot. Nice view, too bad whoever was sitting here appeared to have been tossing beer cans in the creek… Sigh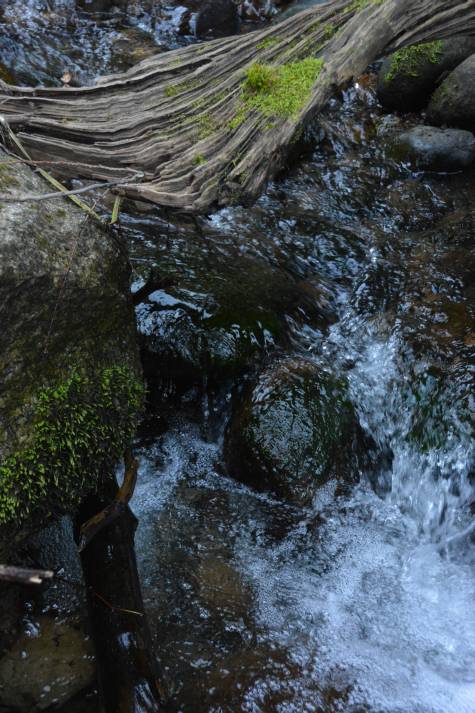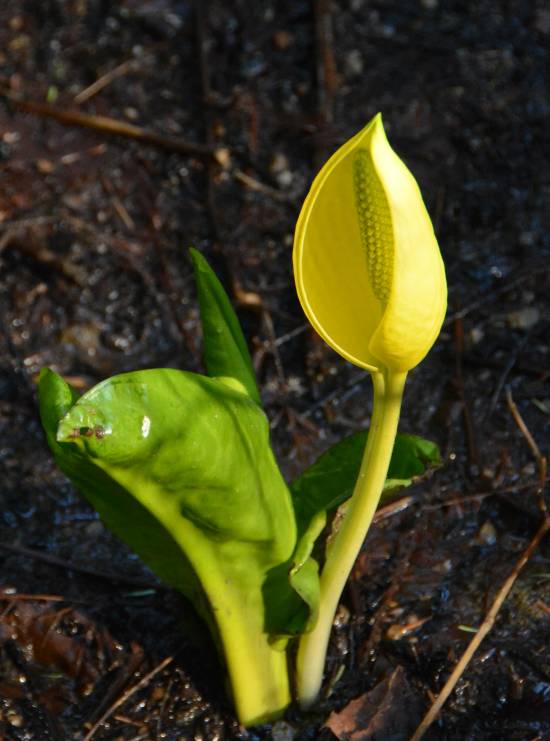 Skunk cabbage popping up in several place. This is a cool plant!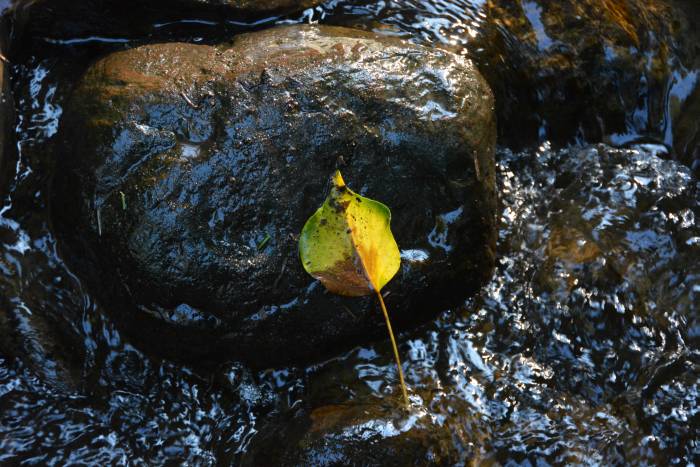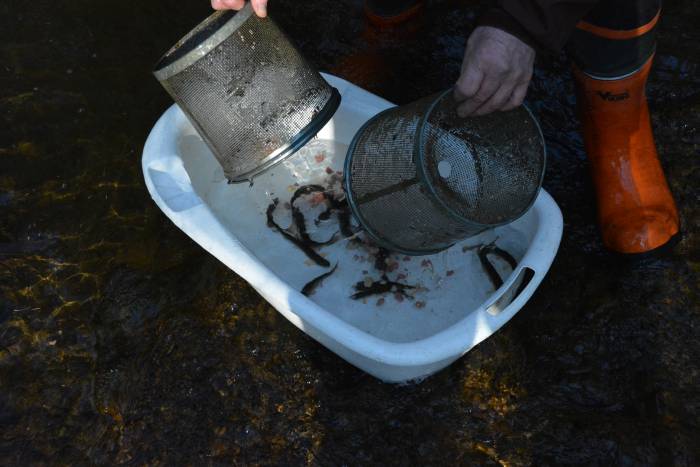 Emptying a Gee trap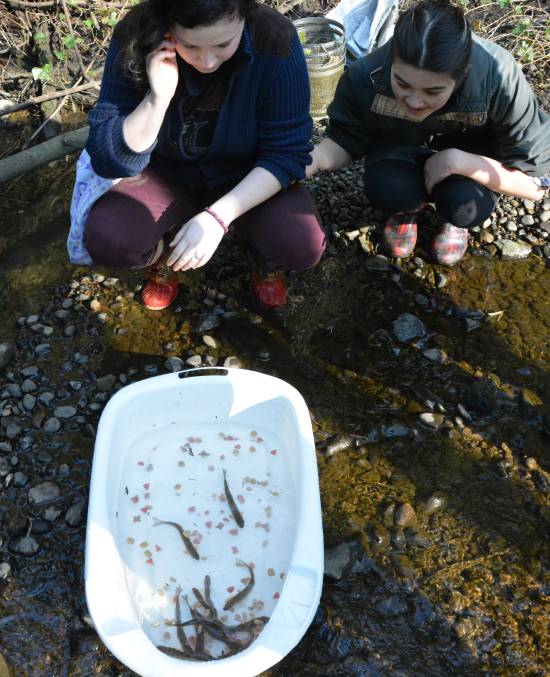 Checking out the results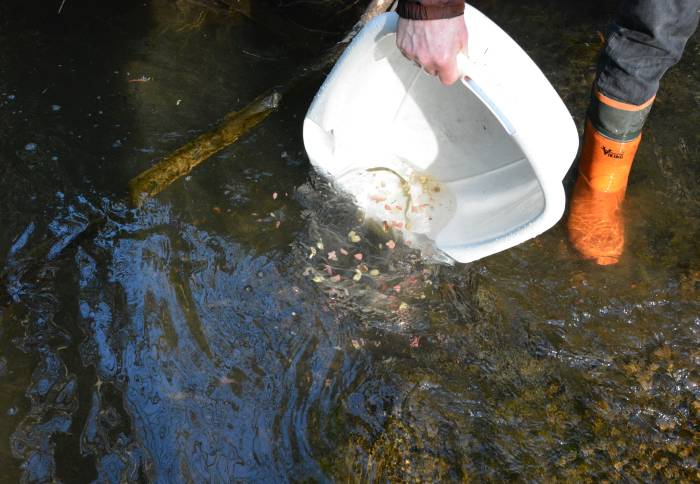 Releasing the little guys unharmed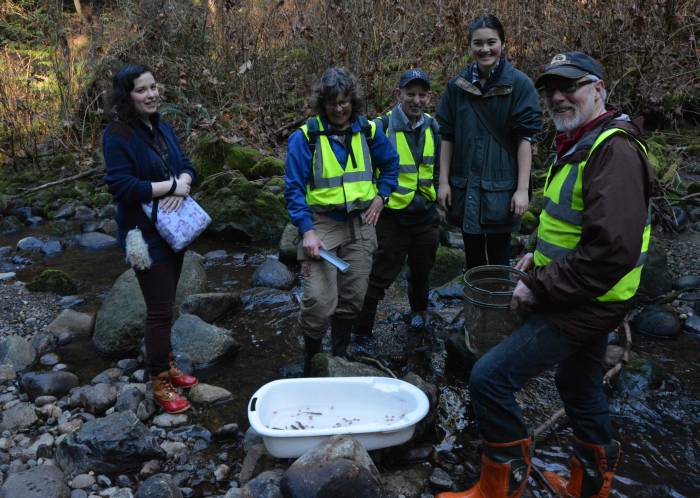 Thanks to all the volunteers!