Lit a candle for my Mom on her birthday.
She would have been 89 today if cancer hadn't taken her. She had the genes and lifestyle to make that number, but not the luck in the cancer draw. . .
Hard to believe we said goodbye 15 years ago.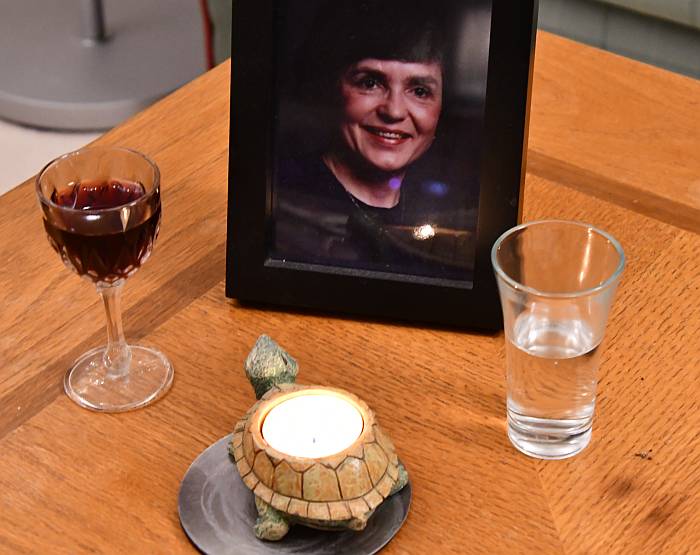 Small personal rituals and remembrances.
A wee glass of Jackson-Triggs Cabernet Sauvignon, her fave reasonbly priced wine.
And a wee glass of fresh water. . .