Spotted this Northern Harrier while I was driving north on Highway 6 from southern Saskatchewan to Melfort about a week ago.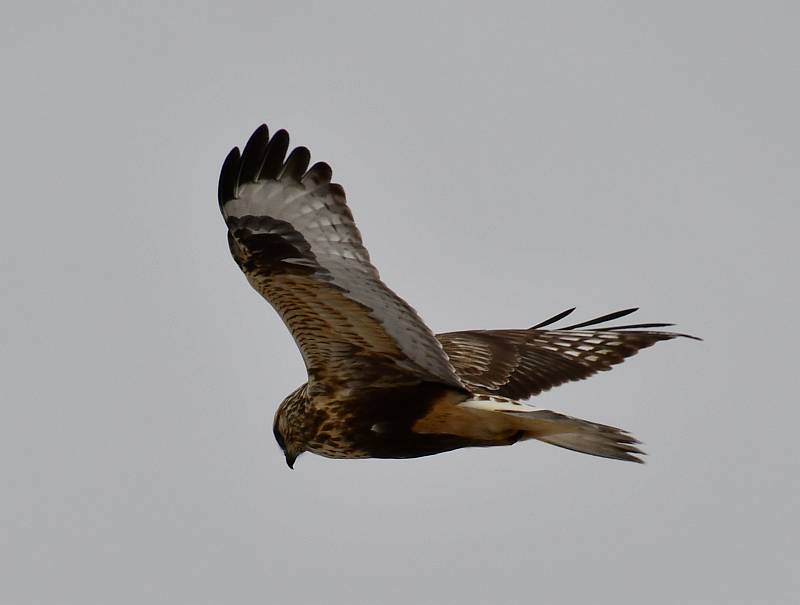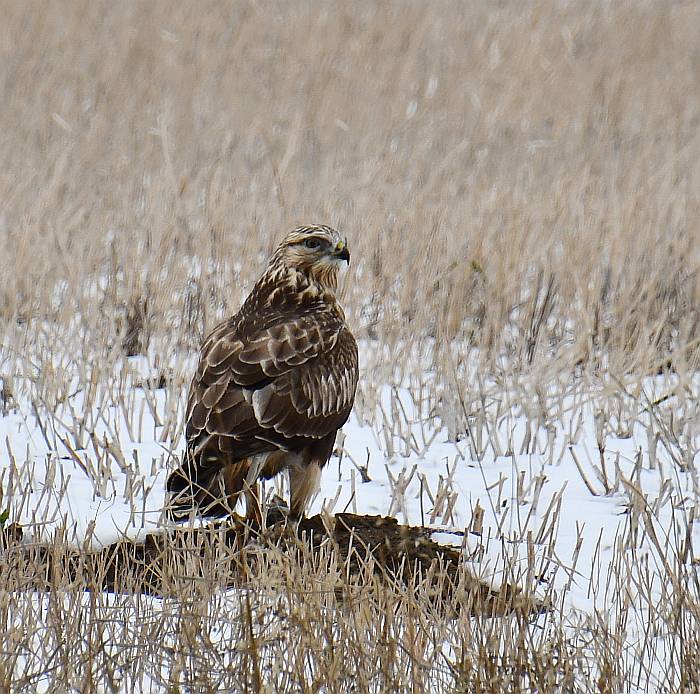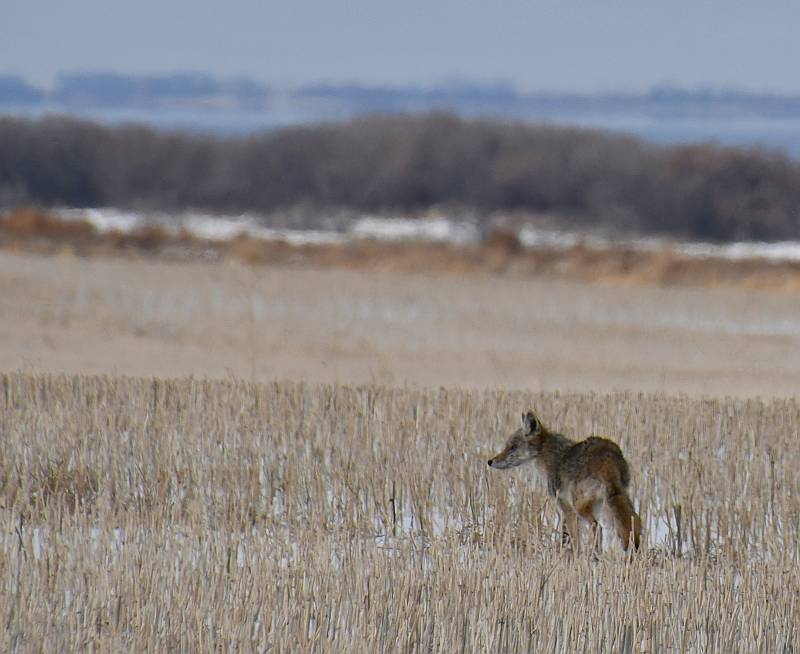 And a coyote on the prowl near the Quill Lakes info sign on the Yellowhead Highway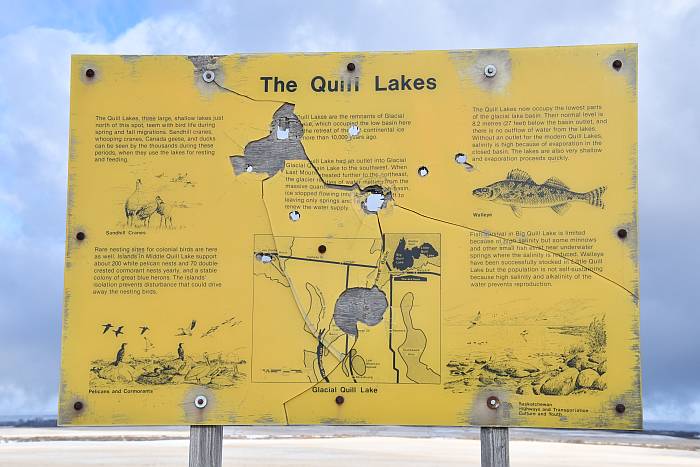 Looks like a 12-guage shotgun slug hole near the center of the sign, and a scattering of approximately 9mm or .30 cal bullets. Hmmm. . .