Wow, thanks to everyone who helped with the bug count on Byrne Creek in southeast Burnaby, BC, today. We went full out (10 volunteers for a total of 35 volunteer hours) and got all nine sites sampled and counted in one day — something that usually takes three days to do!
While the totals haven't been tallied yet, as we surmised, it was pretty slim pickings.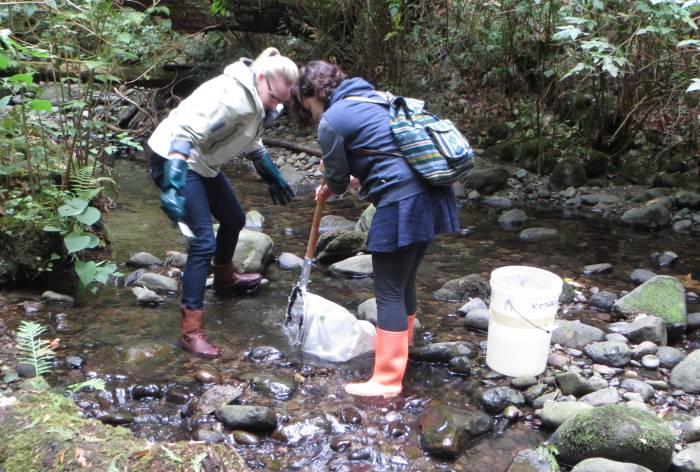 Using a D-net to take a sample. The variety and quantity of aquatic bugs is a good indication of water quality. Unfortunately, Byrne Creek regularly runs poor to marginal, or 1.5 – 2 on a scale of 4, using the methodology in
module 4 of The Streamkeepers Handbook
.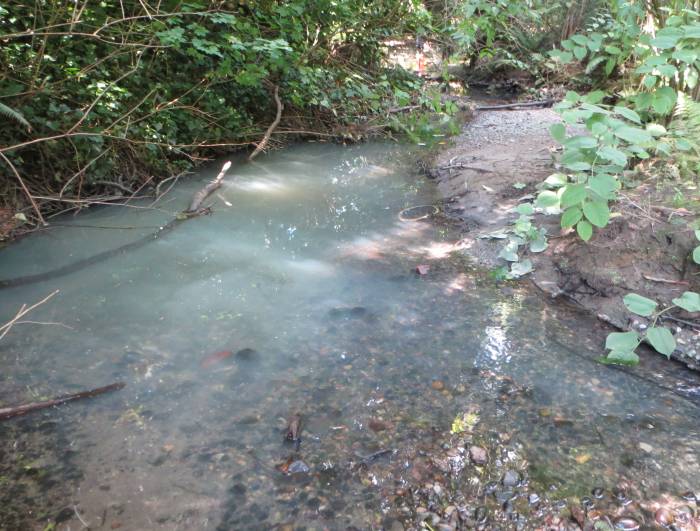 And here's why we have poor water quality in the creek. As we were taking our last sample today just upstream of Edmonds Skytrain Station, a slug of milky blue stuff came down the creek. We immediately reported it to City of Burnaby Environmental and they sent a tech out to try to find where it was coming from.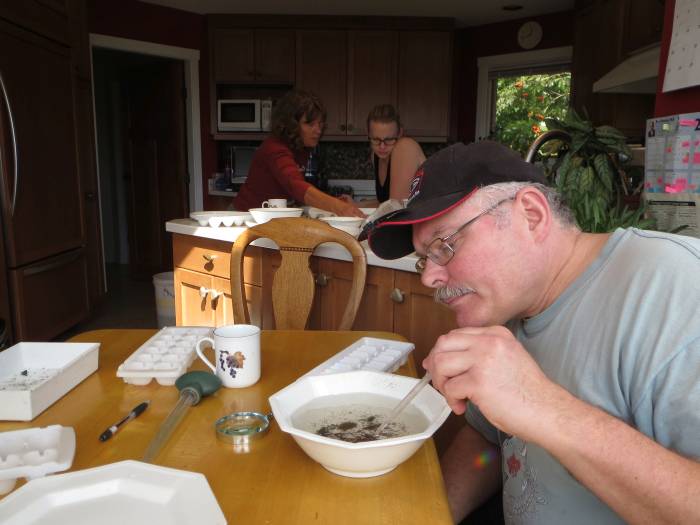 Years ago we learned how to count in comfort. Here we are in a volunteer's kitchen with coffee and muffins.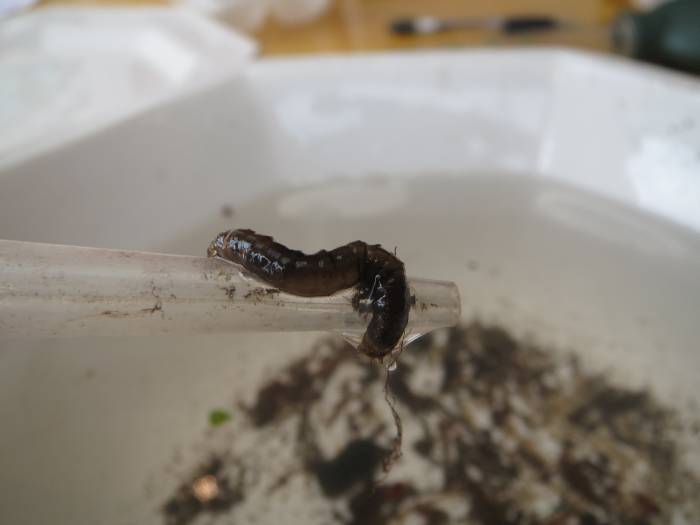 A Byrne Creek monster!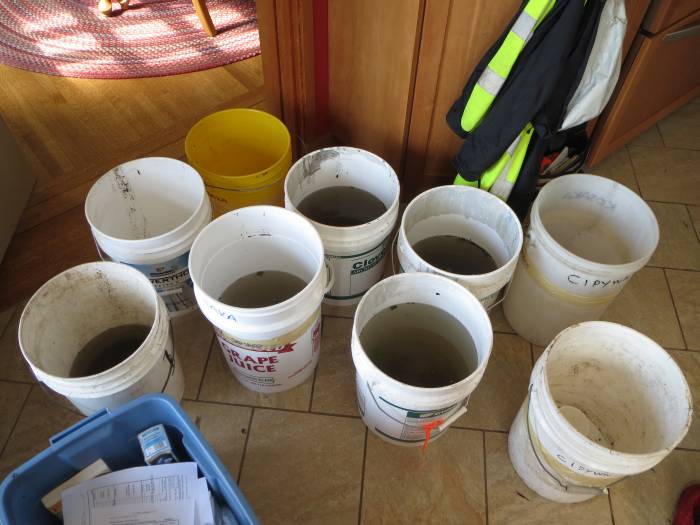 There you go! Nine sites sampled in one day!