Heartfelt thanks to City of Burnaby firefighters who dealt with a blaze in Byrne Creek Ravine Park today.
Also thanks to City of Burnaby staff for calling volunteer streamkeepers to keep us in the loop.
I was invited to take a look, but since firefighters were still working on it, I was asked not to go in all the way.
It's been so hot and dry this summer, and the City of Burnaby added extra No Smoking in Parks and on Trails signs in the area, but we regularly saw inconsiderate smokers putting the park and their neighbours at risk.
Please, please, what does it take for people to act responsibly?
I don't know if smoking caused this blaze, but I wouldn't be surprised. I documented the mass of butts on trails in the area in a post earlier this summer.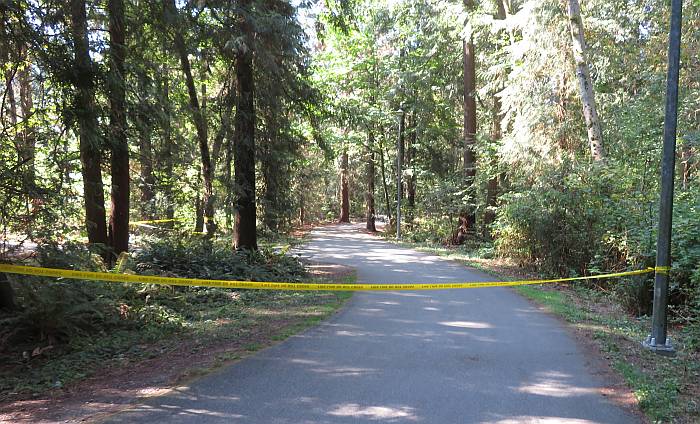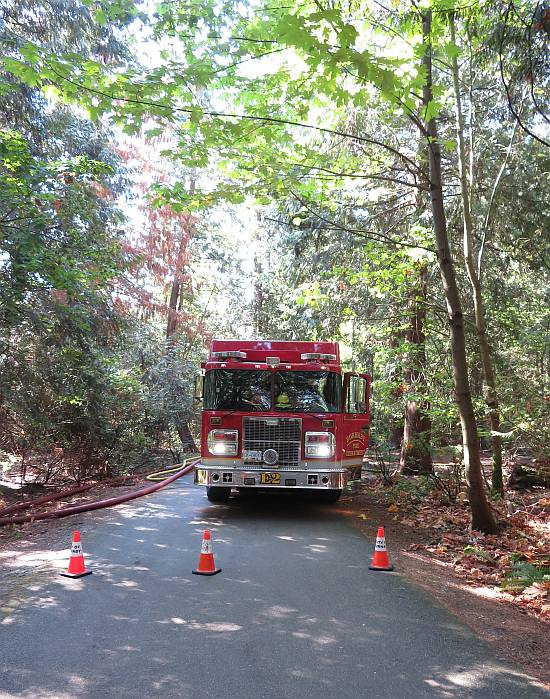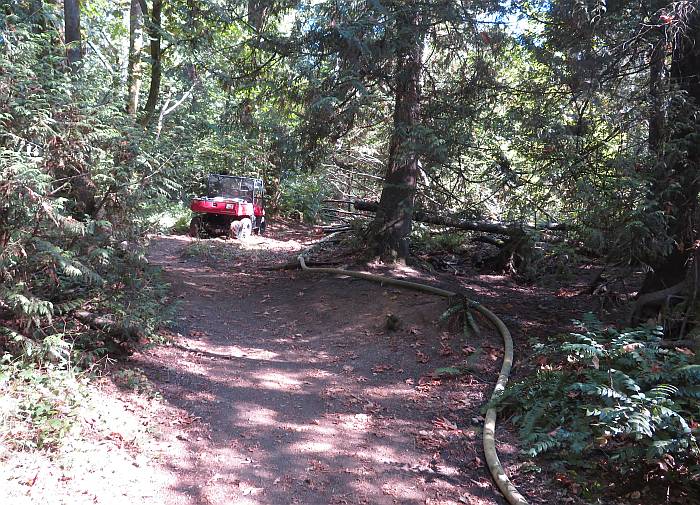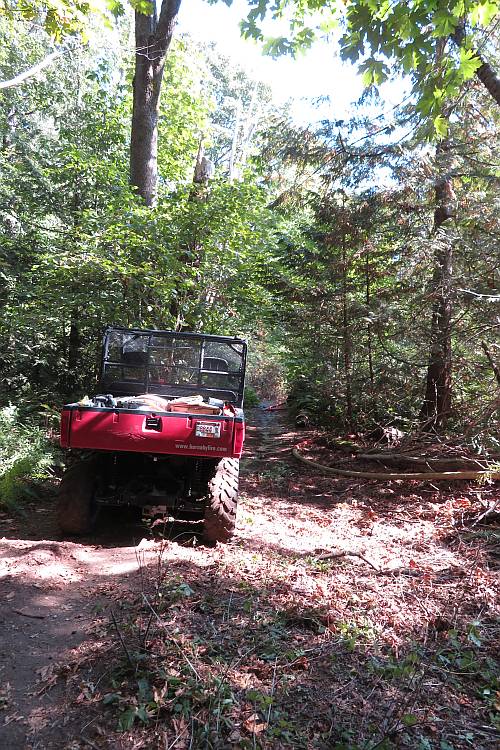 I was allowed to go this far, wearing my safety vest and with an invitation from City staff.
UPDATE: Burnaby Now report here.