You know you're sliding toward fall and winter when you make your first batch of oden. It's a bit late to dig in now (9:30pm) but it'll be great with a side dish of genmai brown rice in the morning.
Anyway it's often better when you let it sit for awhile and let all the flavors mingle…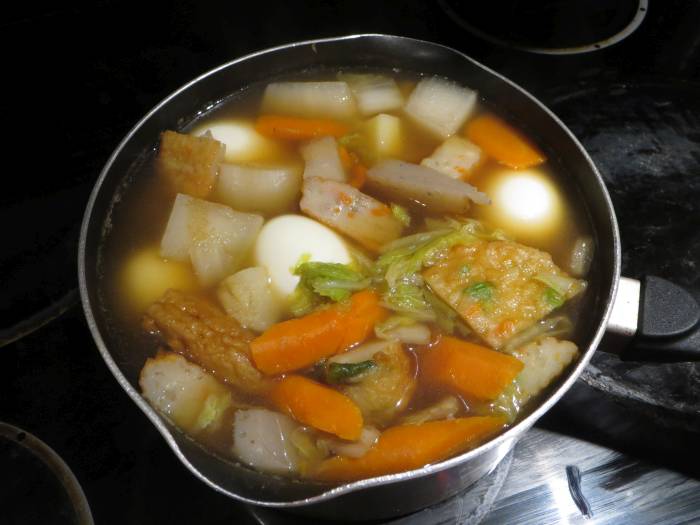 Yumi's Mom in Aomori (northern Japan) makes wonderful nishime in the fall & winter — I get the impression that her stock simmers for months and she just keeps replenishing veggies and seafood.