There have been some questions about lamprey on the Byrne Creek Streamkeepers mailing list.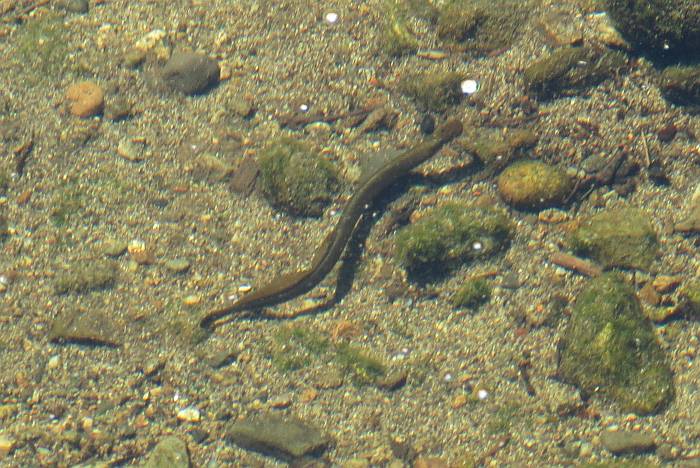 Here's one that I shot just below the stop log in the sediment pond on July 30 this summer. It was about 15 cm long, give or take a few.
They may seem icky for their snake-like appearance and because many are by nature parasitic, but they are part of the great scheme of things, and have coexisted with salmon, trout and other fish for millennia.
We have observed them spawning in Byrne Creek, in the lower ravine, and in the sediment pond. They are actually quite beautiful to watch when they are mating for they dance and twine together.