Byrne Creek Streamkeepers create whimsical and funny dog posters to put up along the creek in the fall to remind dog walkers that salmon are coming back to spawn. We have excellent relations with dogs and their owners — they are out there nearly every day and are excellent "eyes on the creek."
Over the years dog walkers have come to expect the posters, and even start asking about them if they are not up by mid-October.
We have permission from Burnaby Parks to put these posters up, and we use zap-straps to attach them to trees without harming them.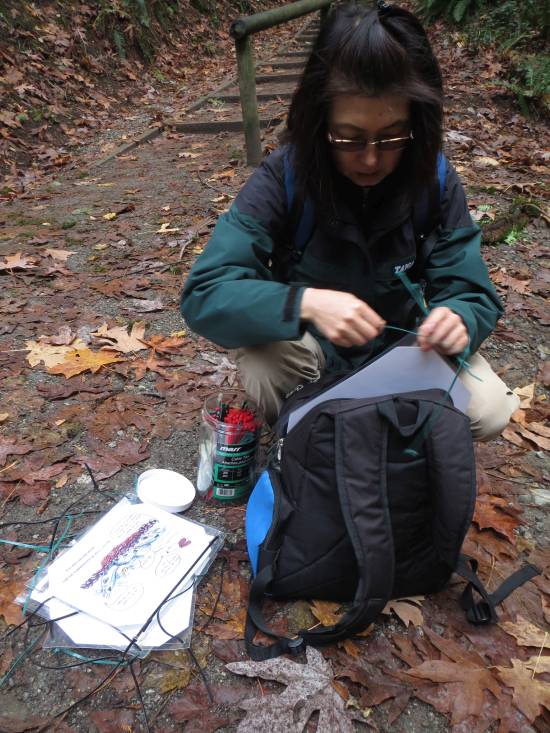 Yumi preparing a poster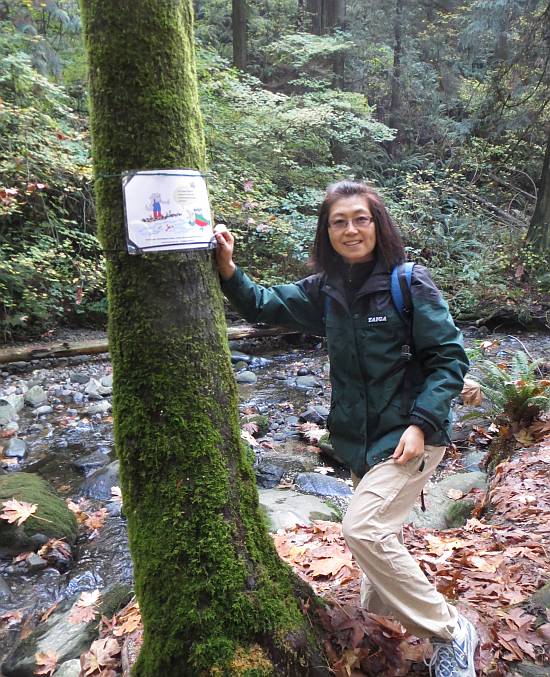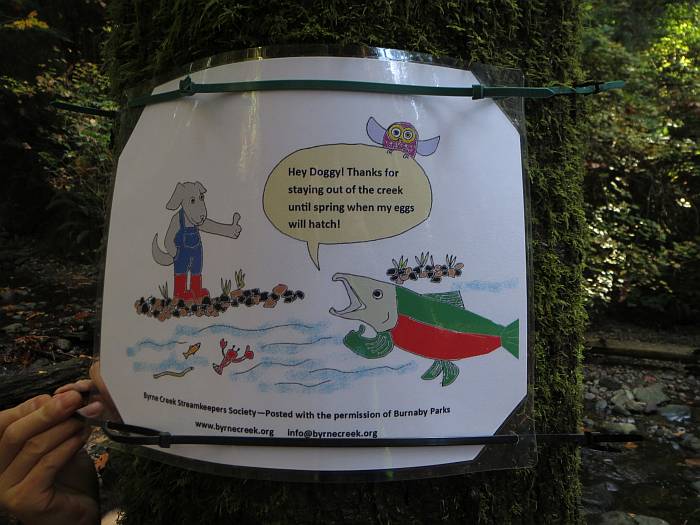 Yumi's latest creation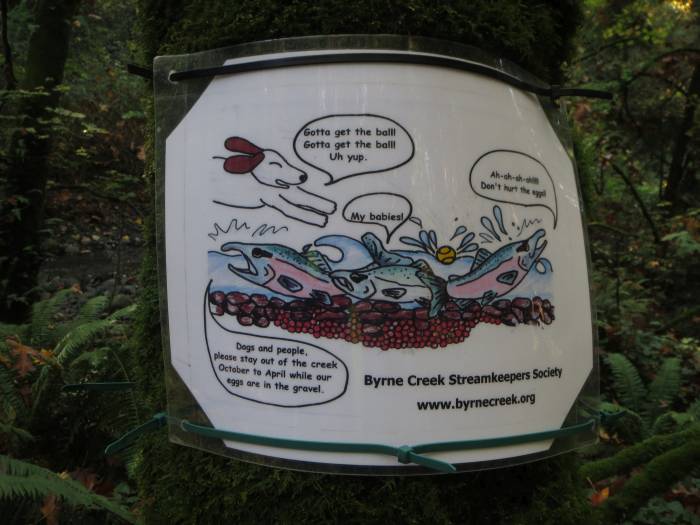 Maho's dog poster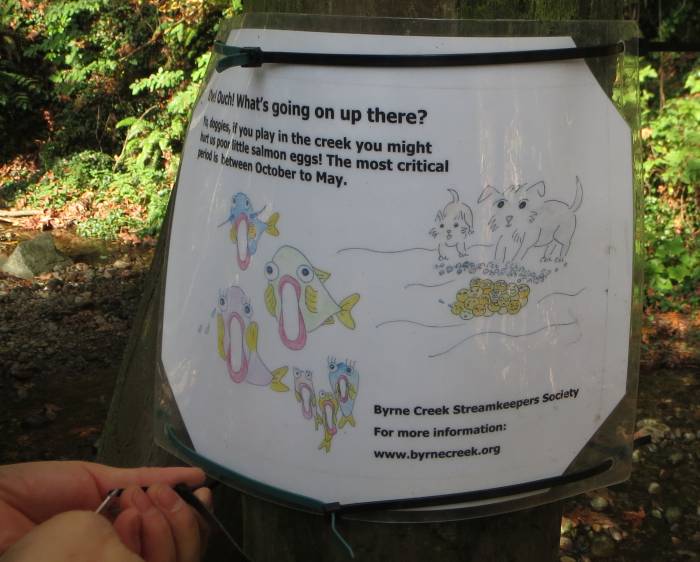 Gee, wonder where Yumi got the inspiration for this one? : -)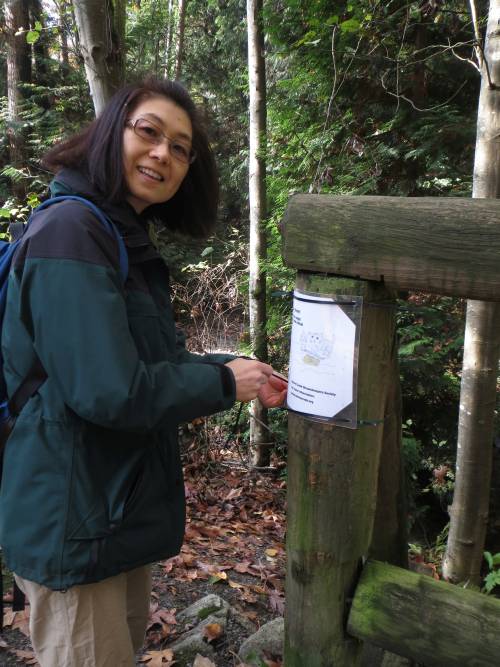 Attaching a poster to the footbridge