I don't often shoot with my cellphone, because I have lots of dedicated photo gear.
But today I went through the photo folder on my Samsung A5, and transferred them all over to my computer. There were more than I expected, around 150.
Lots of shots of our late Choco the Cat in there, and accumulating some of new kitty Sora.
Here are some shots of Sora waking up from her afternoon nap. I kinda like the low-light, grainy, moodiness of the cell cam. . .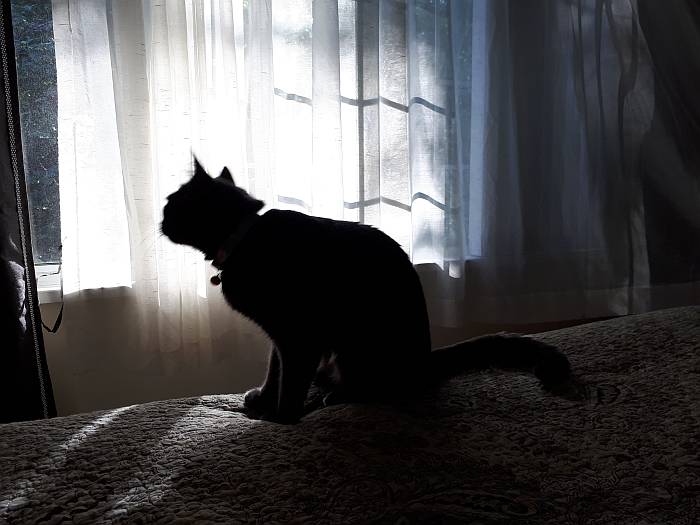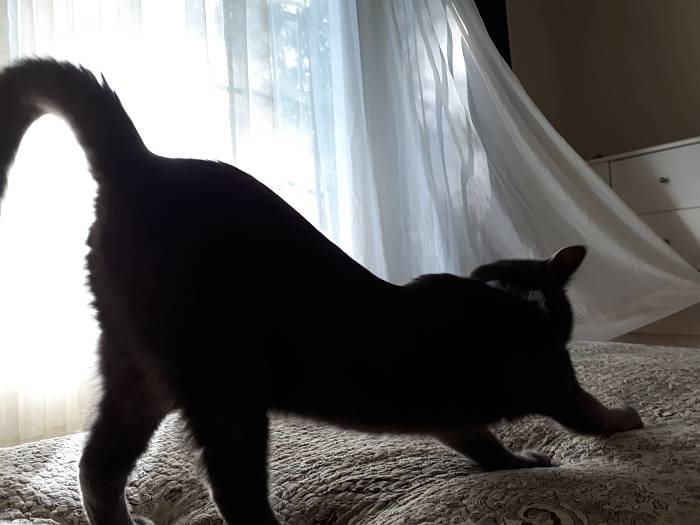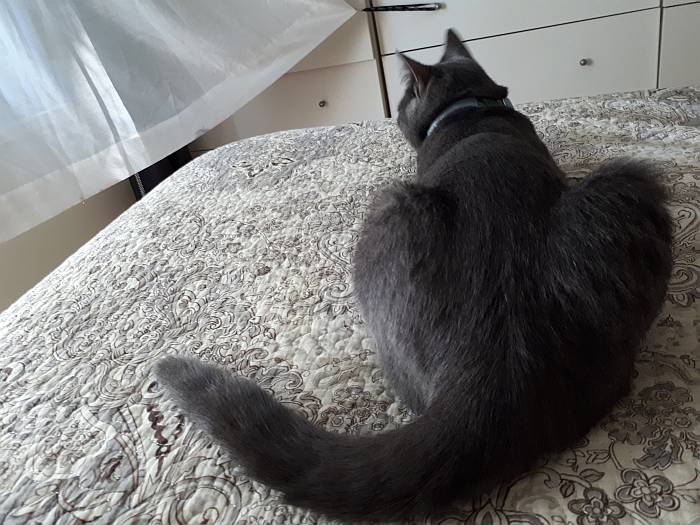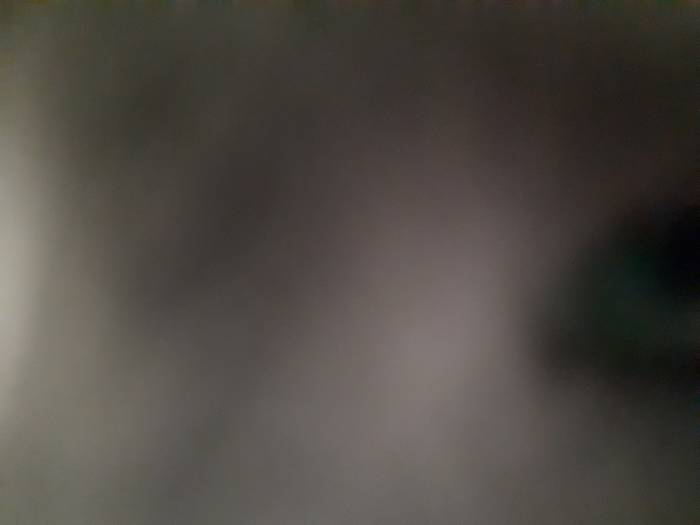 Yes, that's a kitty face wondering if Daddy was awake in the wee hours of the morning.