I attended the "Official Dedication and Unveiling of the New Commemorative Paving Stones at Citizen's Plaza" at Burnaby City Hall today.
It was a lovely, sunny, autumn day, with a congenial crowd of local volunteers, City staff, and politicians. In addition to the unveiling of redone commemorative paving stones (they'd faded over the years), the event was also an opportunity to recognize several Burnaby Citizen of the Year Kushiro Cup award recipients, inductees to the Burnaby Business Hall of Fame, and the Burnaby Sports Hall of Fame. These awards had been presented at previous events, but it was nice for recipients to get another round of public appreciation.
The event was combined with an Open House at City Hall, and many City departments had displays.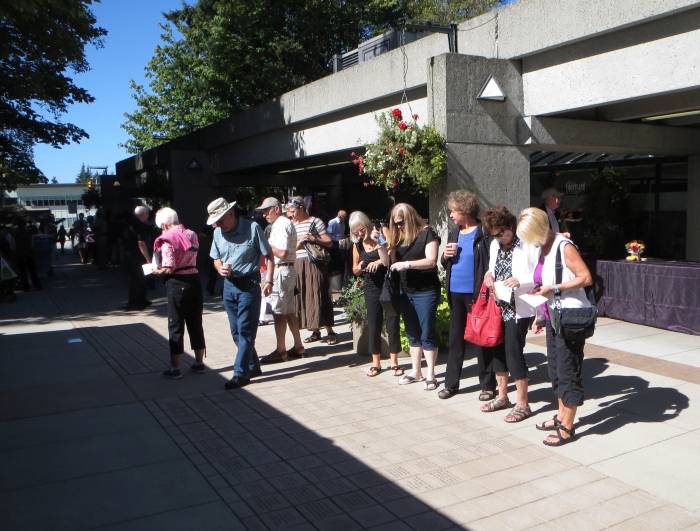 People checking out commemorative paving stones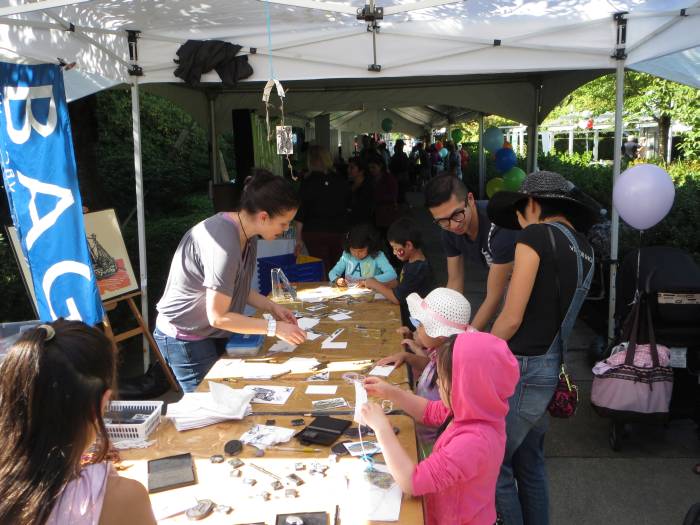 Burnaby Art Gallery booth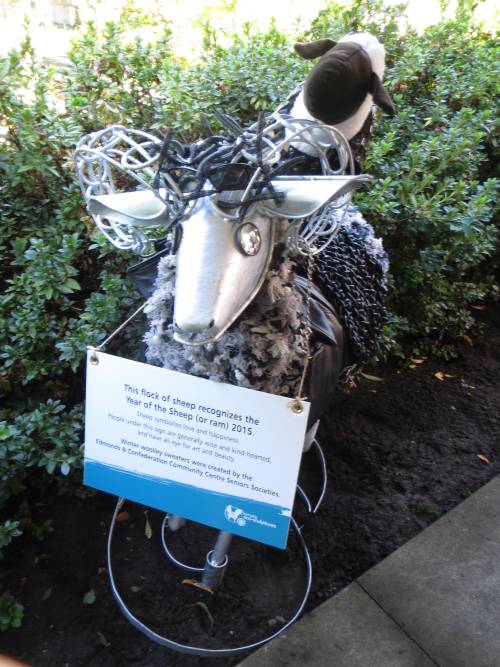 Burnaby has an ongoing eco-sculpture program. There were several sheep on display in readiness to be planted for the upcoming Year of the Ram (Sheep)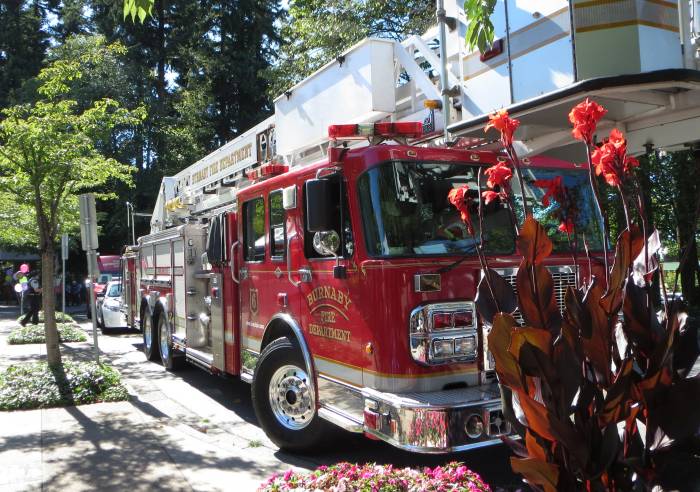 Burnaby Fire Department presence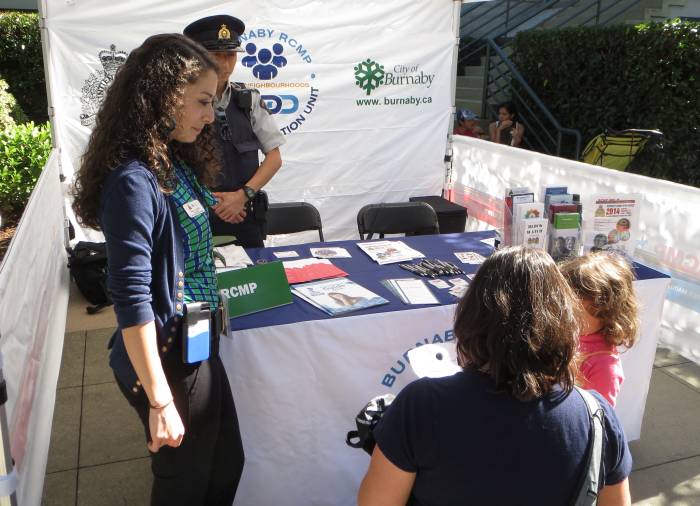 Burnaby RCMP booth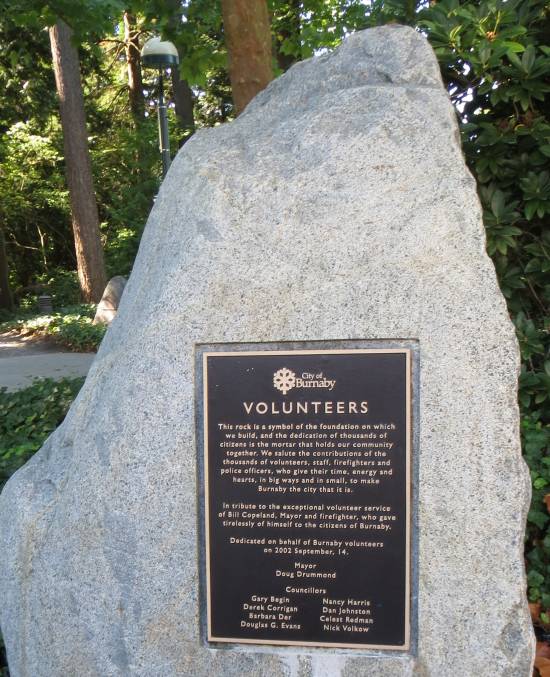 Monument in City Hall garden commemorating volunteers


Paving stones commemorating the four founding members of the Byrne Creek Streamkeepers