The sun broke out today in the lower mainland of BC — a lovely sight after weeks of winter grey. We headed out for the Reifel Migratory Bird Sanctuary but when we got near the entrance, staff were out directing overflow traffic to park back up the road.
While we were happy so many people were out enjoying the wonderful sanctuary, we were not in the mood for crowds, so we thought we'd try Centennial Beach in Tsawwassen, which is another great place to see all sorts of birds.
It was not very crowded at the beach, and once we were out on the raptor trail, there were only a few other walkers around.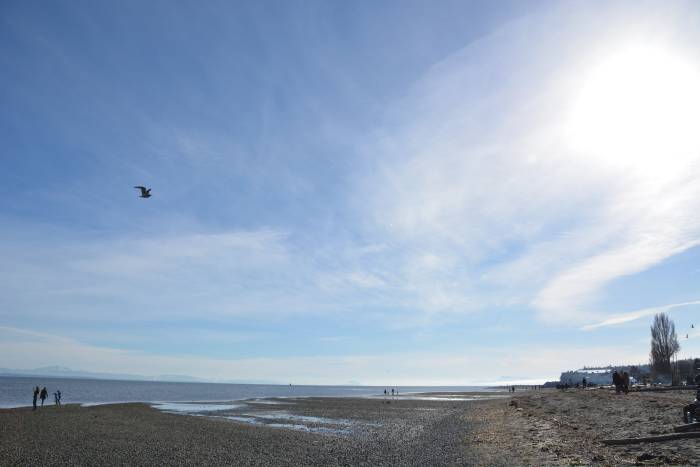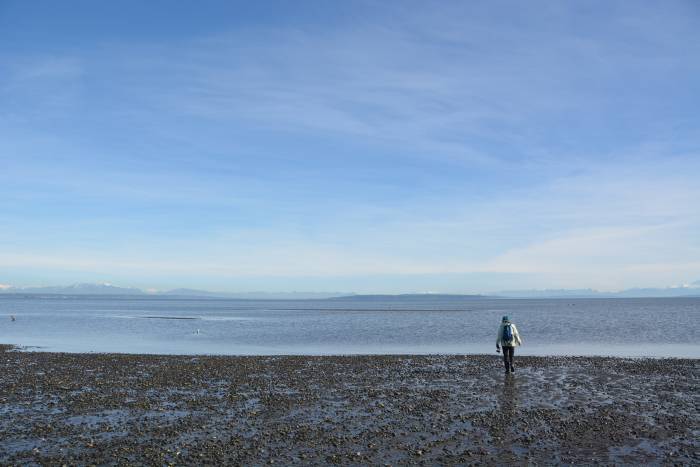 Yumi finds a quiet spot on the beach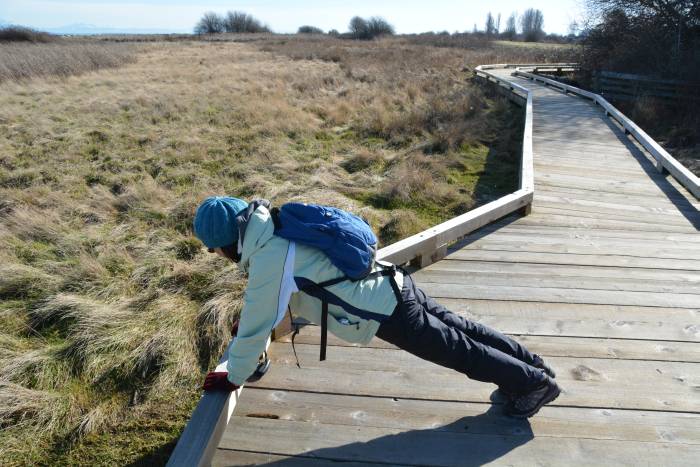 Yumi working out while I twiddle with cameras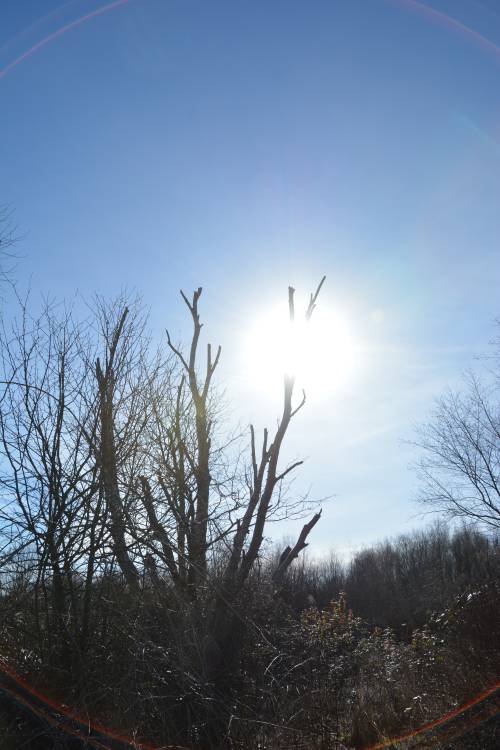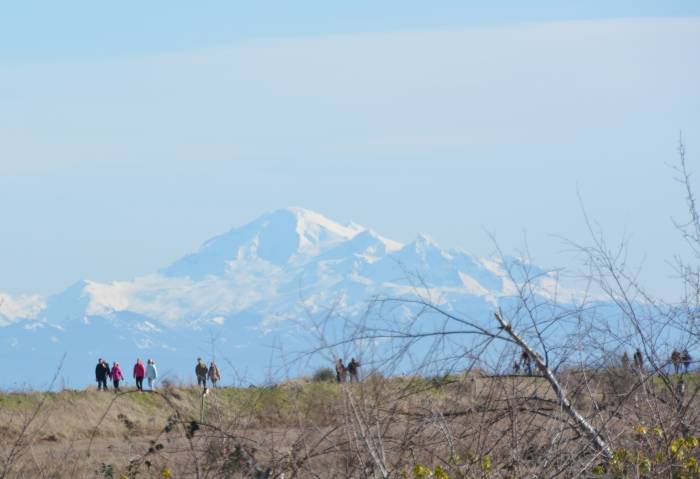 Mt. Baker with people walking on Delta dikes in the foreground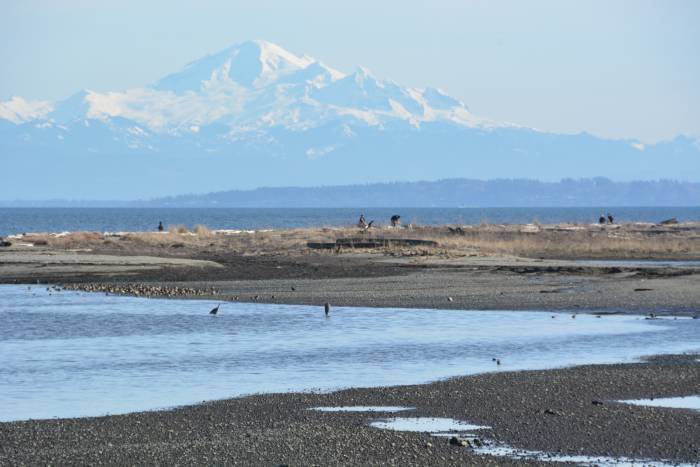 Mt. Baker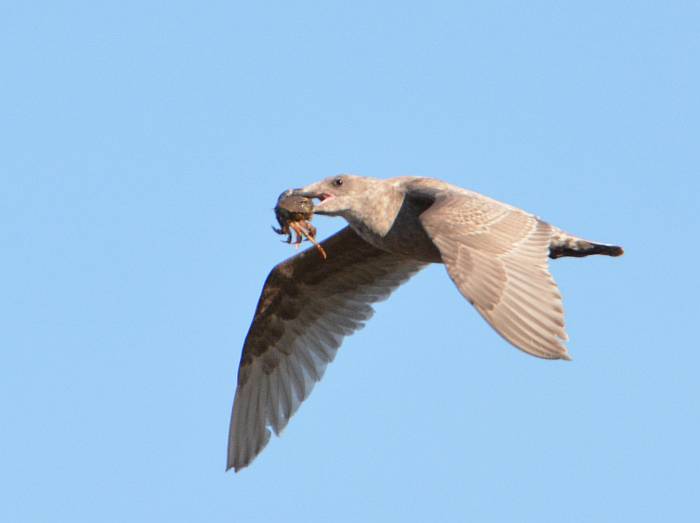 Gull carrying a crab for lunch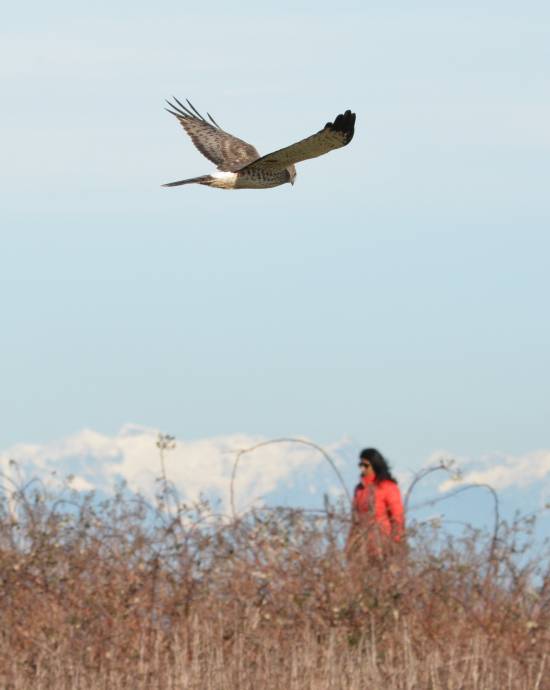 Harrier eyeing lunch? : -) Just kidding!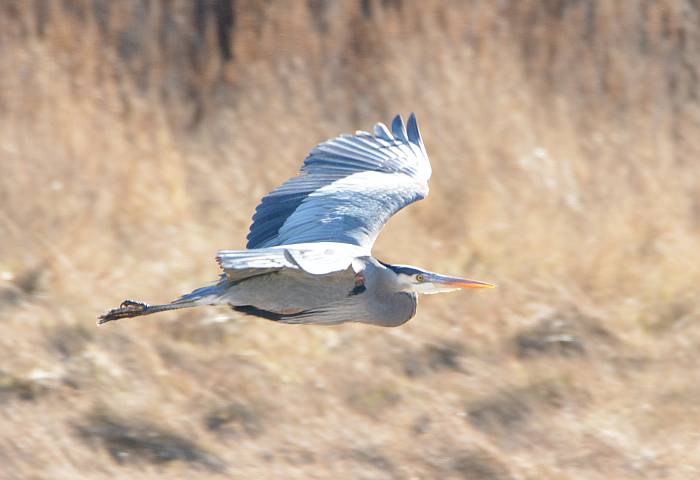 Great Blue Heron in flight