We'd never been to Mud Bay Park in south Surrey, BC, so decided to check it out today.  It was windy and cold, so we didn't tarry, but we did see dunlins and eagles.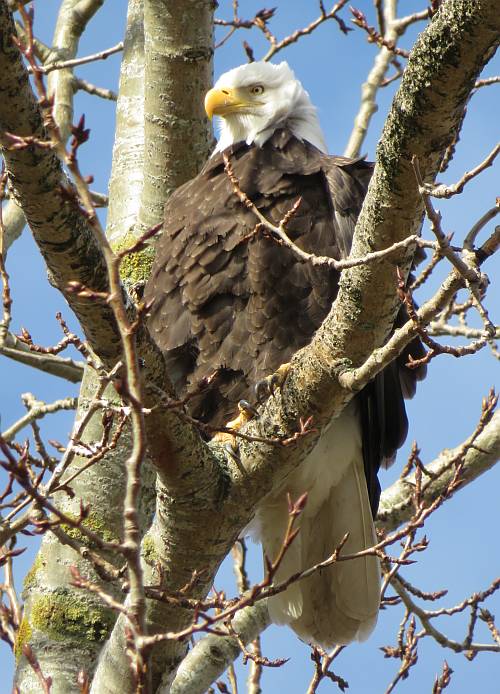 You can see the wind ruffling the feathers on this majestic eagle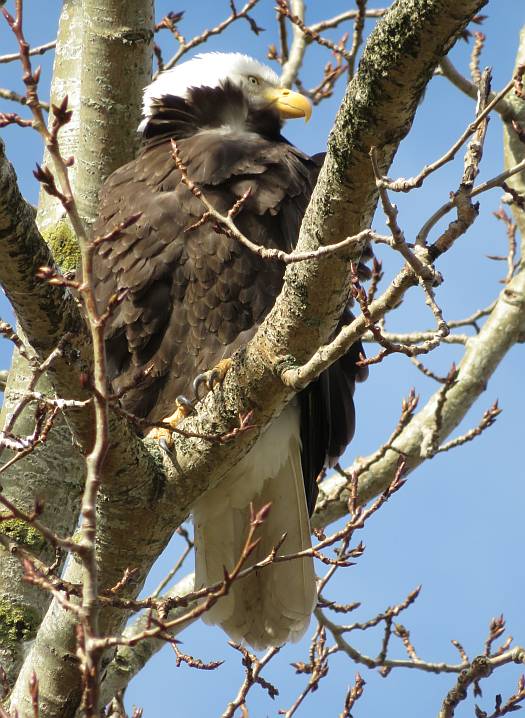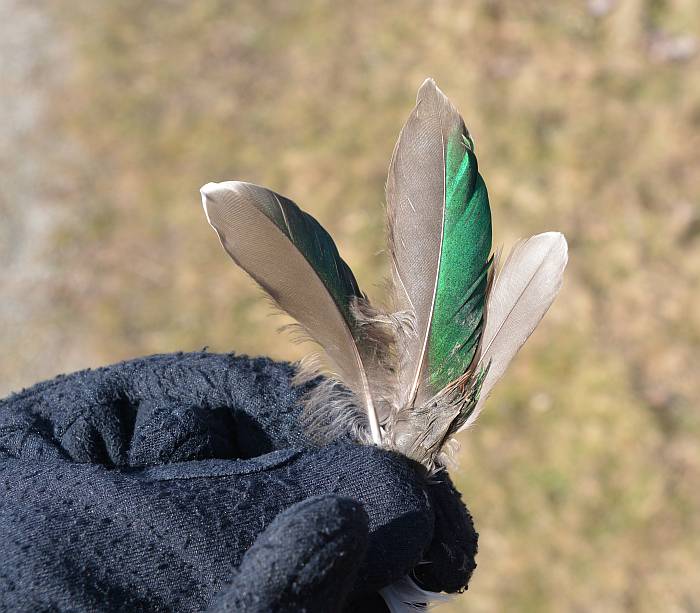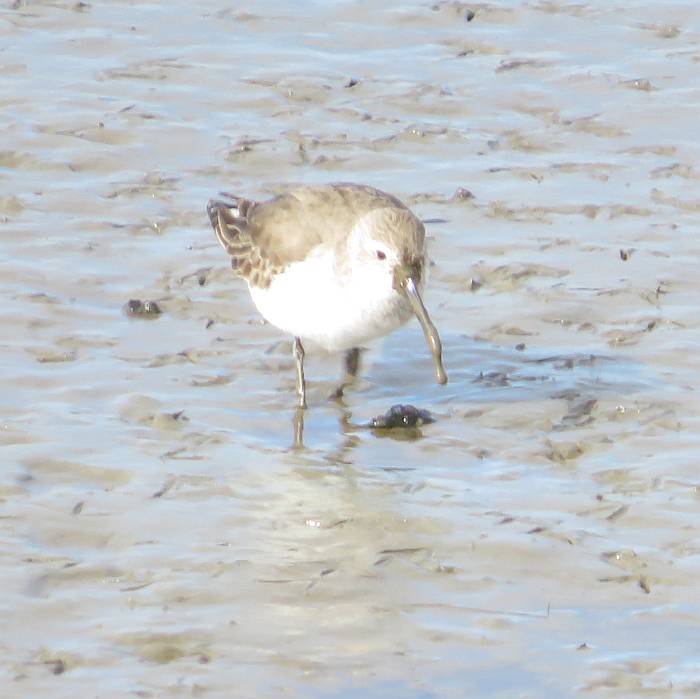 They don't call it Mud Bay for nuthin' : – ). This is part of one the most important migratory bird areas in the world.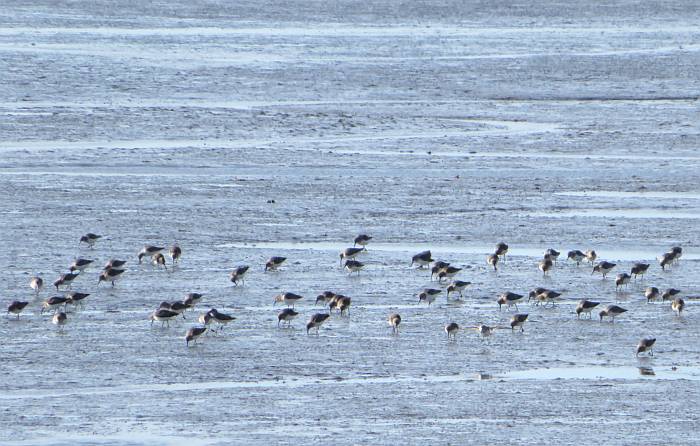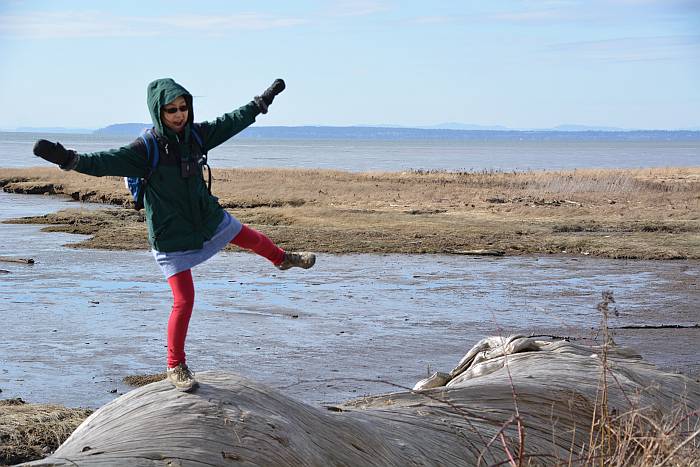 A rare sighting of the Red-Legged Yumi : – )

Moi embracing the cold. . .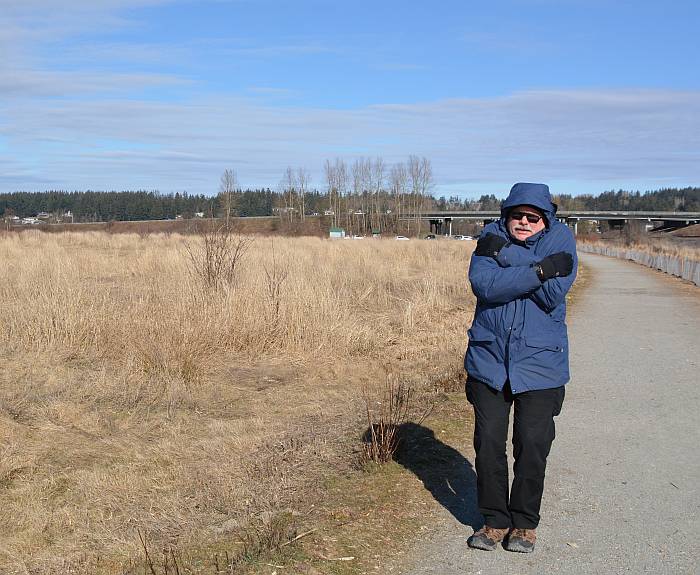 Actually it was plus 5 C or so, but there was a cutting wind