Amazing citizen presence at Fraser Foreshore Park in #Burnaby, BC, today, speaking out against the City's plan to turn a significant chunk of park and off-river fish habitat into a waste facility.
It was so cool because none of us knew the others were coming!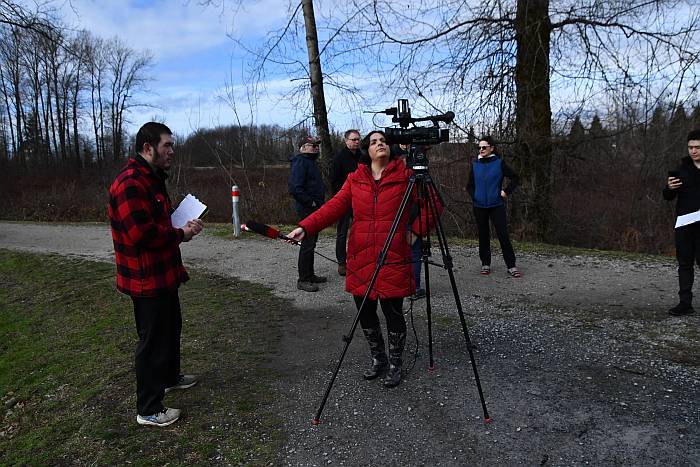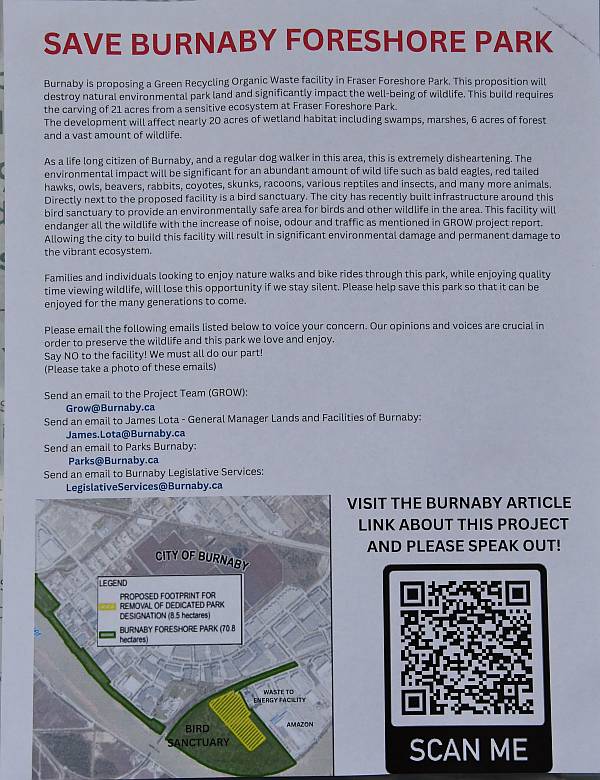 There were at least three separate groups who had all been in touch with media. Some coordinating with CityNews, some with CBC TV.
And. . .
We were blessed with circling Bald Eagles, and a pair of Red-tailed Hawks, throughout most of the interviews.