At the lowest Joffre Lake today.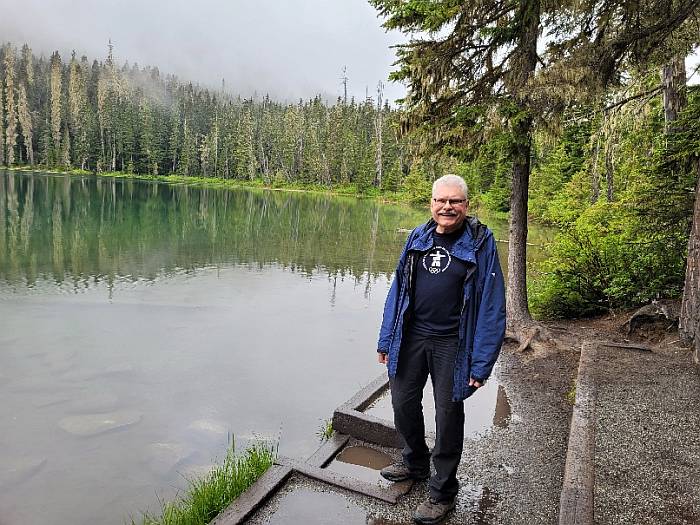 I got a summer weekends gig through early October being an Ambassador on ParkBus that picks up hikers in downtown Vancouver and delivers them to Joffre Lakes past Pemberton on the Sea to Sky.
I give them the standard "don't pick any flowers, pack out your garbage, and don't pet the grizzly bears" orientation before sending them off
.
They're on their own to hike as many of the lakes as they're able in five to six hours, and then I make sure everyone gets back to the bus and bring them home.
The Joffre Lakes trails have gotten crowded over the years, so First Nations, Parks, etc., got together and came up with a management plan.
You now need a (free) permit to hike the lakes to limit congestion, and services like ParkBus are helping to reduce vehicle traffic and parking.
It makes a lot more sense to transport up to 50 or so folks on a bus than having, say, 25 dual-occupancy private cars making the trip.