Here we go again! This has been happening far too often over the last few months, when it shouldn't be happening at all.
This is near the end of the Coho and Chum salmon spawning season in Byrne Creek, and the impact of all this silt on the redds, or nests of eggs, laid by spawning salmon over the last two months is likely very detrimental.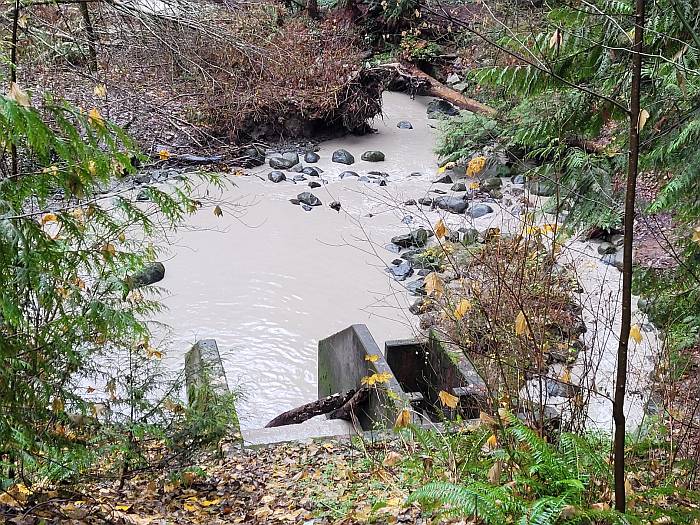 This is high up in the watershed, above the ravine, and it's a steady flow for significant periods of time, so it's unlikely to be natural erosion. At the time I took this photo there was insignificant rain, barely a drizzle.
I would guess a construction site being pumped out.
Streamkeeper volunteers have been calling these events in to the City of Burnaby, and I've heard that other citizens have as well.
City staff are usually very good at tracking down where these flows are entering street drains. I hope they catch the offenders and levy the maximum fine possible.