Volunteers patrolled Byrne Creek in SE Burnaby, BC, today for spawning salmon. It was a good count for our little urban creek, but unfortunately we are yet again seeing Coho prespawn mortality.
This means that Coho die before they spawn, and the first female we found this year was dead yet full of eggs. This issue has been studied in Washington State, and the smoking gun is a chemical in tires that washes off roads and into creeks. For some reason it kills Coho but Chum are not affected.
We get so few Coho back every year that each unspawned female is a small tragedy.
Today's count below. . .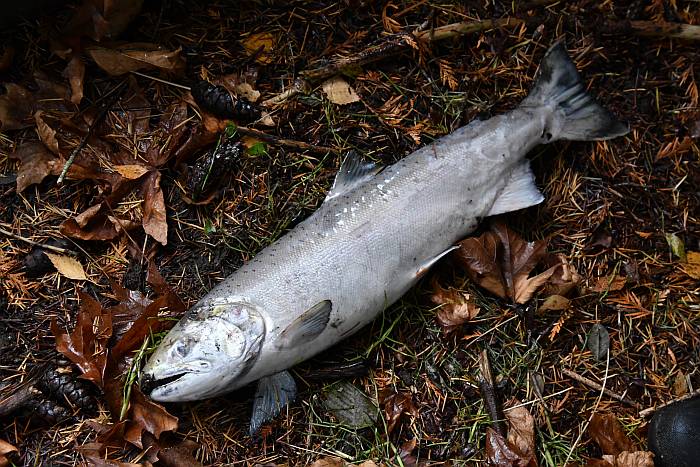 Female Coho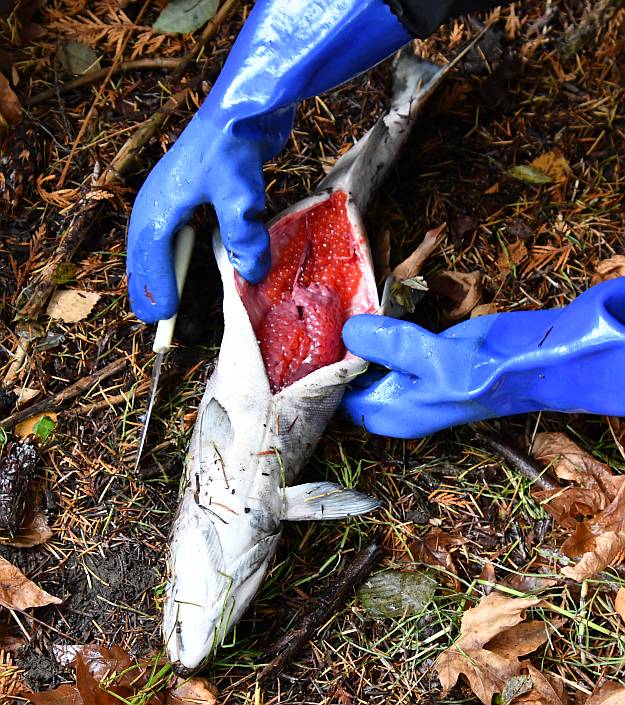 Dead yet full of eggs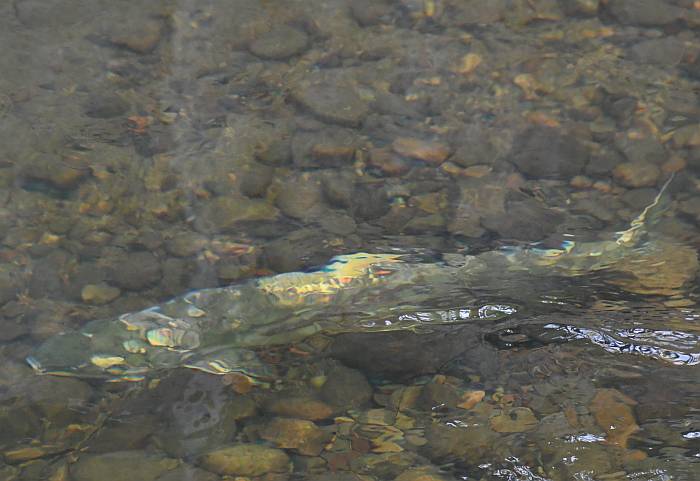 Chum Salmon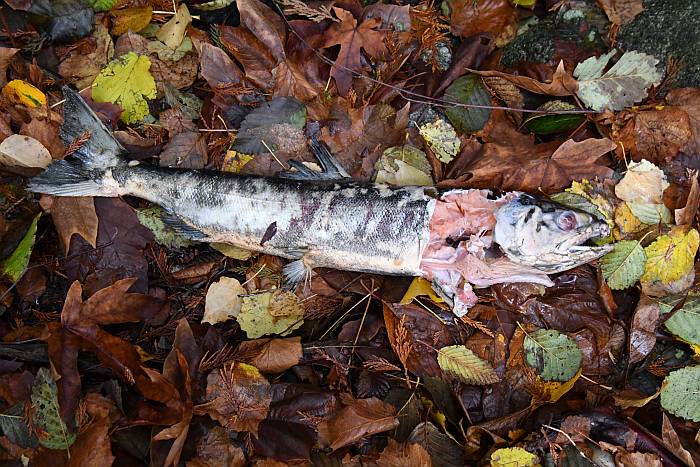 Partly predated Chum Salmon
2 live chum, sediment pond
1 live chum, near the log pond in lower ravine
2 live chum, lower ravine
1 live chum, near monument
1 dead chum, sediment pond, 54cm, male, no milt, partly eaten
1 dead chum, 10m d/s of weir in lower ravine, 53cm, male, looked spawned, partly eaten
1 dead chum, near the log pond in lower ravine, 58cm, female, spawned
Total chum:
6 live chum
3 dead chum
1 dead coho, sedpond, 48cm, female, not spawned
5 live coho, sedpond, all looked on the small side
Total coho:
5 live coho
1 dead coho (prespawn mortality again)
1 redd near the log pond in lower ravine