Volunteers processed one dead Chum male, saw two live Chum females, and noted two redds (nests of eggs in the gravel/cobble) on a spawner patrol today.
Chum numbers are very low this year.
Volunteers have training and permission to process dead salmon for species, size, and spawning status.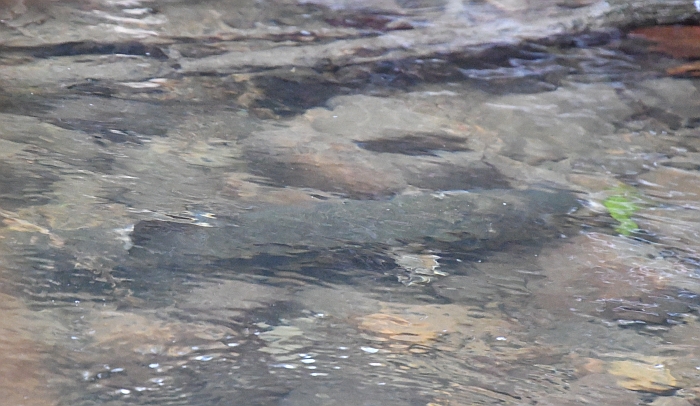 This chum female was just downstream of the footbridge in the lower ravine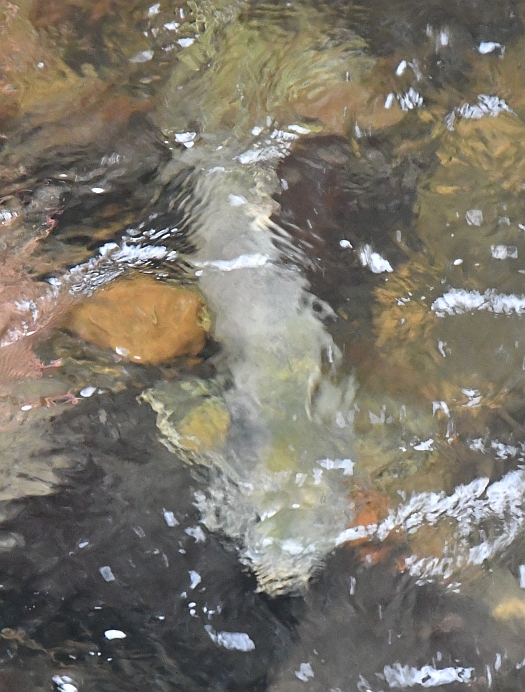 Same fish viewed from the bridge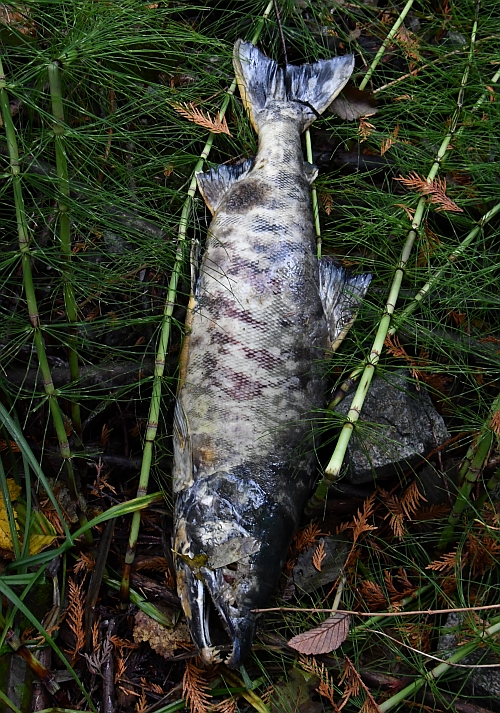 A big male chum

It can be tough getting at dead fish at times!