It was great to be back in an elementary school helping to deliver the Stream of Dreams Murals Society watershed education and community art program!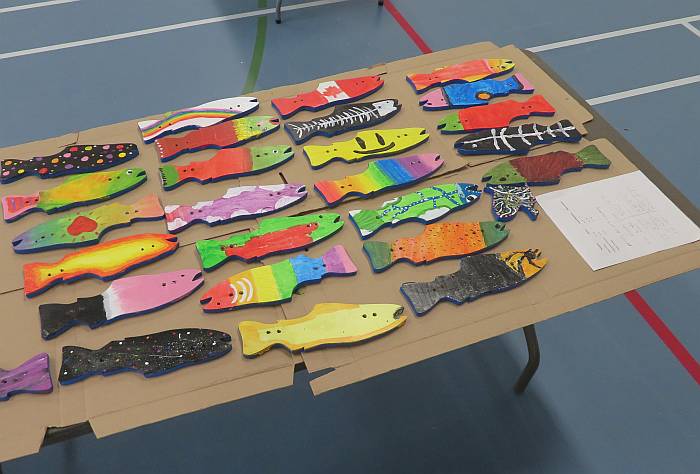 There has been some remote program delivery, and while getting the message across, it doesn't compare emotionally with being in  a school.
With careful protocols, some adjustments to delivery, and repeated and thorough sanitization between each class, today's sessions went smoothly, and several teachers said they loved the program!
And of course team members, teachers, and students are masked at all times.
Team members are cross-trained to do both the watershed/environment education part of the program, and supervising kids through the Dreamfish painting.
The fish will eventually be installed as a beautiful mural on the school's chain-link fence to remind students, their families, and the entire neighbourhood that All Drains Lead to Fish Habitat!