Byrne Creek Streamkeepers Society volunteers conducted an aquatic invertebrate survey (bug count) on Byrne Creek in SE Burnaby, BC, today.
Bugs give us an indication of water quality because some are more pollution tolerant than others. Our surveys over many years have steadily found mostly pollution tollerant species, and they also tend to be small in size compared to more pristine creeks.
As usual, our results were in the poor to marginal range using the methodology in The Streamkeepers Handbook and Modules.
The creek gets a lot of road wash that carries contimanants down street drains, and we also get point-source pollution events when deleterious substances are emptied into street drains, or when construction sites are illegally pumped out.
Please rember that All Drains Lead to Fish Habitat!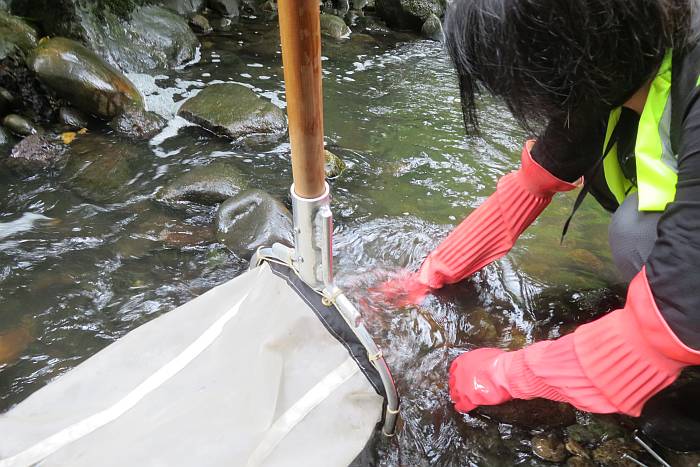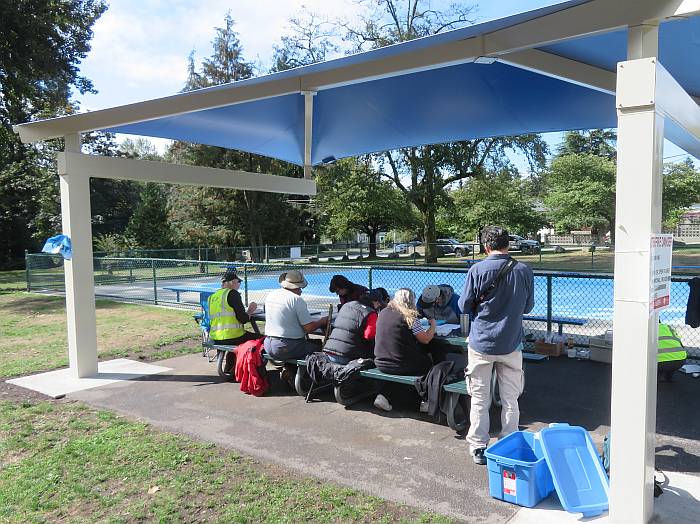 The new shelter near the wading pool in Ron McLean Park proved to be a great place to count the bugs and enter the results on data sheets.