Up at 5:00am and get some stuff done.
Crank all the windows open until 7:00. Then batten down the hatches and hunker down while the temperature steadily climbs to ~42C (107F) here in Burnaby, BC, peaking between 2:00 – 4:00pm.
Thank you tall trees of Byrne Creek Ravine Park that keep us shaded until noonish.
Supposedly it will be back down to 30C by 10:00pm, and a bearable 23-25 overnight.
Check in on vulnerable family, friends, and neighbours.
Stay safe, all. . .
UPDATE: And watch out for pets, too. Sora the Cat quickly figured out that an ice-water filled bed warmer is a great place to hang out :-).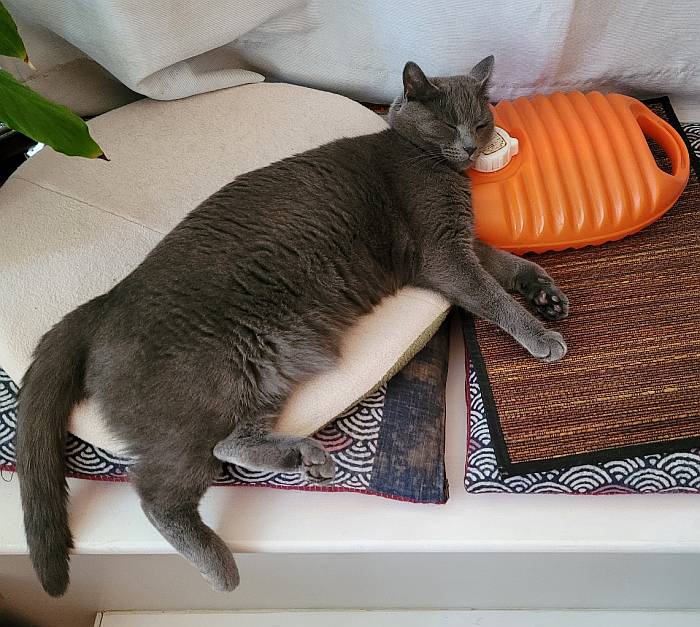 UPDATE 2: As of mid-afternoon it now looks like we'll top out around 36C instead of over 40. Whew!