Color Me True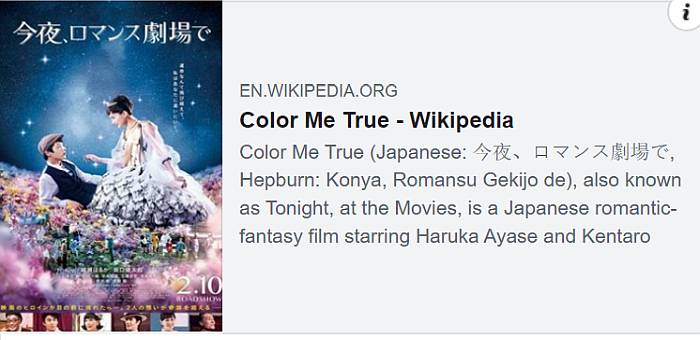 Sweet story, with giggles and moistening eyes now and then.
I can't put my finger on it, but if Hollywood did this it would likely be over-the-top silly.
But there's a tradition in Japanese film for understatement.
This could have been a really sappy movie, and yes, it is a goofy, tear-jerking romance, but it all came together, at least for us.
It was also fun to try to pick up on visual references in homage to films from long ago.
Much of the theme is the power of film to transport us to other places, and the struggle that writers have to achieve moving, engaging scripts that leave an audience fulfilled.
BTW, the movie poster is little like the film, which is all about B&W slowly blossoming toward muted colors. ..