Sora and I just had a staredown at the front door with a squirrel on the fence. That might be the squirrel's tail way off disappearing behind the cherry tree 
.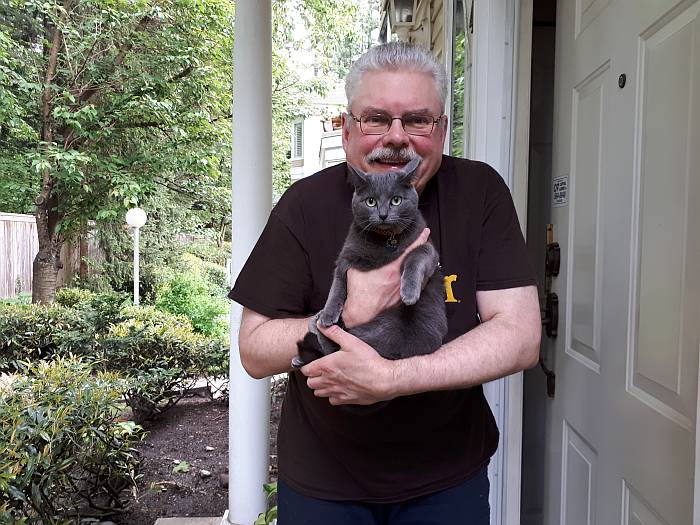 Sora is strictly an indoor cat, to protect birds and wee beasts, and to protect her too. . . But she loves looking out screened windows and taking the air at the door.
Thanks, Yumi, for taking this photo!