We took our usual walk in Byrne Creek Ravine Park this morning in SE Burnaby. It was sunny, albeit cold.
There were lots of folks out walking and yet obviously being careful to maintain social distance when passing on the trails, for example stepping a few meters off to let other other pass.
We didn't see any salmon fry in the creek, though we first spotted some over a week ago. But there was lots of other wildlife to enjoy.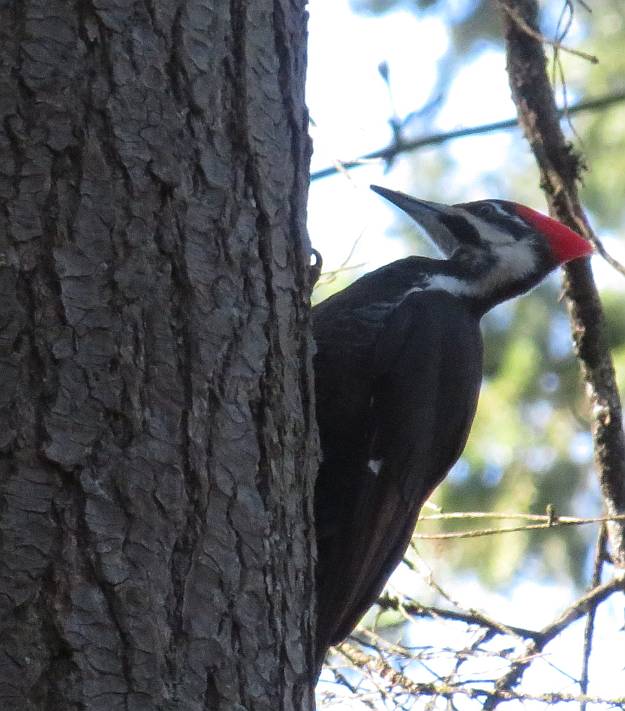 Pileated Woodpecker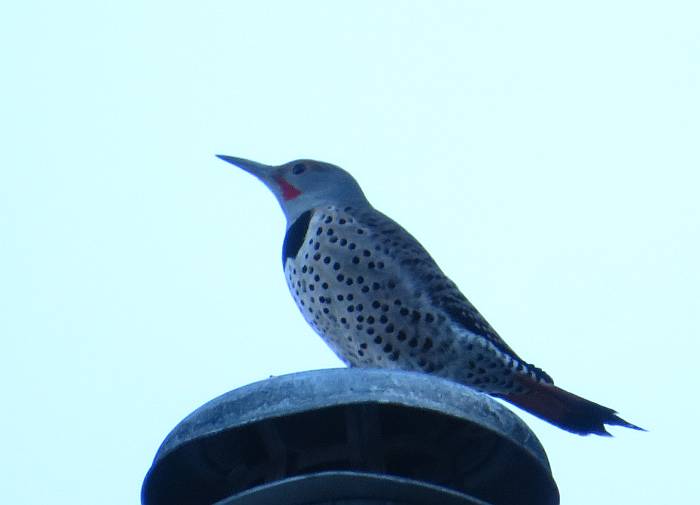 This Northern Flicker was drumming on roof vent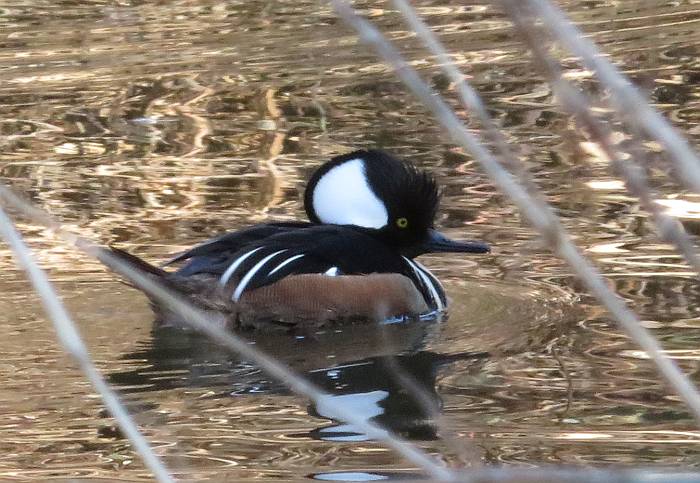 Hooded Merganser in Byrne Creek habitat overflow pond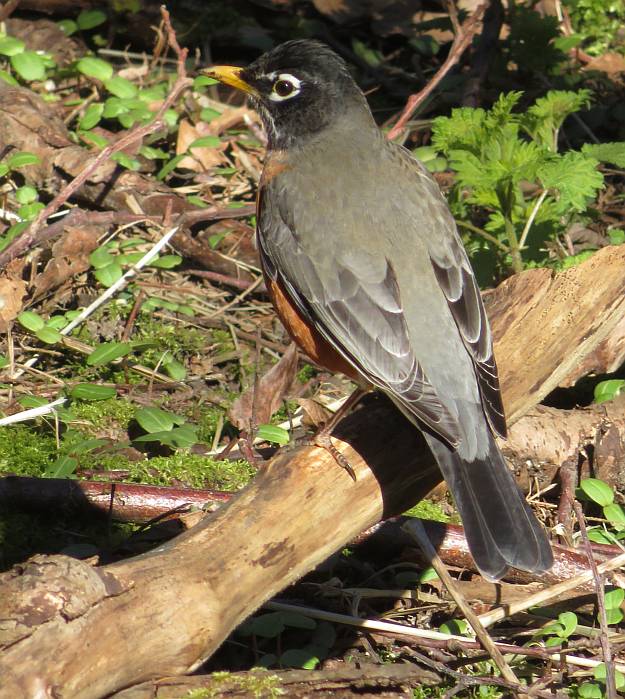 American Robin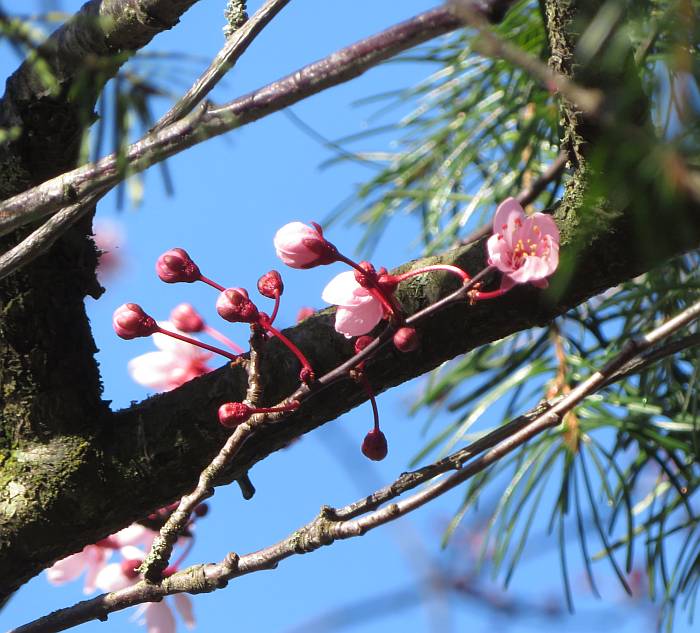 Cherry blossoms