As I was out getting groceries, I saw the light down south looked great. Checked my watch, and figured I could get to White Rock, walk Crescent Beach for half an hour, and still get home before rush hour.
By the time I got there the best light was done, but it was still pretty.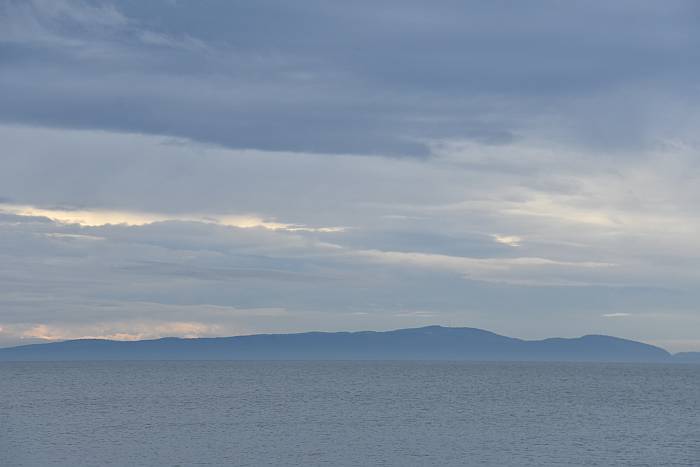 Looking west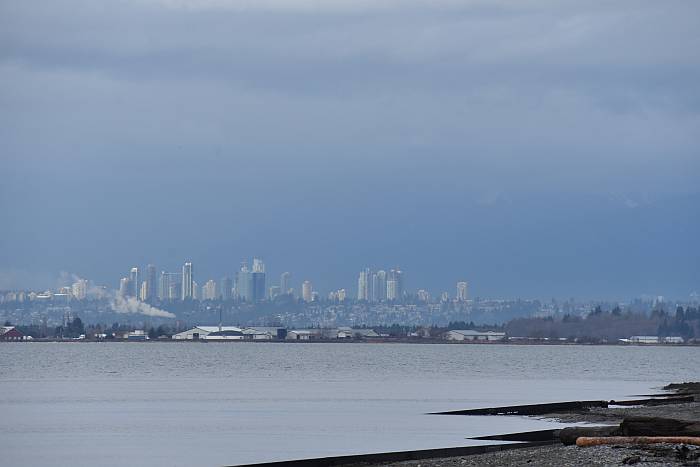 Looking north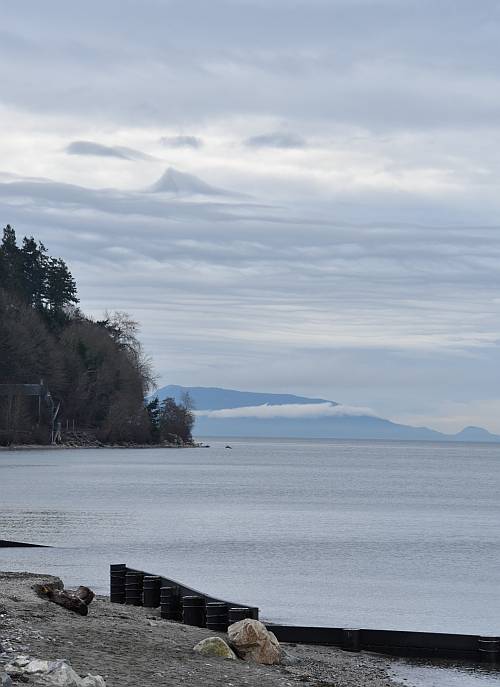 Looking south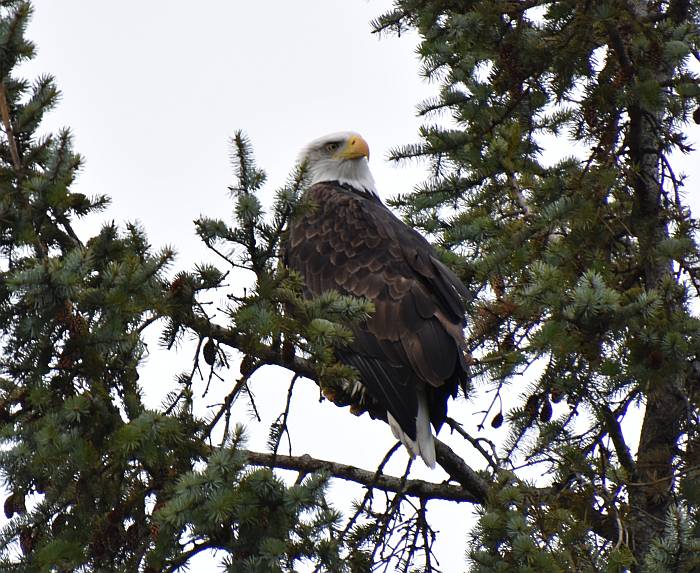 Bald eagle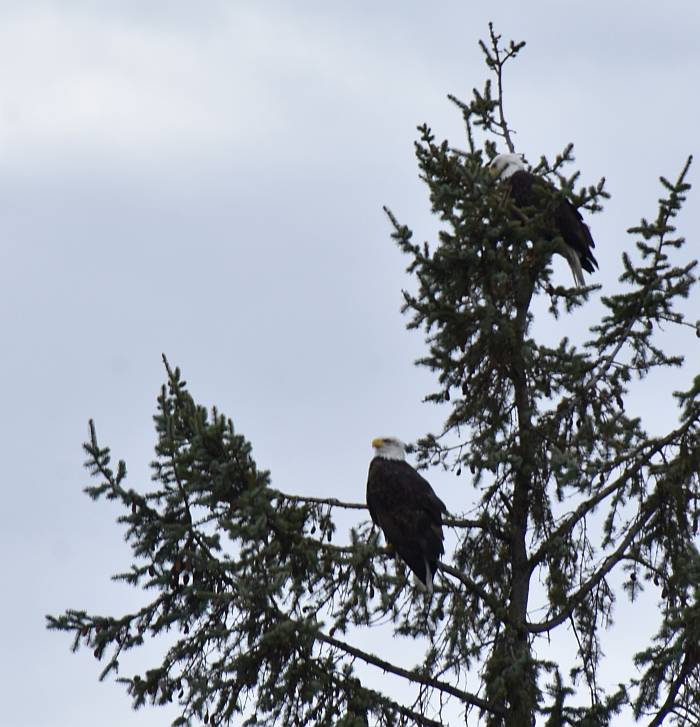 I was keeping a close eye on the more exposed eagle, so much so that I didn't notice the second one until I got home and was editing photos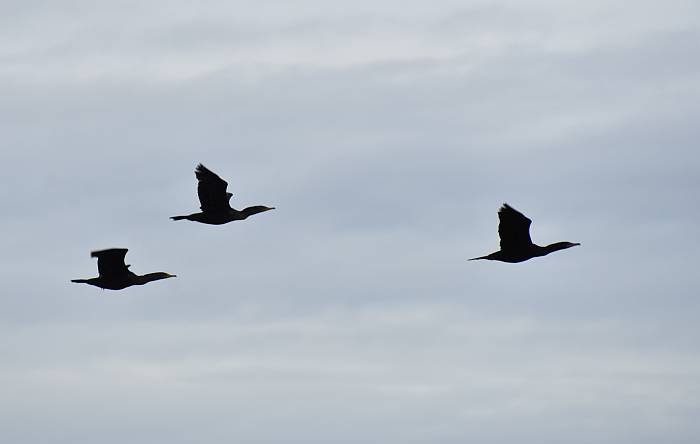 Cormorants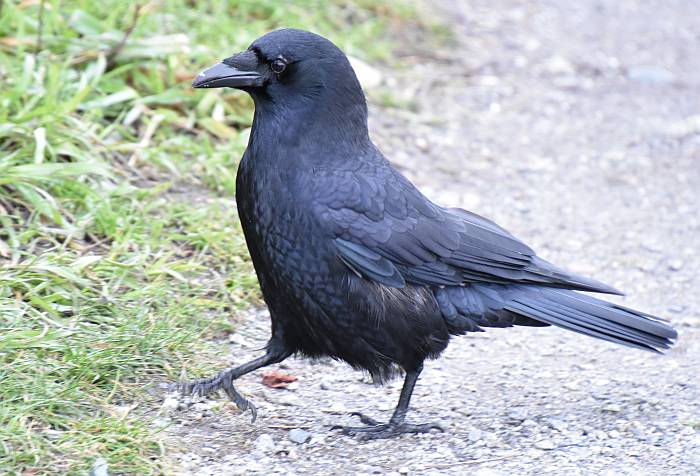 Steppin' out and lookin' good!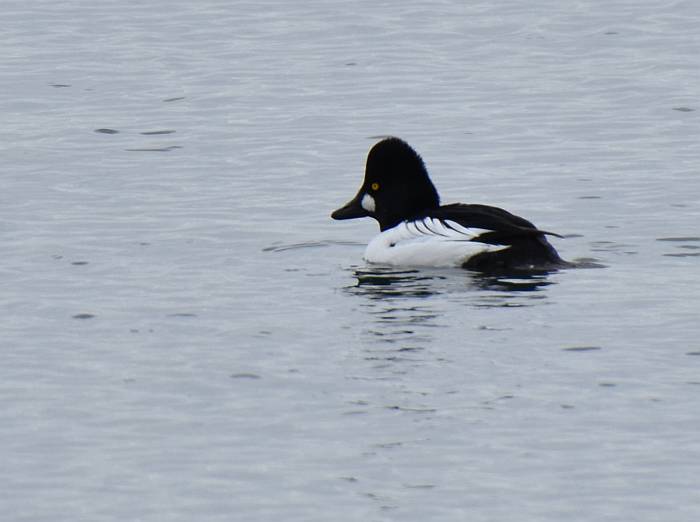 Goldeneye?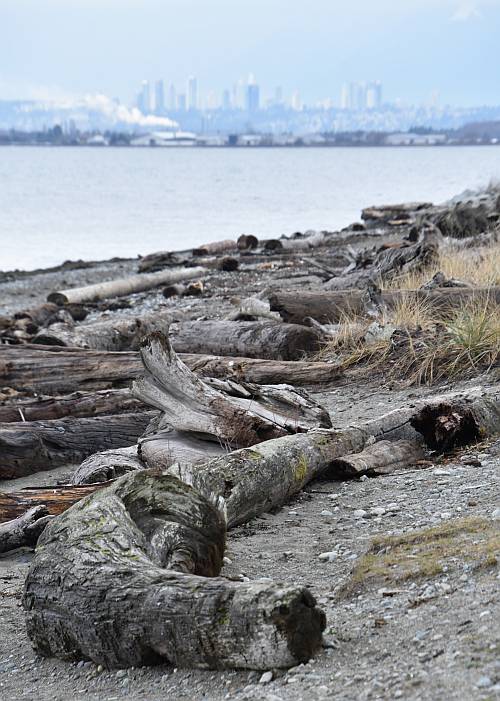 Vancouver and Burnaby in the distance