We walked the dike near 72nd along Boundary Bay in Delta, BC, today, and then spent an hour or two at the North 40 Park Reserve. Lots of great "shooting" opportunities!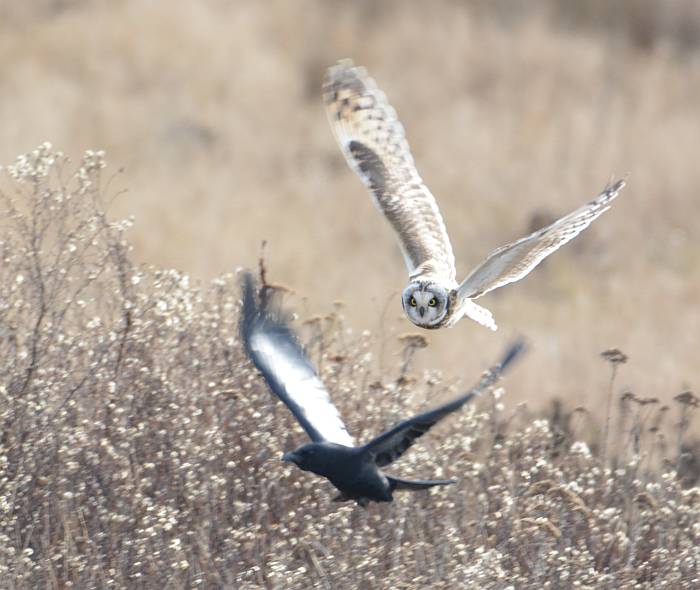 This shot of a Short-Eared Owl pursuing a crow is my fave of the day. Dunno if it would actually whack the crow, but it sure looks pissed off : – ).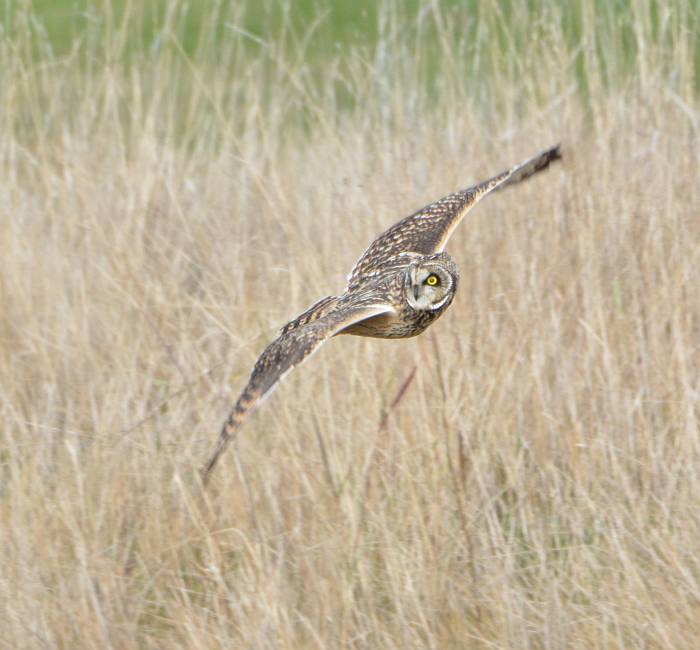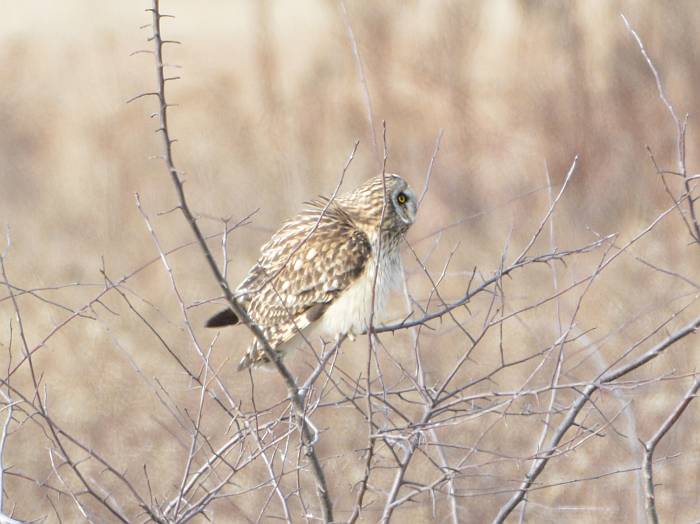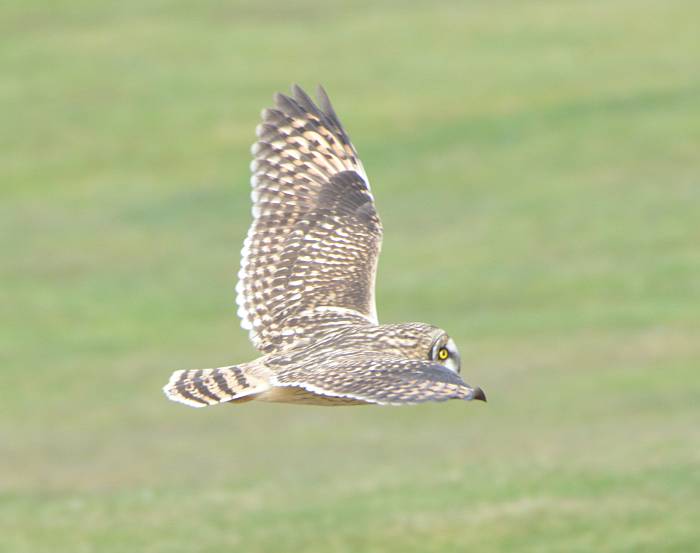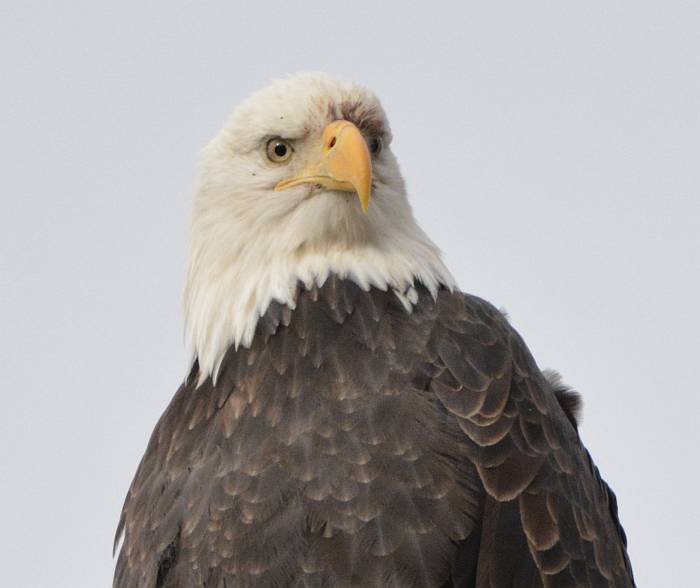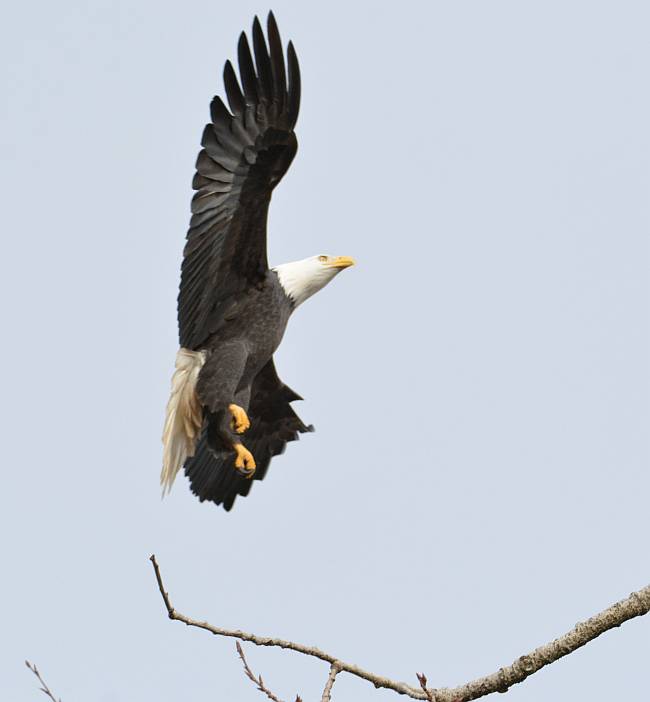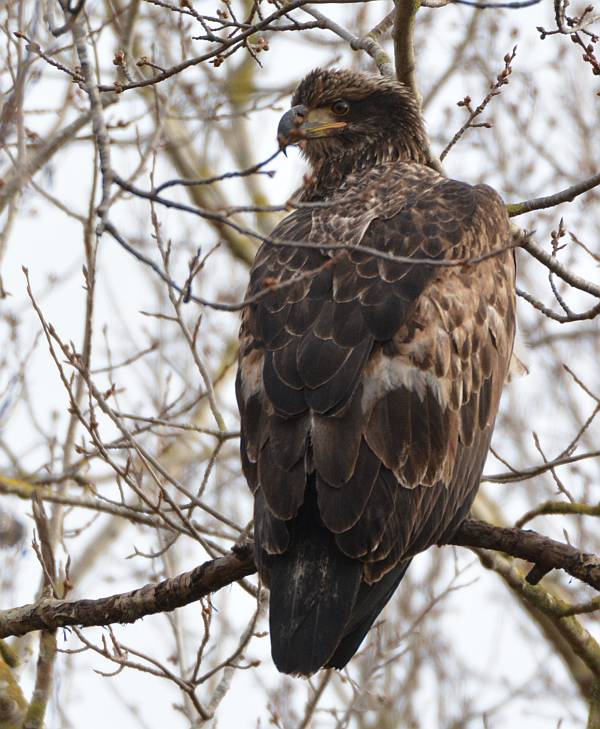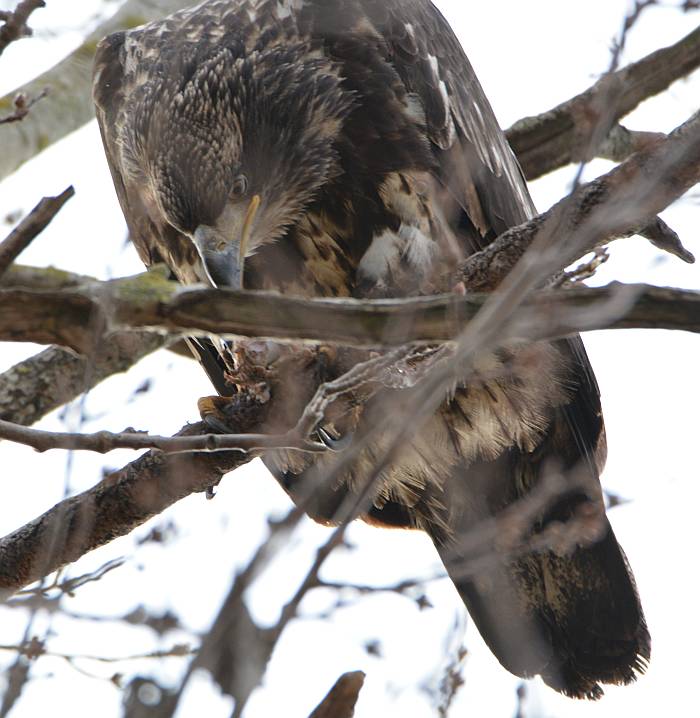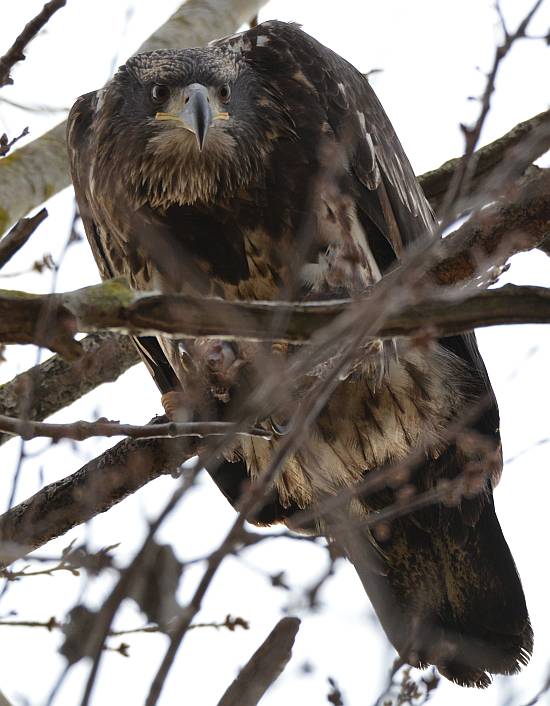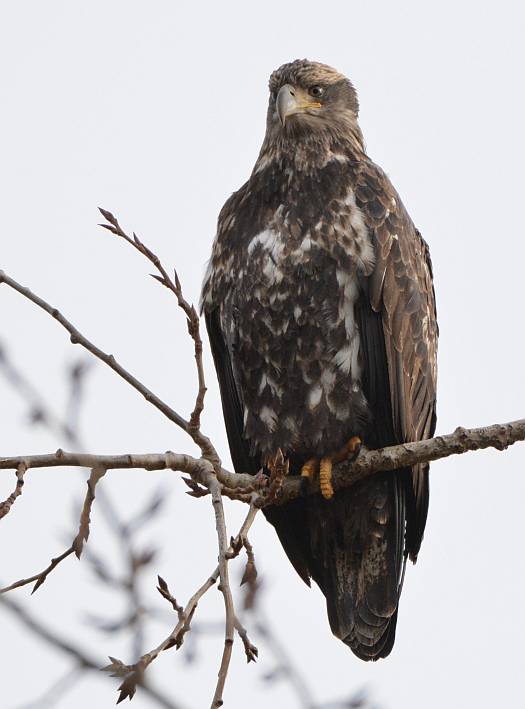 I took several hundred shots of Northern Harriers, and these were about the only ones I'd publish : – ).