It was a very soggy BC/World Rivers Day at the Burnaby Village Museum today. Thanks to all the volunteers!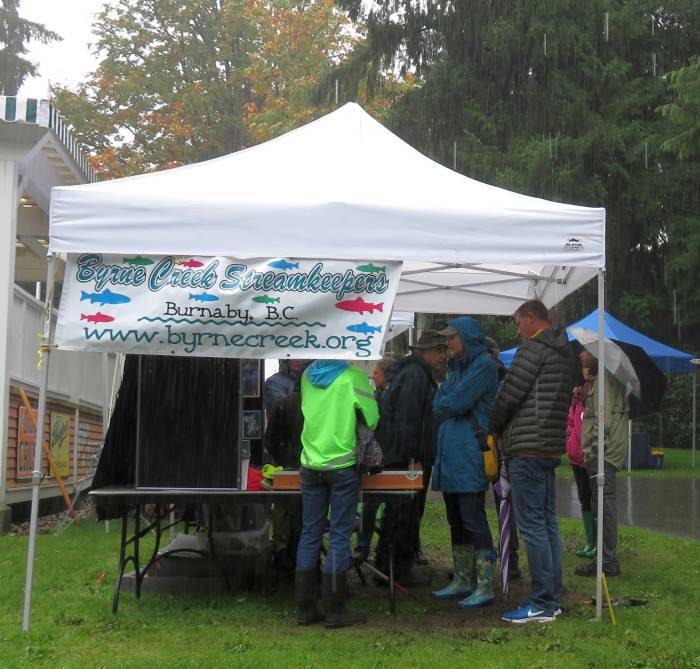 Our Byrne Creek Streamkeepers Society booth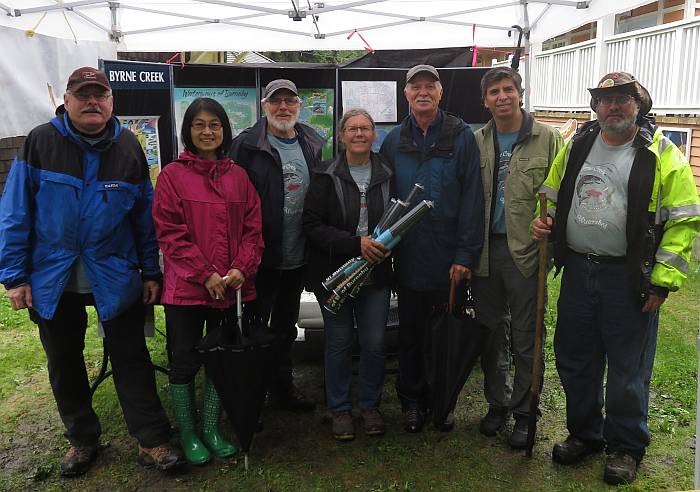 Byrne Creek Streamkeepers volunteers with Rivers Day founder Mark Angelo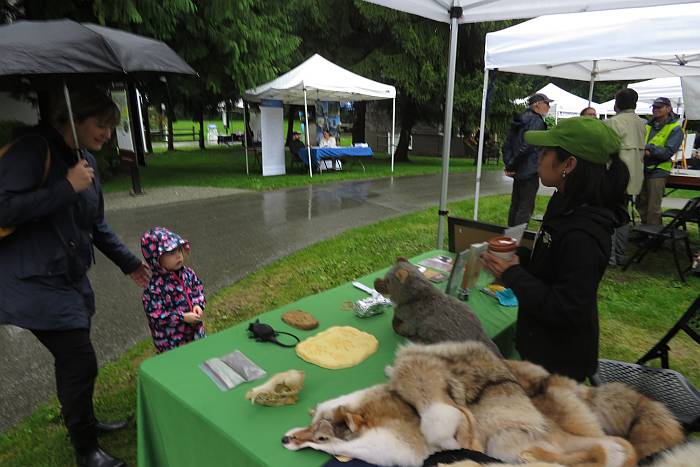 Great chatting with Dannie, the Co-Existing with Coyotes Coordinator with the Stanley Park Ecology Society, who was in the booth next to ours.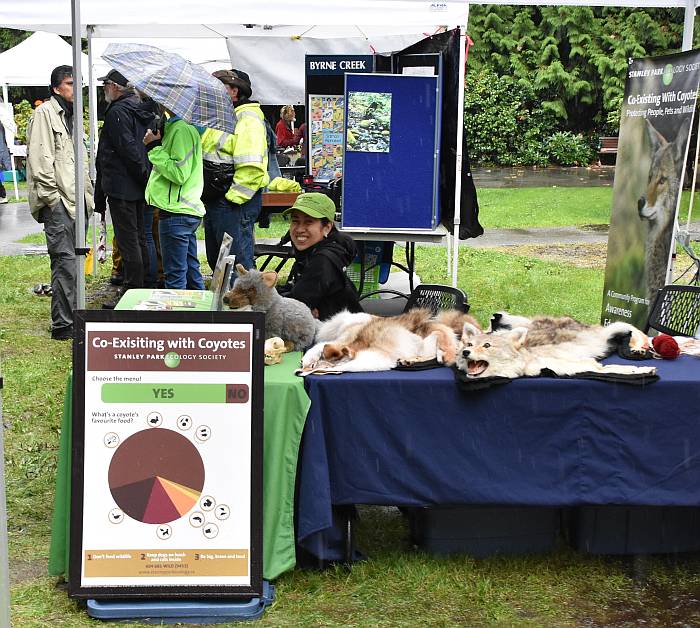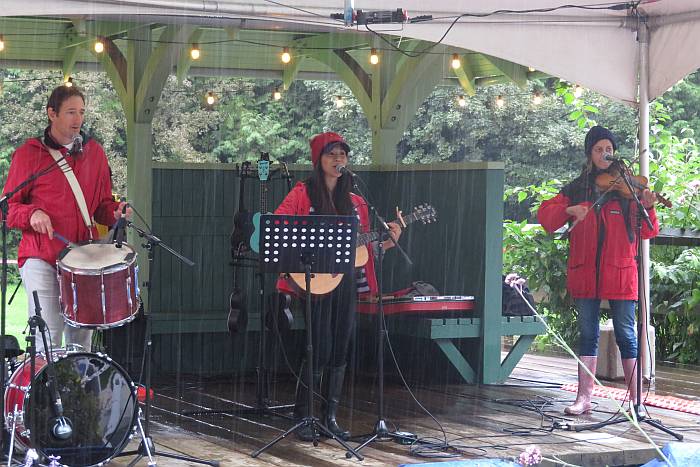 Entertainment rain or shine!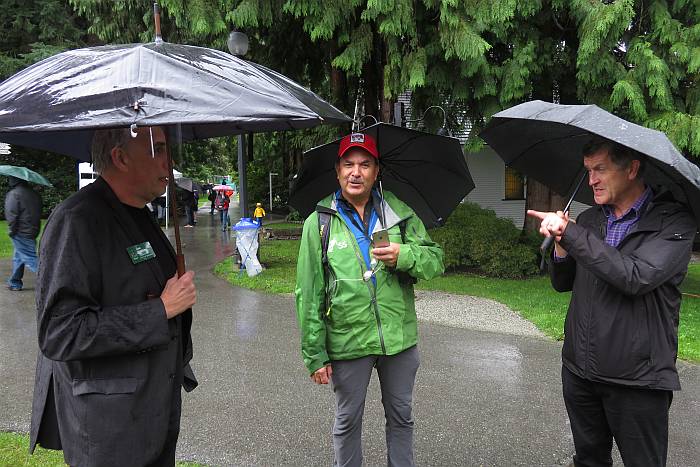 Burnaby Councillor Joe Keithley on the left, Svend Robinson (former Canadian MP, running again in the upcoming election) to the right, and environmentalist, photographer, and First Nations educator John Preissl in the middle.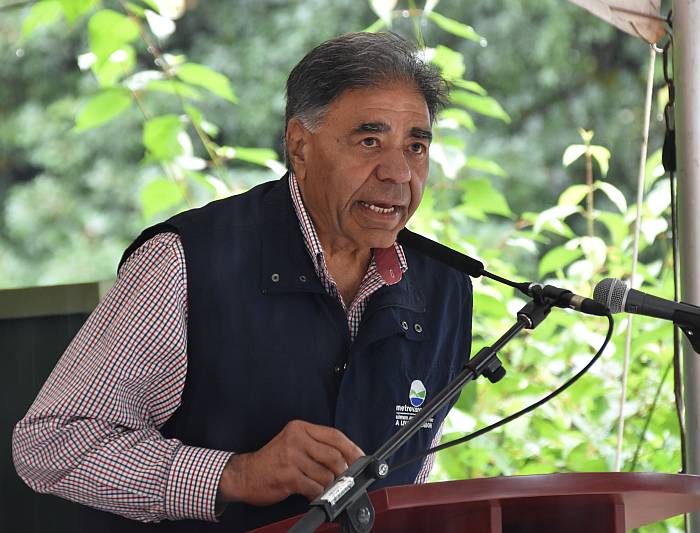 Sav Dhaliwal City of Burnaby councilor and chair of Metro Vancouver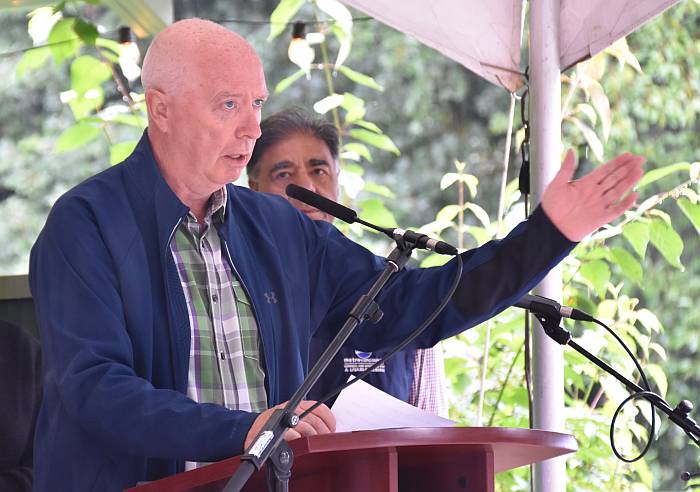 Burnaby Mayor Michael Hurley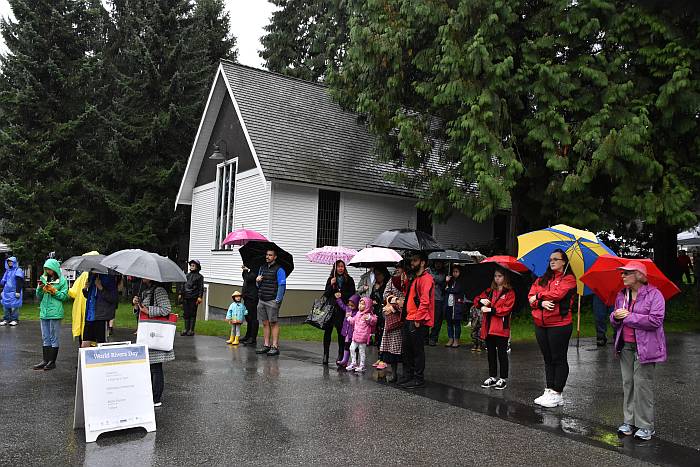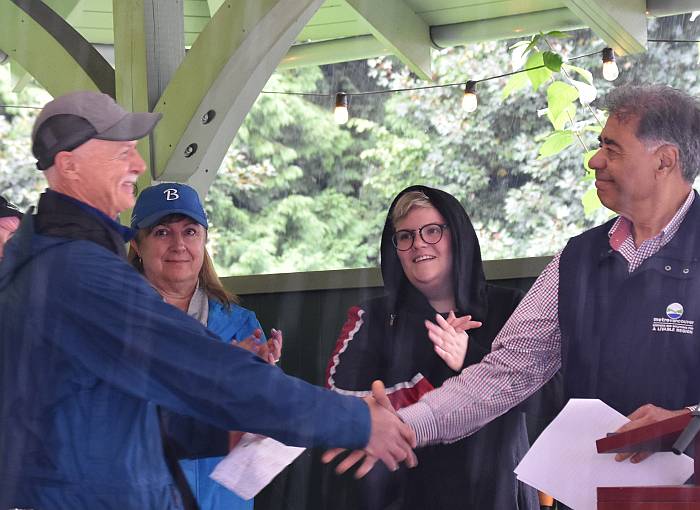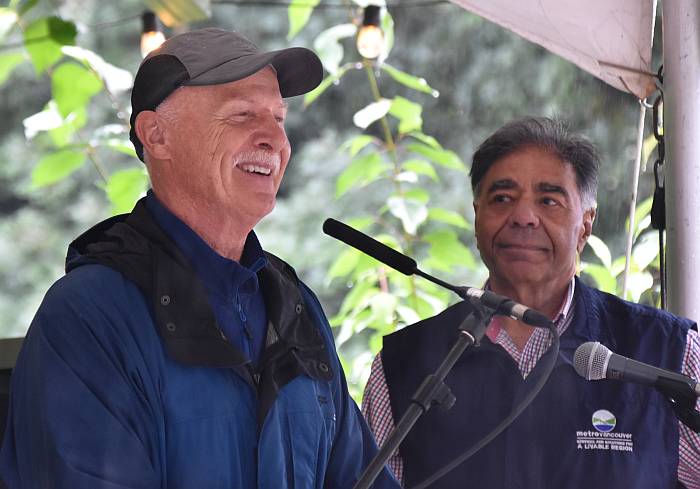 BC and World Rivers Day founder Mark Angelo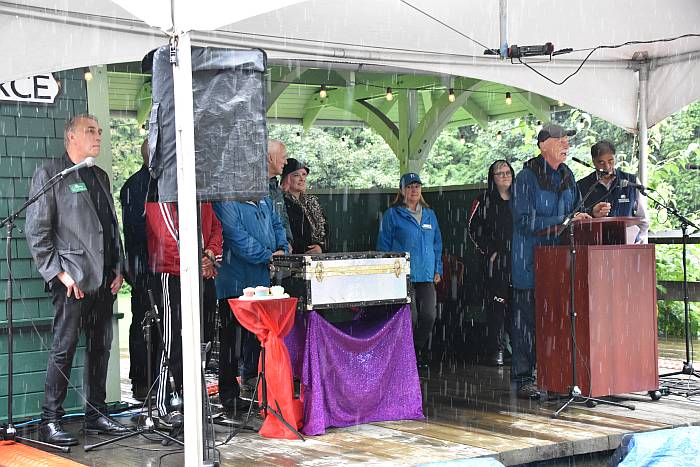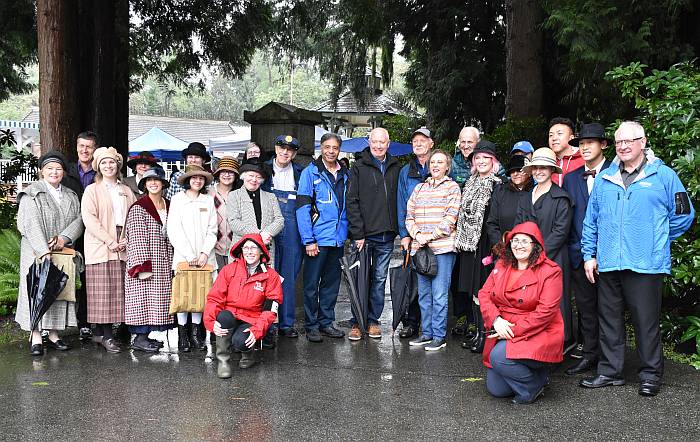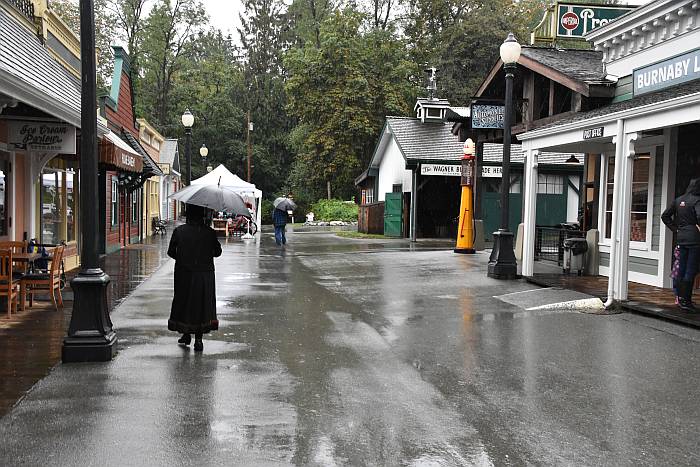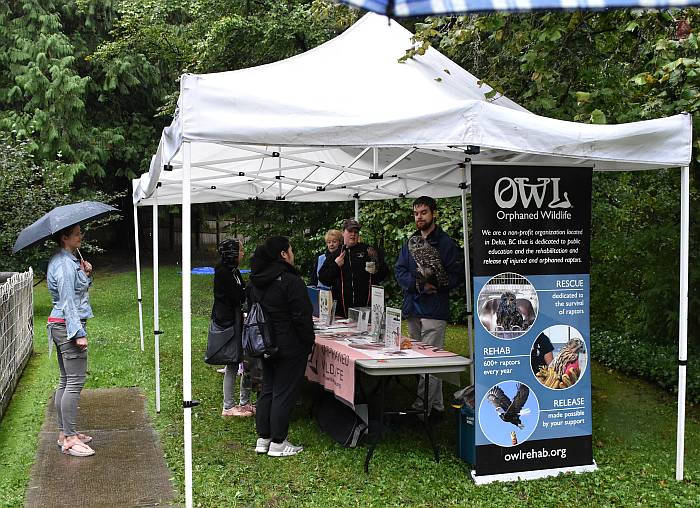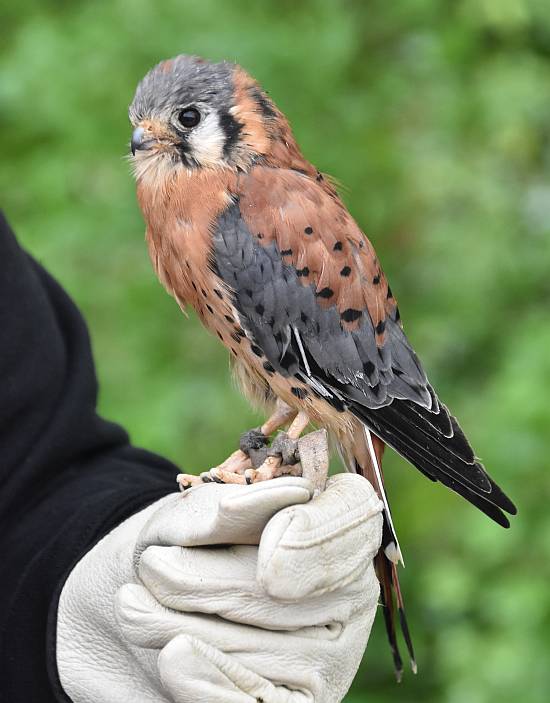 American Kestrel that cannot be released back into the wild due to effects of injuries

Barred Owl that cannot be released back into the wild due to effects of injuries