A few shots from our recent camping trip to Nairn Falls. We drove up the Pemberton Meadows Road and saw some cool stuff.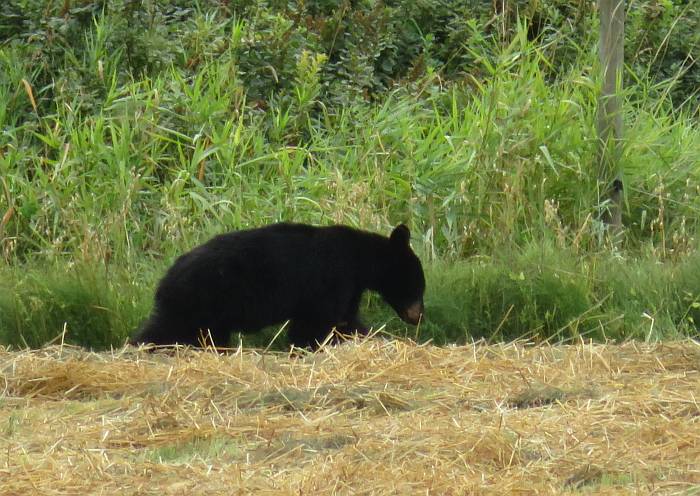 A young Black Bear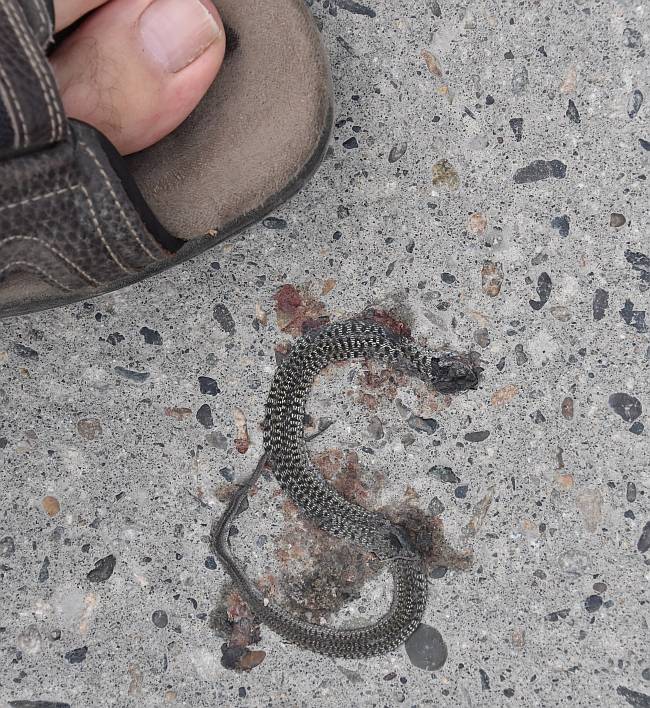 Came across this unfortunately mashed wee snake near the bridge crossing the Lillooet River just off the Pemberton Meadows Road.

Some creative person added eyes and a forked tongue to this fallen tree between Nairn Falls and One Mile Lake.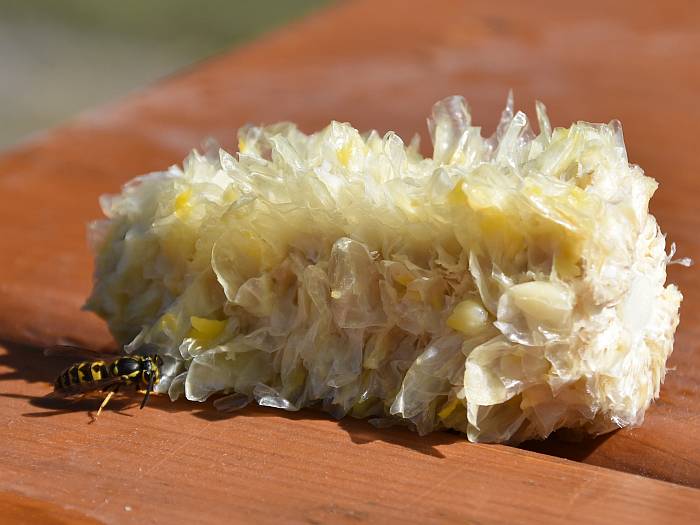 When uninvited guests arrive at the picnic table, sometimes it's best to give them their own place setting : – ) . . .