We took a two-night camping trip to Nairn Falls Provincial Park near Pemberton, BC.
One day we drove to Duffey Lake, stopping to check out Cayoosh Creek.
A wee bit chilly : – ).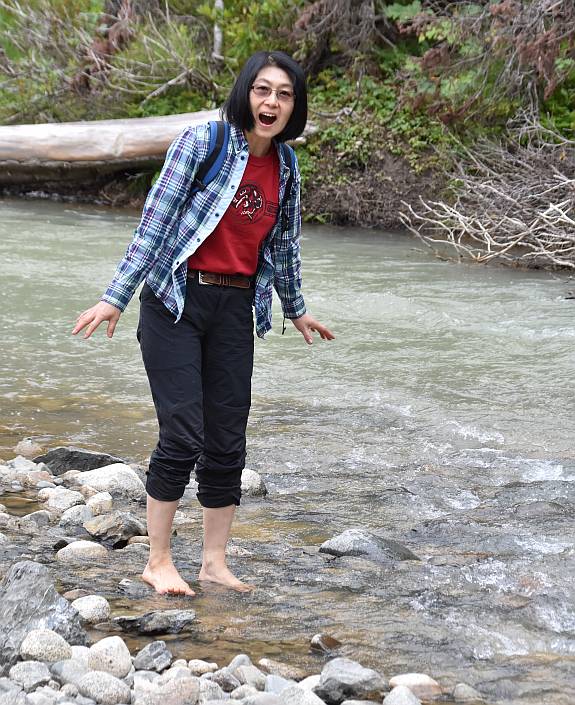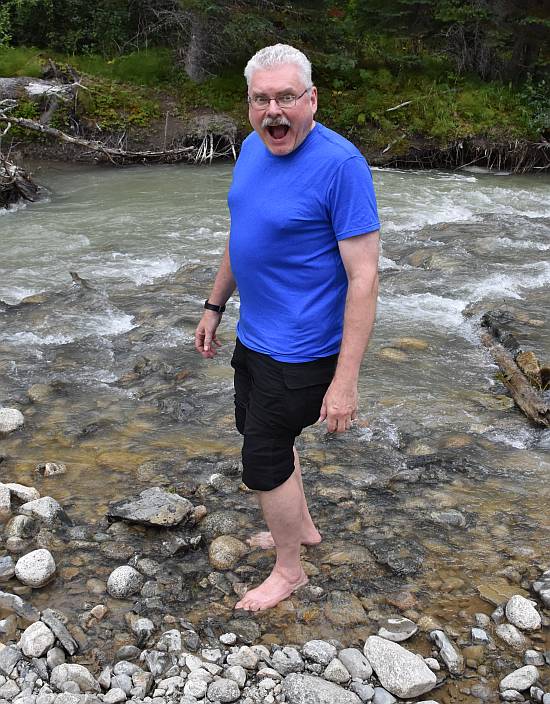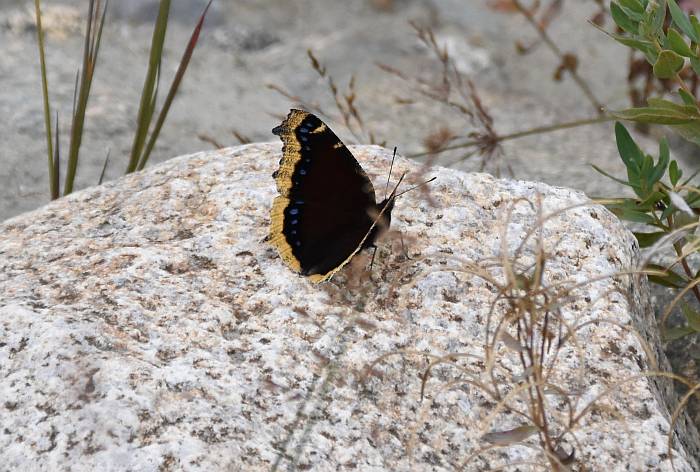 Mourning Cloak butterfly. It wouldn't sit still for more than a second or two, so this is the best shot I got.