On our morning walk today we spotted salmonid fry of at least two species/sizes, and Yumi also came across a bunch of caddisly larvae.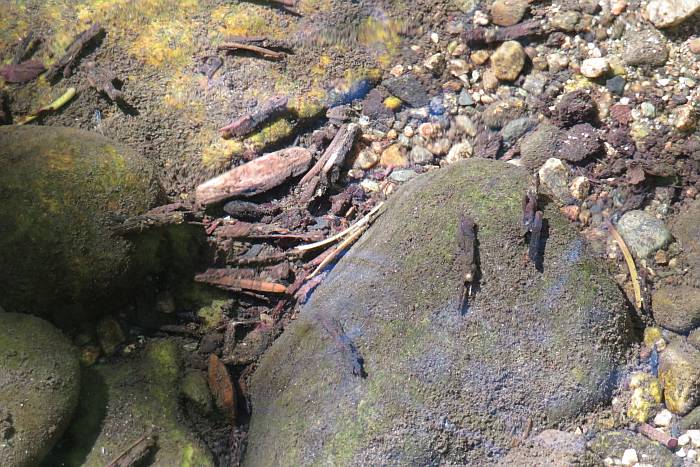 A mess of caddisfly larvae. Cool!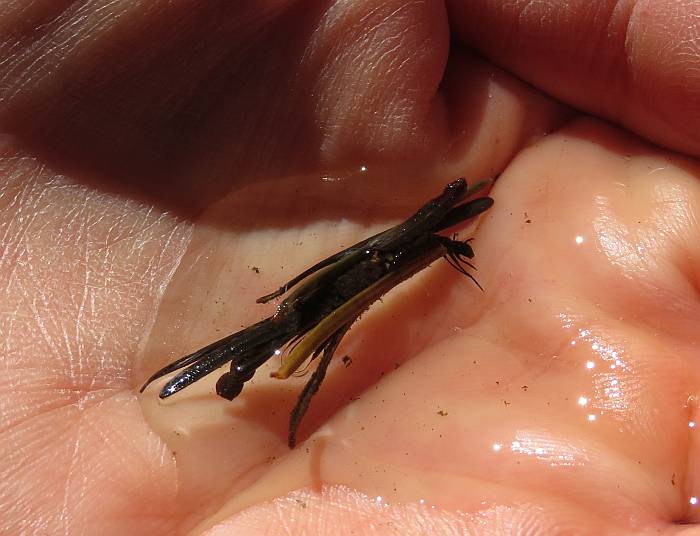 I love how they build homes for themselves out of bits of woody debris and tiny stones.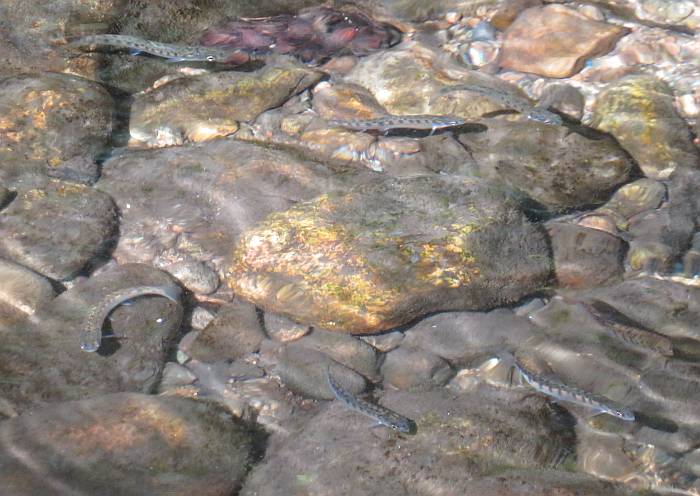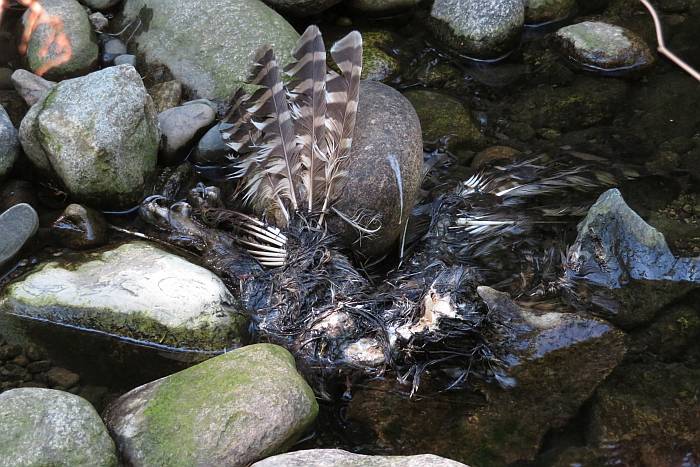 Yumi also spotted this dead raptor. Unfortunately it was across a deep pool from us so we couldn't reach it for closer inspection. It's not too often that you come across sights like this, for nature's cleanup crews are fast and efficient.