We covered a good chunk of the Skytrain system, heading up to Lonsdale Quay on the north shore, then all the way out to Aberdeen Centre in Richmond, back downtown for some lights, and then home to Burnaby. A long but fun day.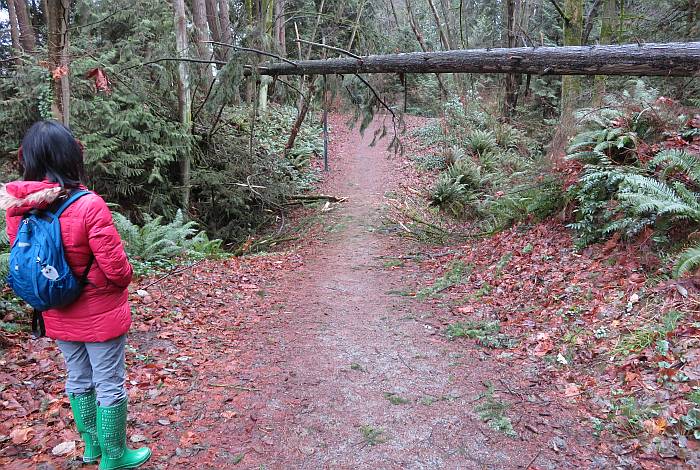 The recent strong winds brought this tree down across the trail behind our place. I made a good choice in not going for a ravine walk the other day!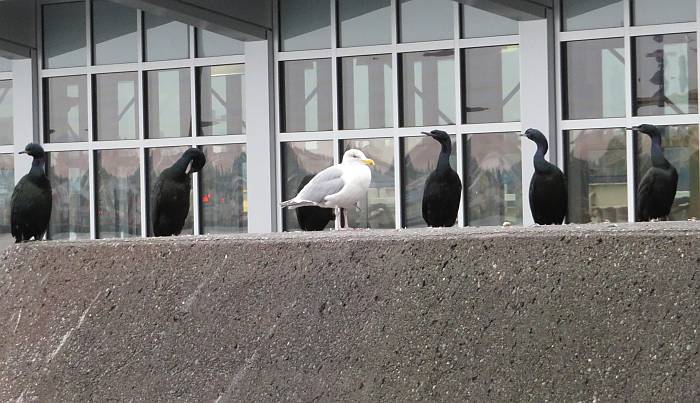 The usual gang of cormorants at Lonsdale Quay had an interloper.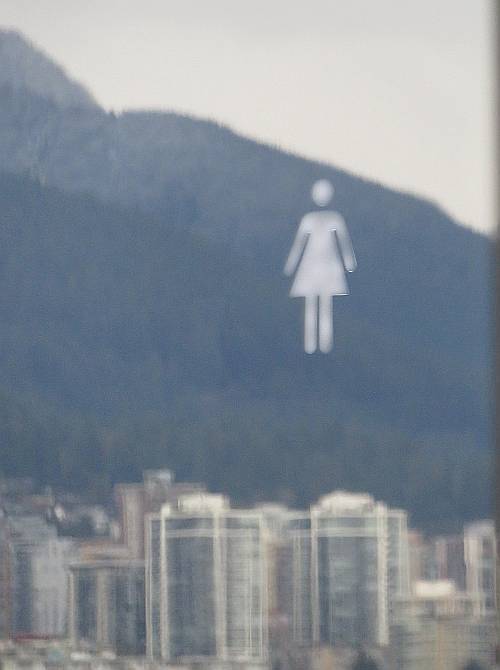 Mountain woman! Reflection on Seabus terminal window.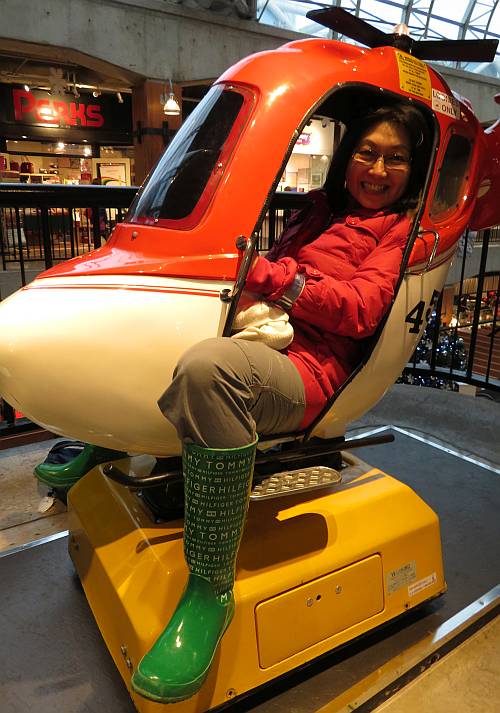 Yumi squeezed into this kids ride at the quay. I should have dropped a coin in : – ).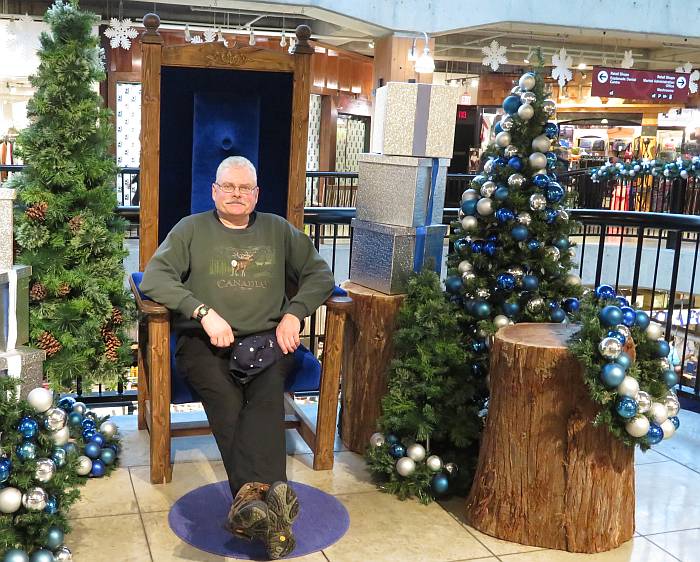 And I found an empty throne and claimed it. . .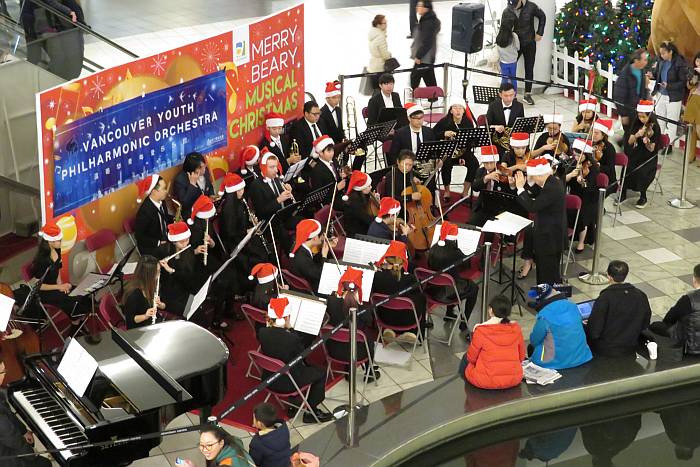 We enjoyed a few pieces by the Vancouver Youth Philharmonic at the Aberdeen Centre.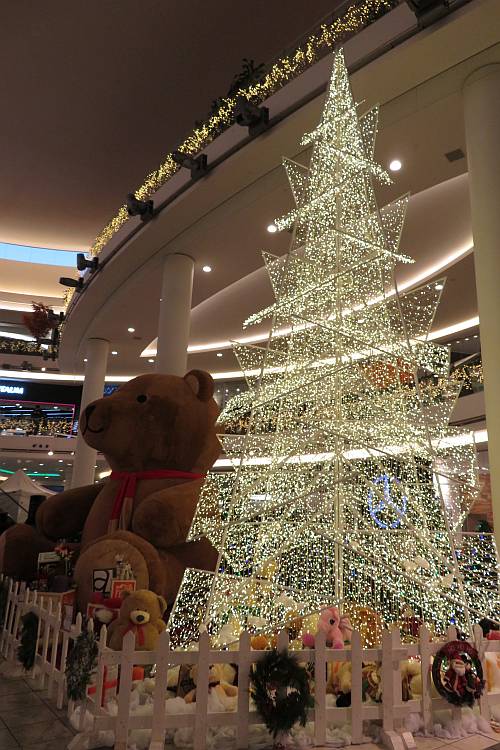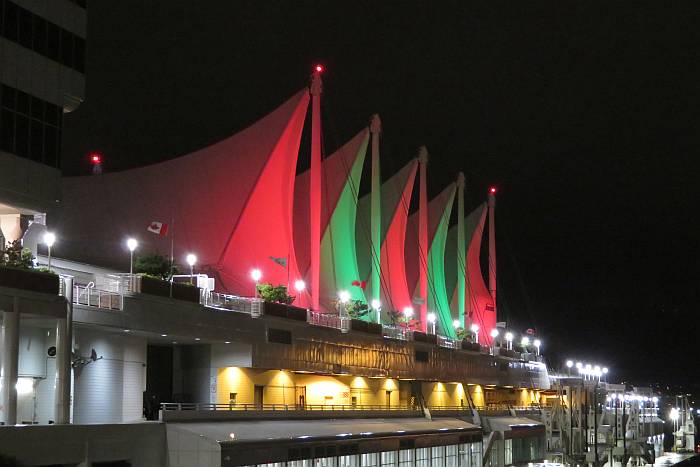 Canada Place sails in holiday colours.