Volunteers did our early fall pre-spawner fish trapping today and were happy to find lots of coho smolts and cutthroat trout. All released unharmed, of course!
Streamkeepers have permission from the Department of Fisheries and Oceans for such activities, and training from the Pacific Streamkeepers Federation.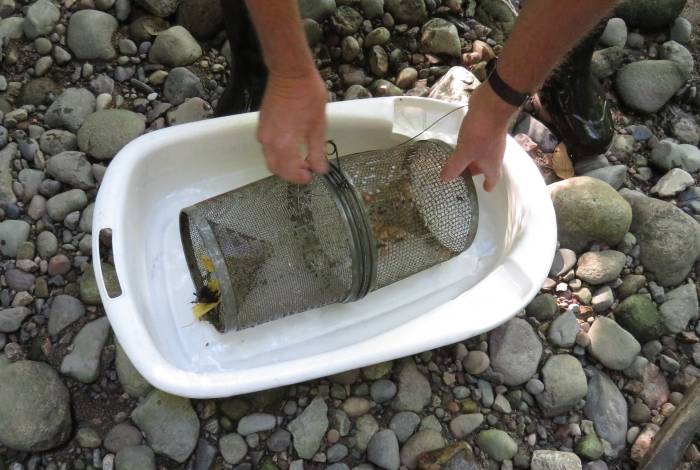 Placing a retrieved Gee trap in a basinette for enumeration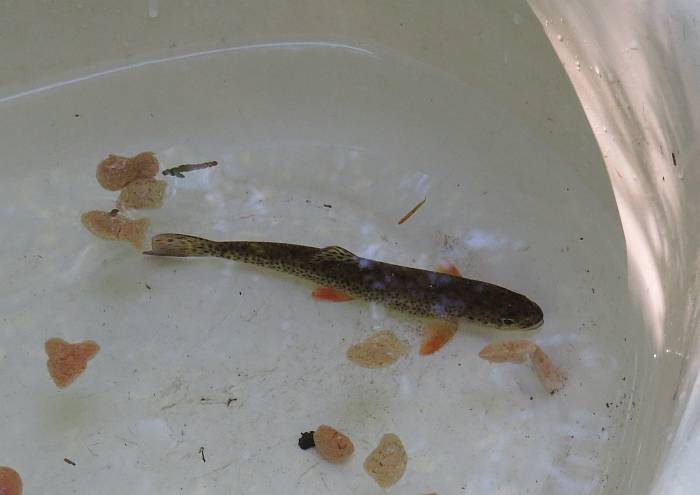 Lovely specimen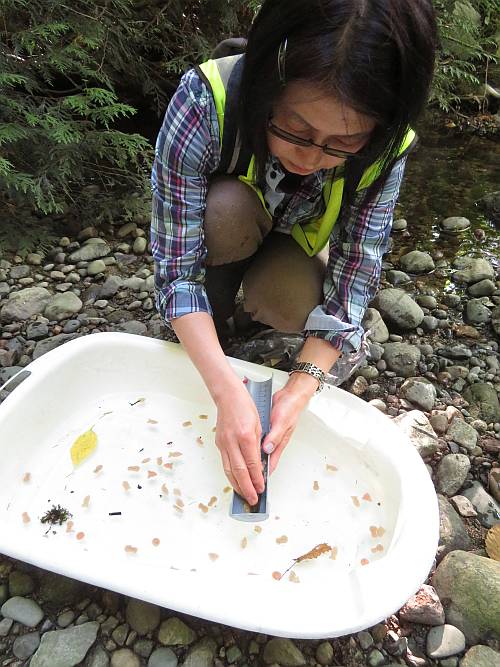 Volunteer Yumi measures a fish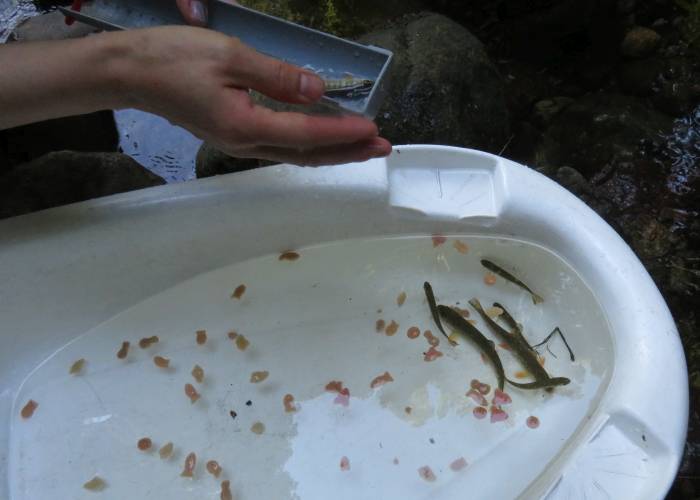 We use dry cat food for bait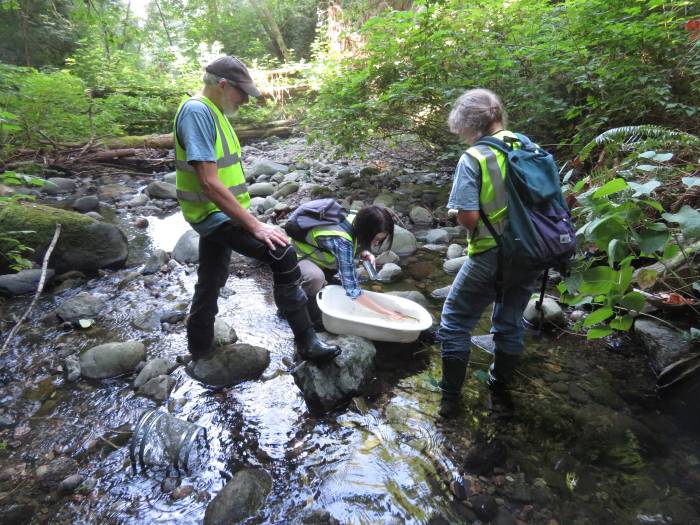 Lovely day to be on the creek!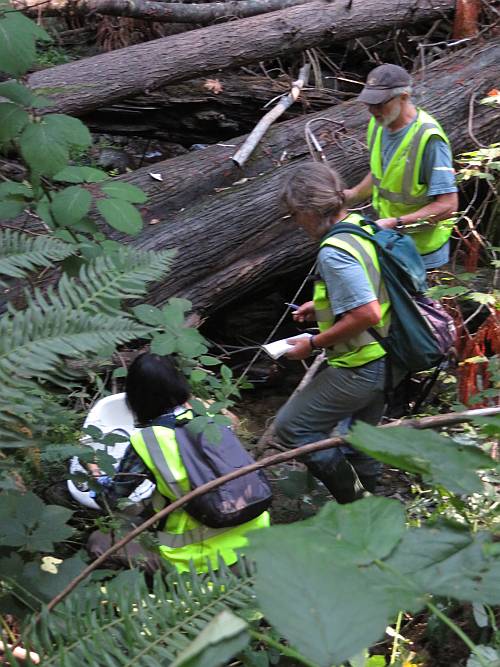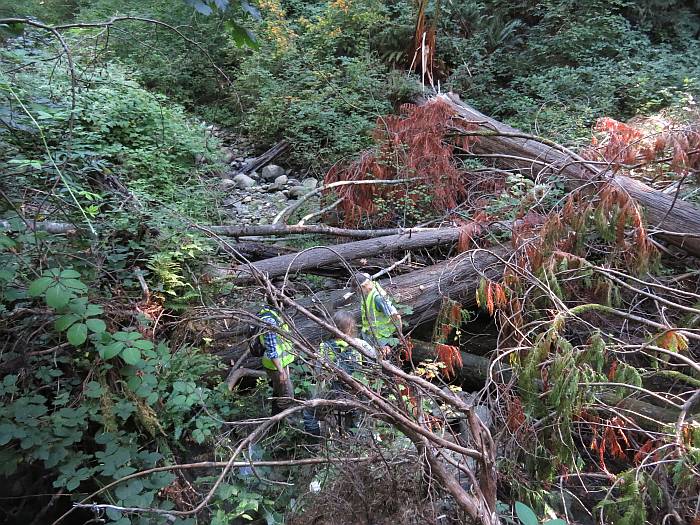 The above two photos show the general area of the site with the trap that had the most fish. Rough areas for humans to get through, but fish love the complexity and cover.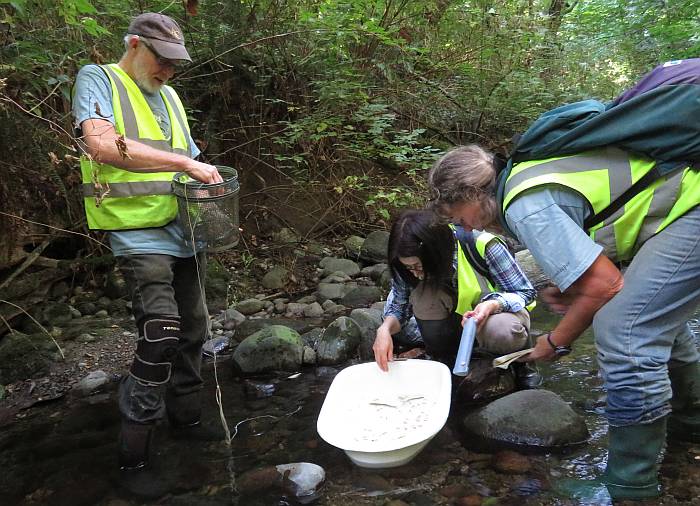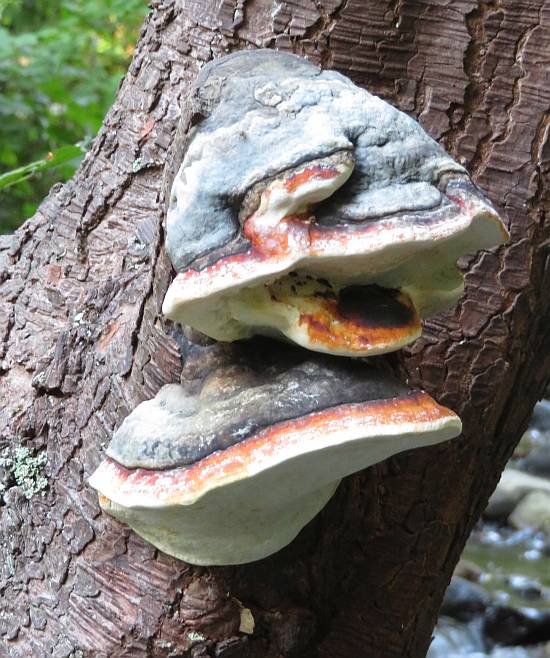 Lots of cool fungi deep in the bush!