Kids from Clinton Elementary in south Burnaby helped Byrne Creek Streamkeepers volunteers and DFO release coho smolts (yearling salmon) in Byrne Creek today.
It was a bittersweet event, as it was the last release on Byrne with retiring DFO Community Advisor Maurice Coulter-Boisvert.
But we're very happy that long-time tech Scott is taking over Maurice's role. Looking forward to working with you!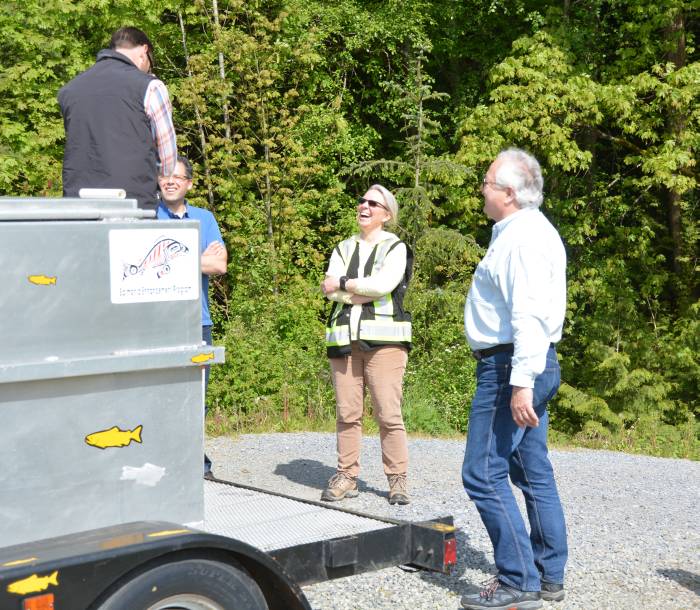 DFO and City of Burnaby staff share a laugh. It was that kind of uplifting day, and event, eh?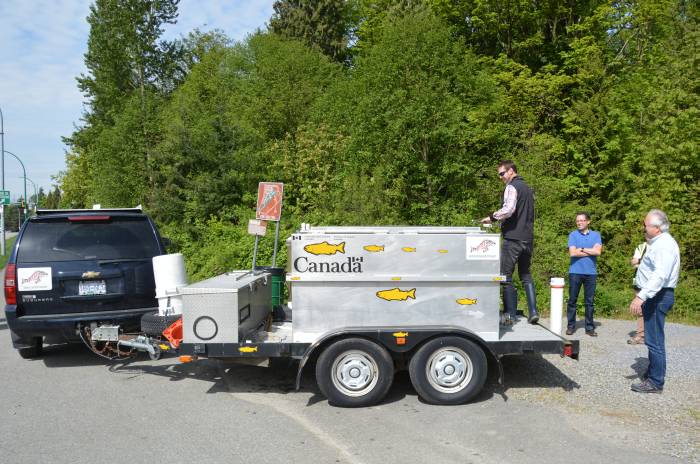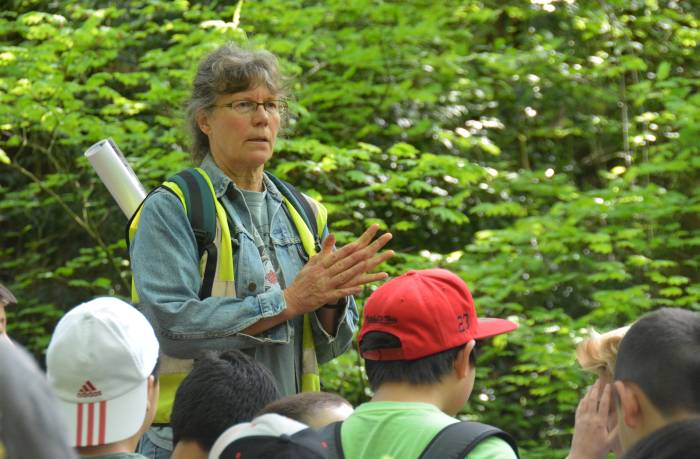 Byrne Creek Streamkeepers stalwart and Stream of Dreams co-founder Joan helps connect the kids to nature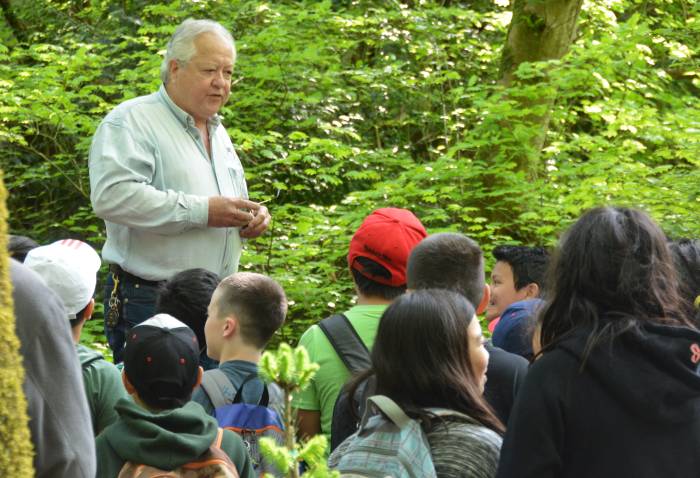 Maurice on the salmon life cycle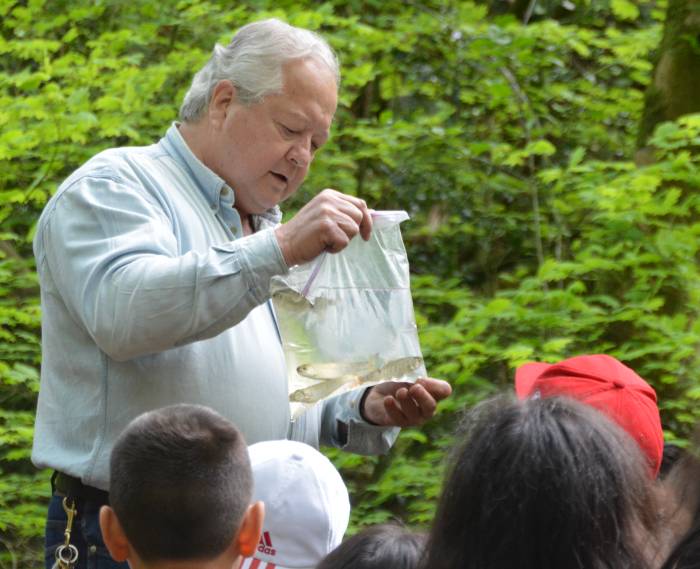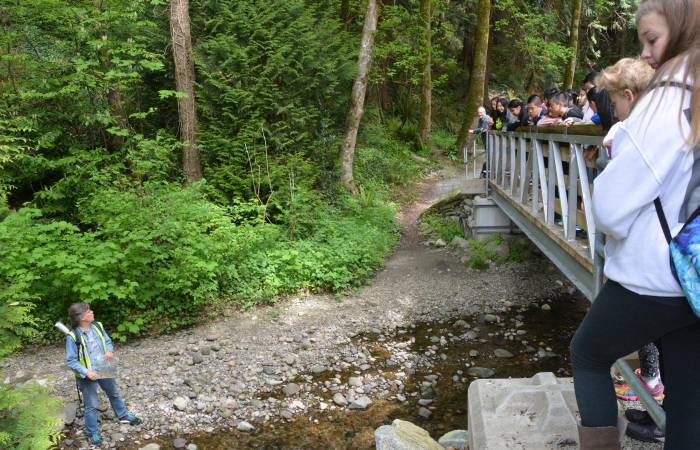 Joan demonstrates proper fish release technique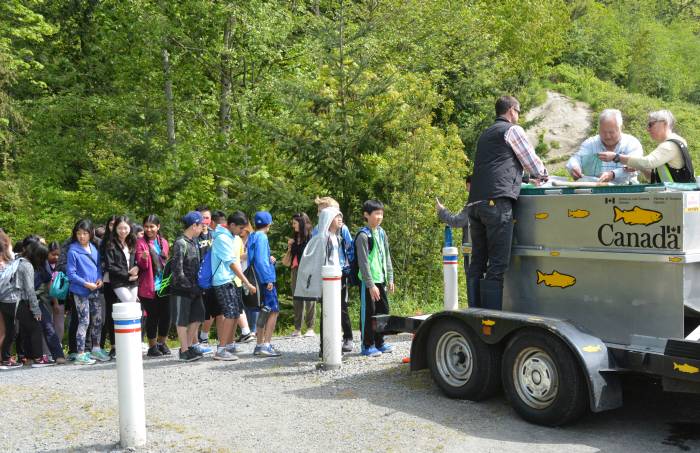 Lining up to take fish down to the creek. The excitement is palpable. . . : – )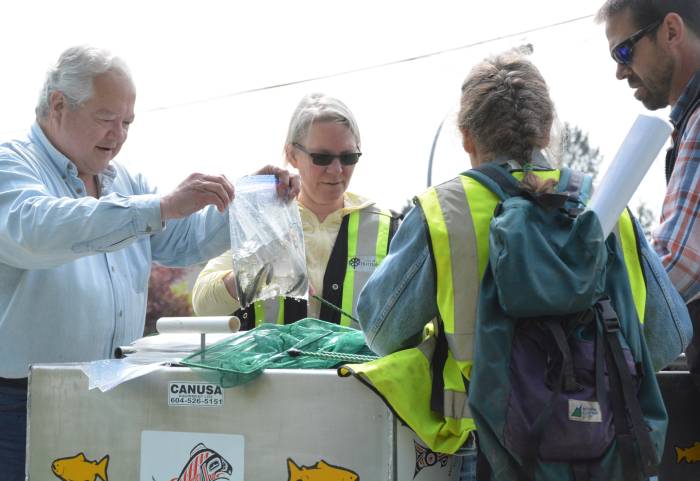 Netting coho smolts out of the tank, and putting them in baggies for the kids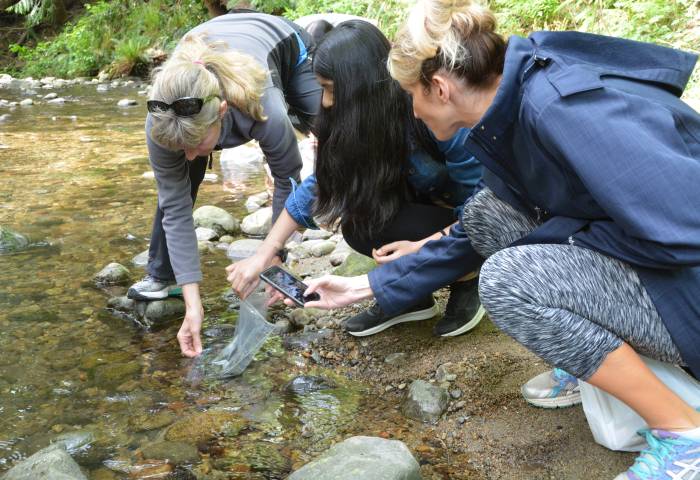 Helping hands guide excited kids for a safe release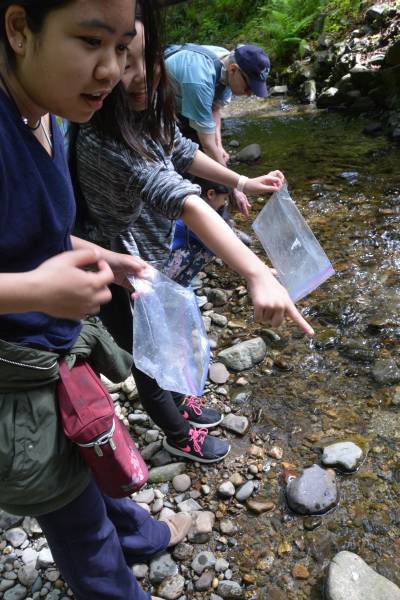 Look at them go!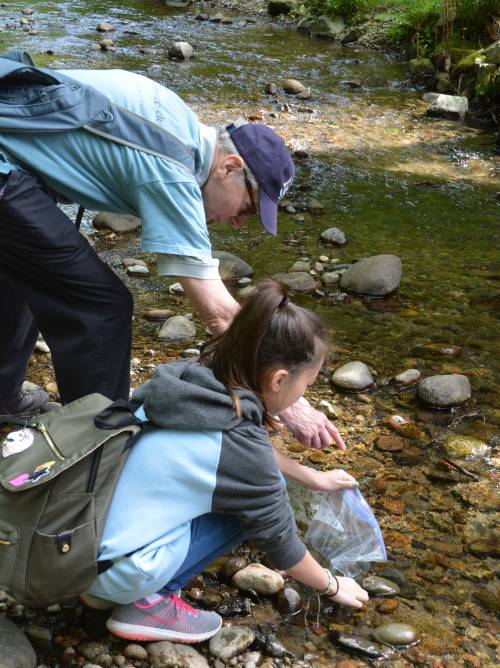 Volunteer Ray points out how the fish quickly change color to match their new surroundings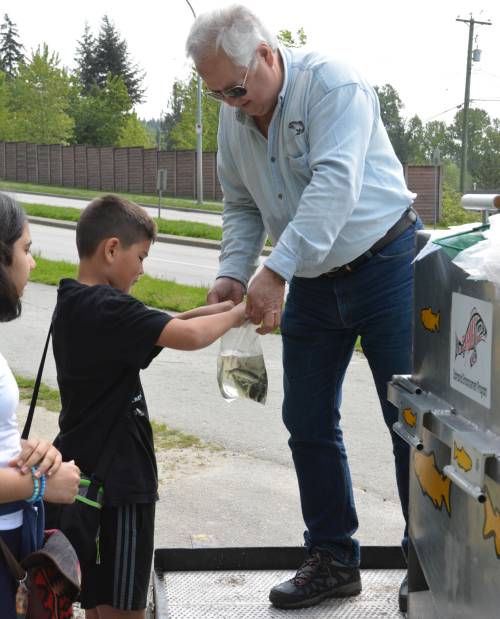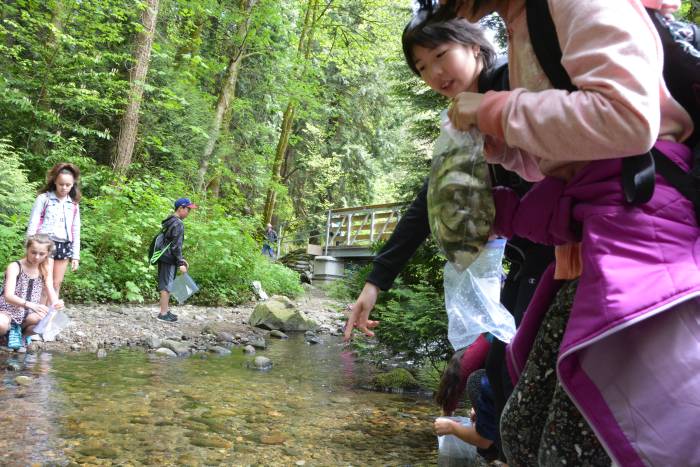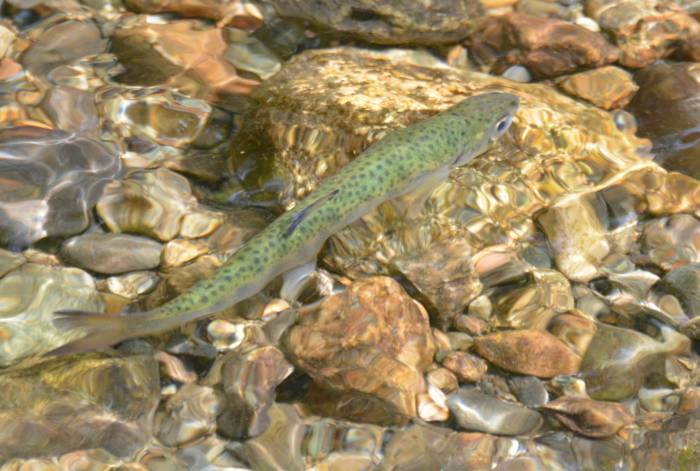 They are so beautiful. Thanks so much to the volunteers at Kanaka Creek who raise these cuties!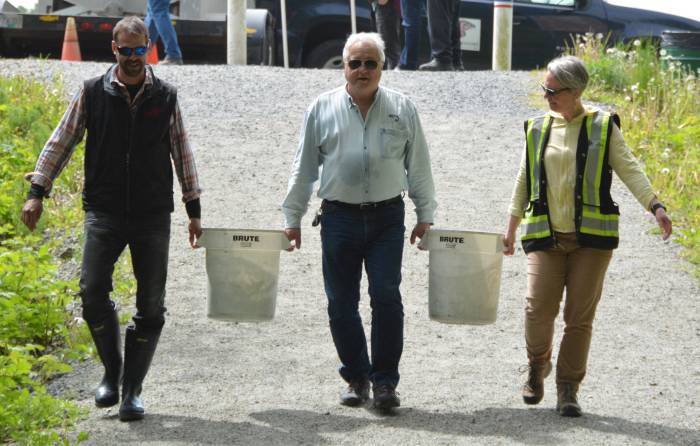 Don't mess with this crew : -)