We enjoyed fresh air and lots of signs of spring on a 2-hour ramble in Campbell Valley Regional Park today.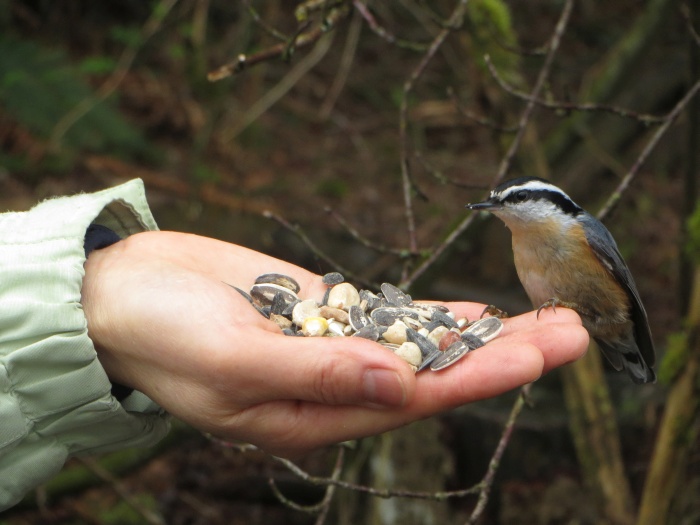 We've always enjoyed hand-feeding chickadees in the park, but this is the first time we pulled in a Red-Breasted Nuthatch.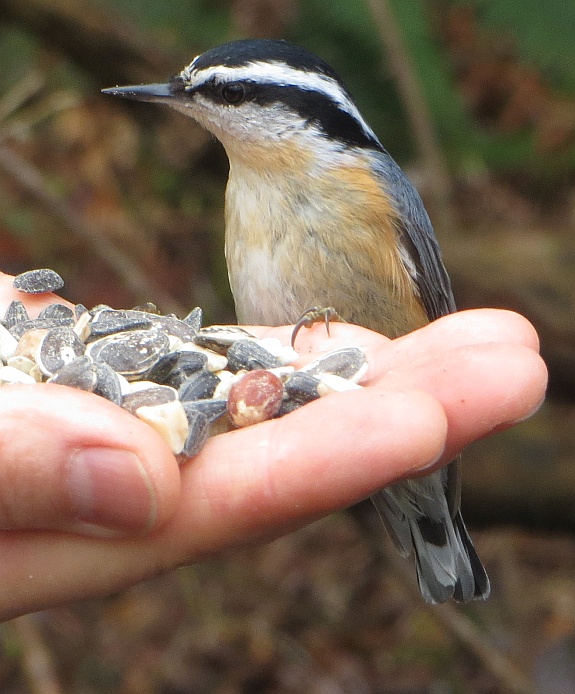 The feeling of a wee bird's claws clutching one's finger is pure joy!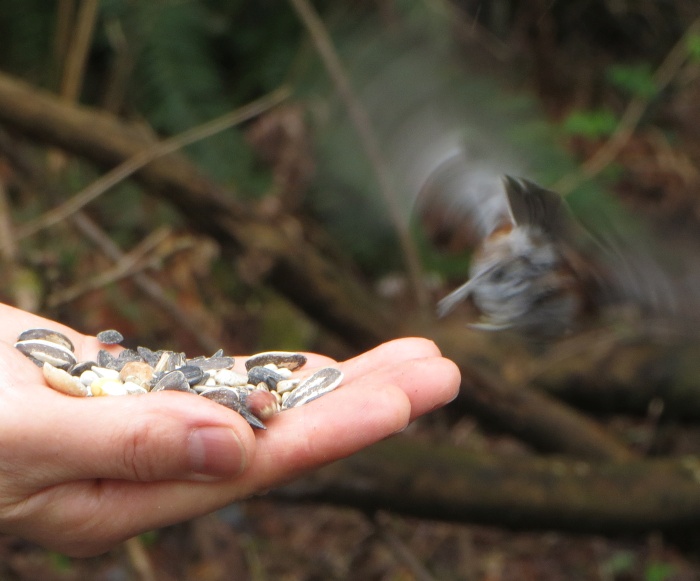 Doing the wormhole space-jump thing. . .  : -)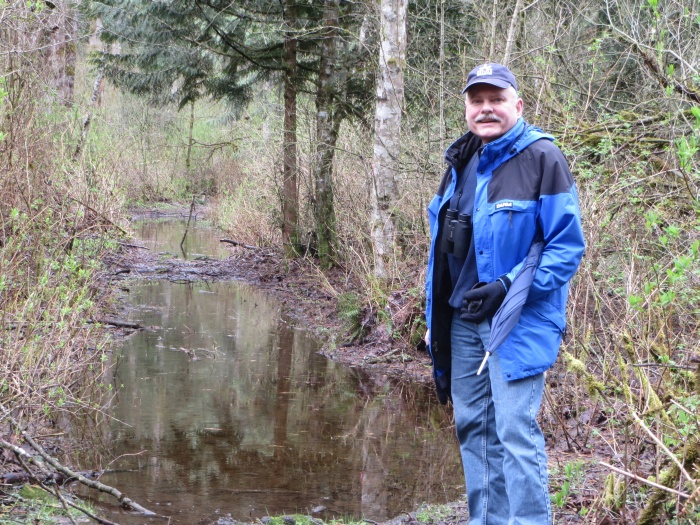 A sign at a trail crossing said flooding ahead, but we had to go see for ourselves : -)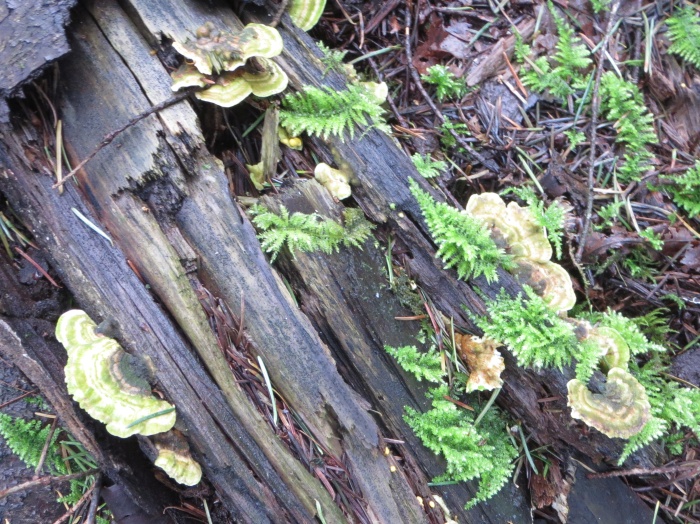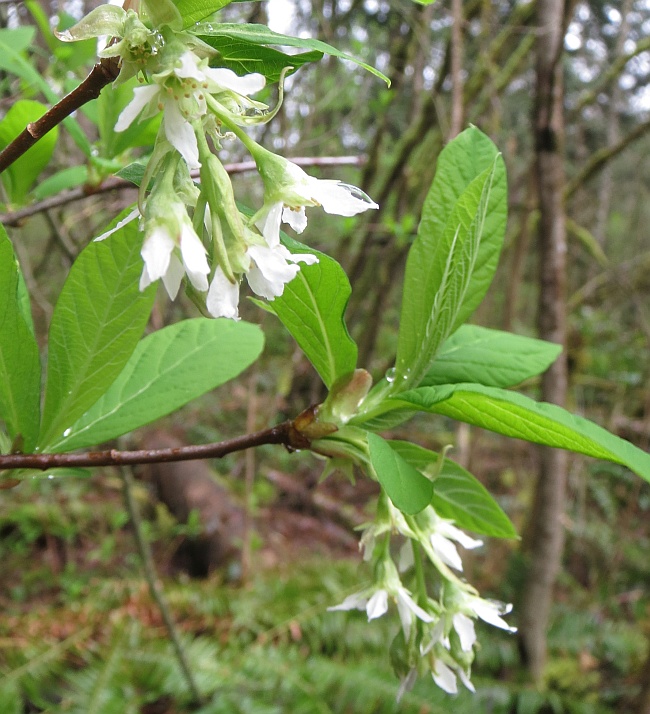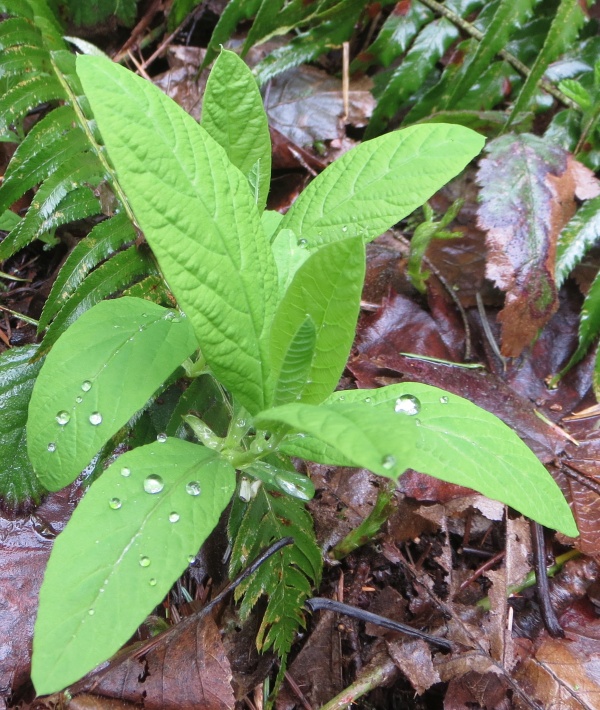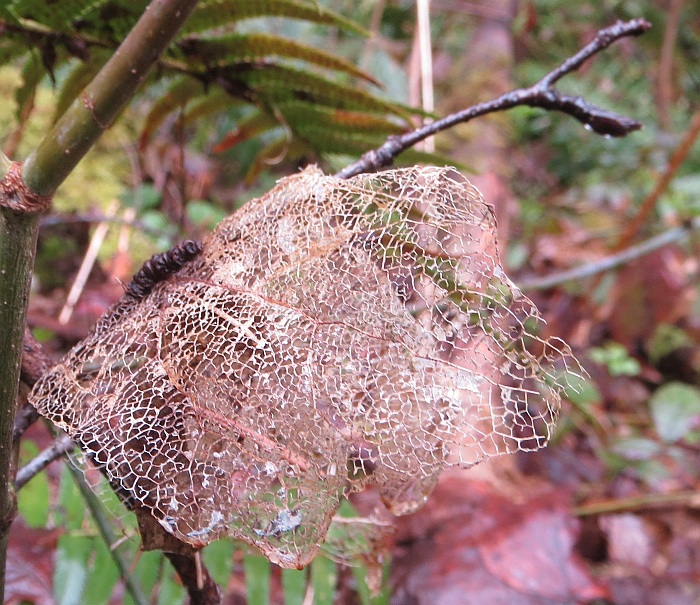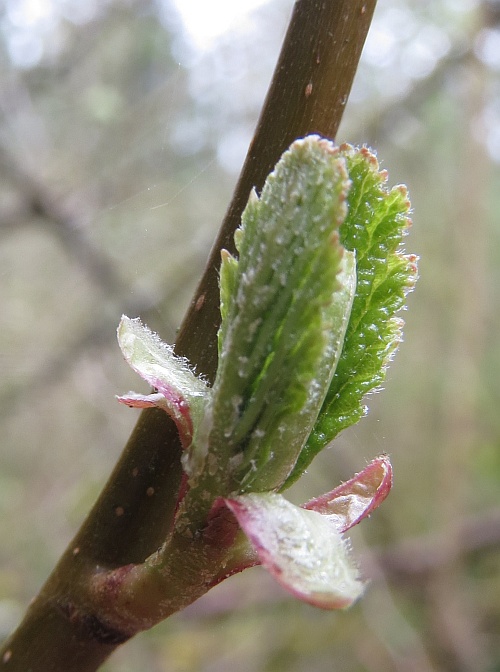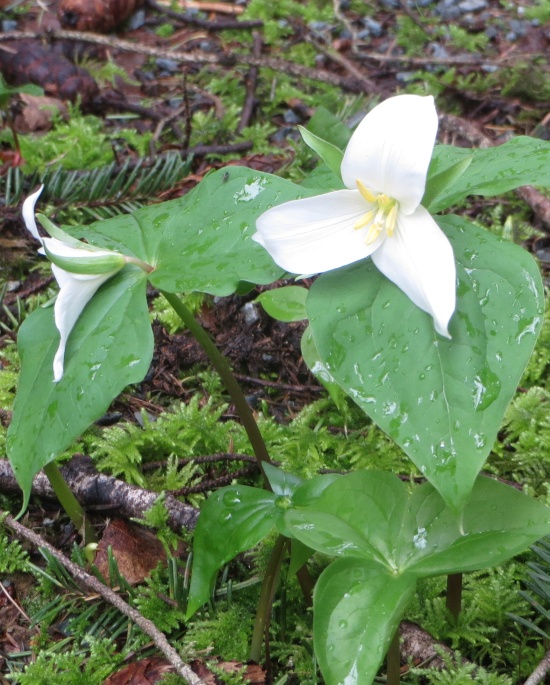 Trilliums — I think these are protected in BC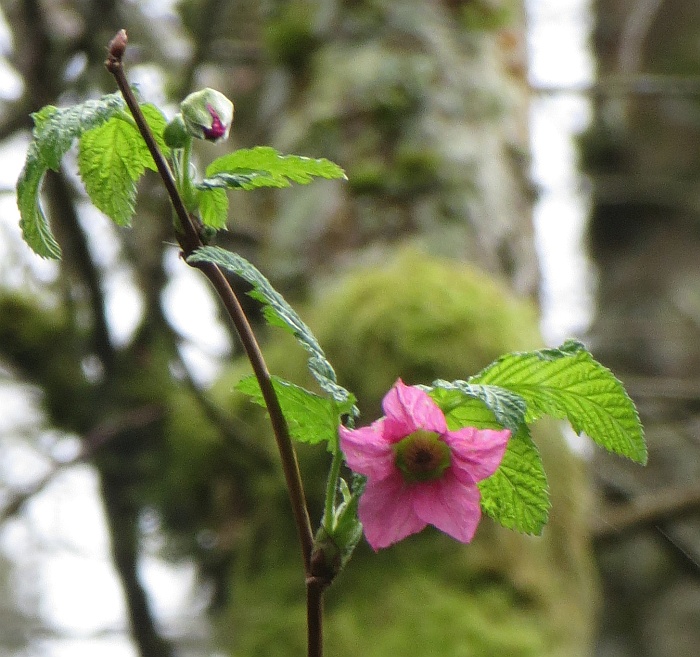 Budding salmonberries!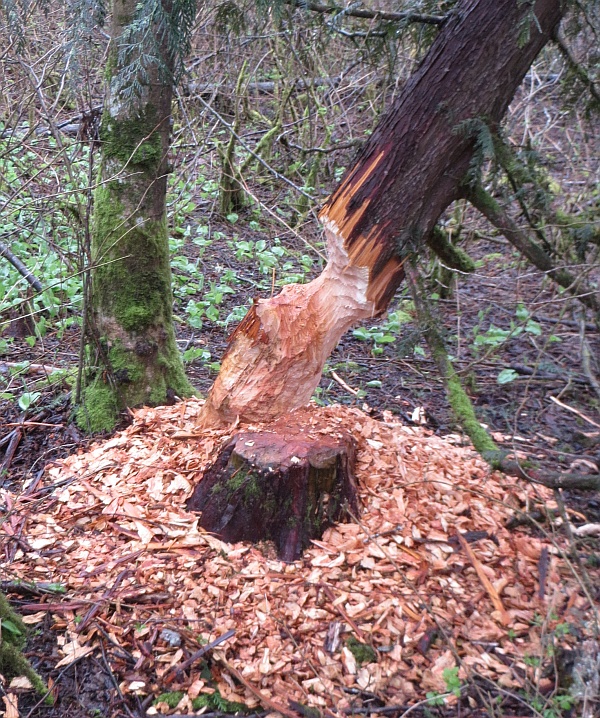 Busy as a . . .