Volunteer streamkeepers set out Gee traps overnight in Byrne Creek in SE Burnaby, BC, with DFO permission. Today we went and pulled the traps. Got lots of trout, including some cool color variations, but unfortunately no coho.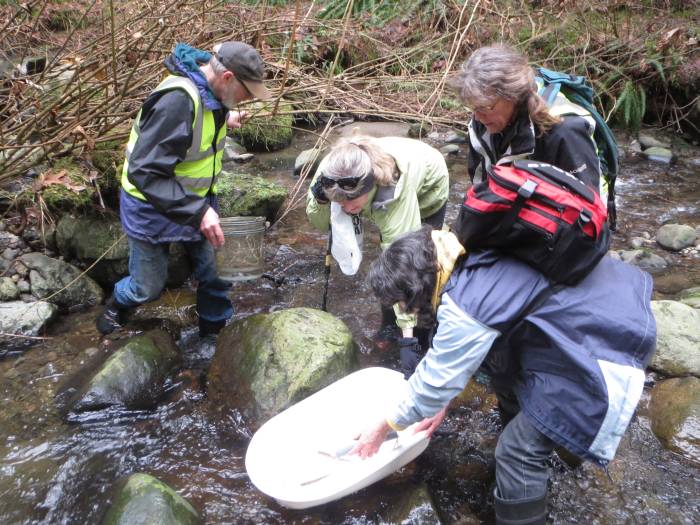 Gee trap emptied into tub for IDing and measuring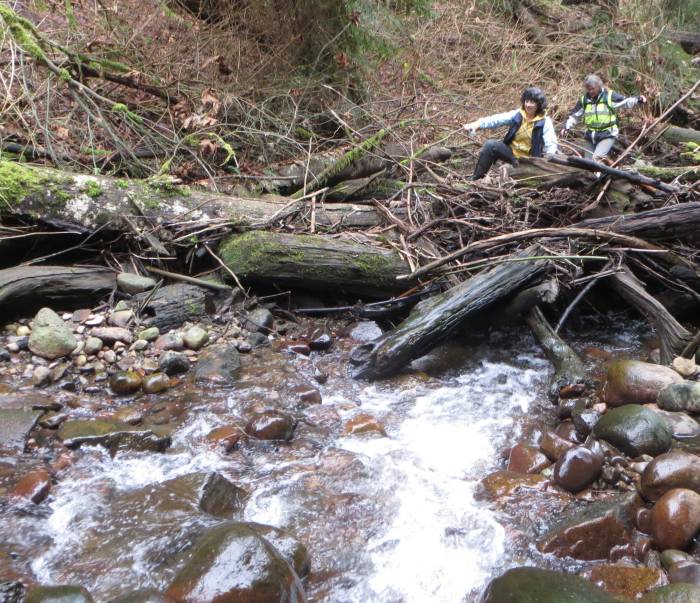 Fish trapping is an activity that gets us out into some challenging terrain!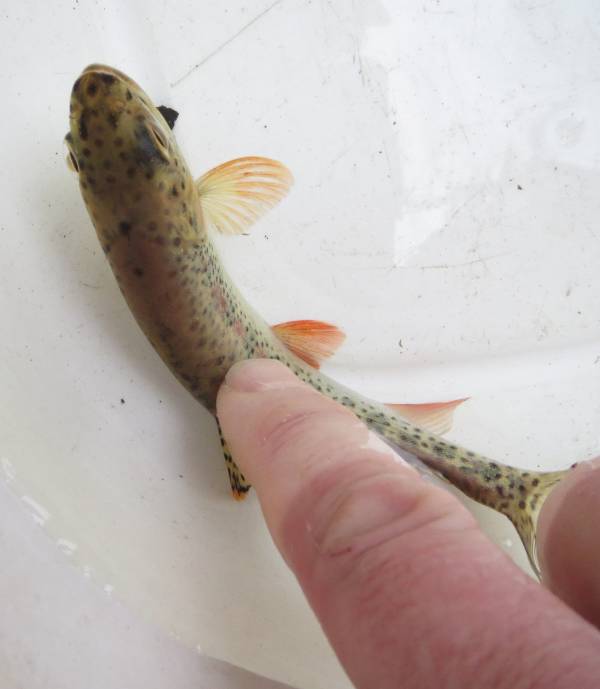 Wondering if this is a "cutbow"? We got a few cutties today that had faint pink lines, or pink dots along their sides.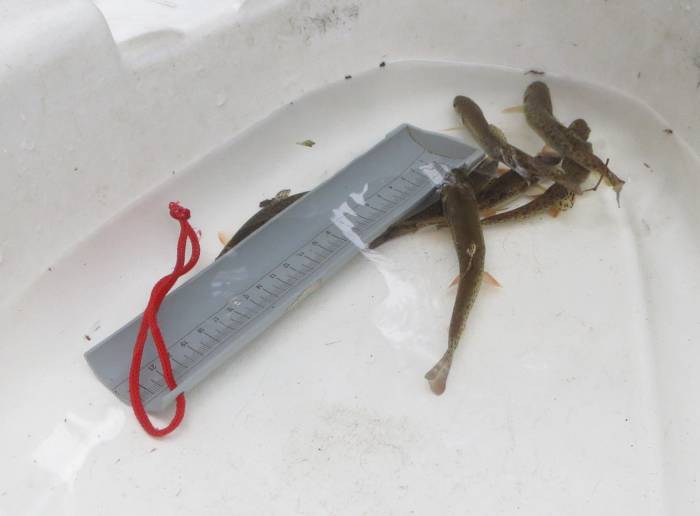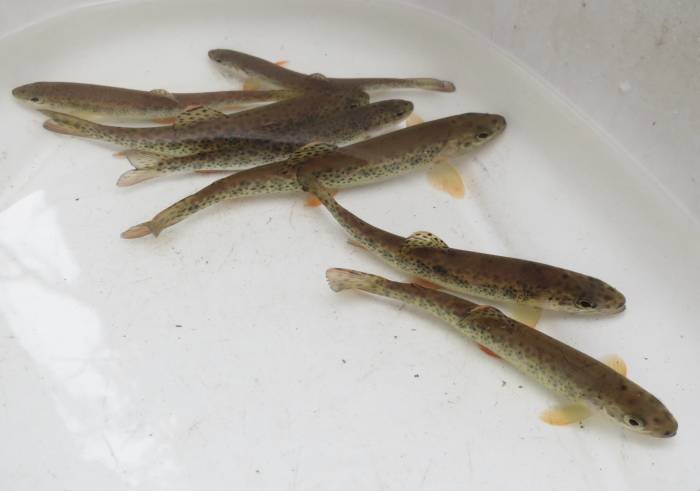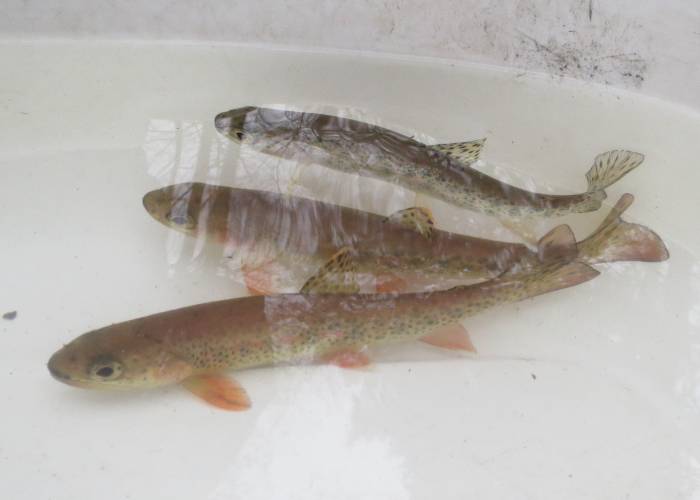 Interesting color variations — reddish-brown trout and greenish-grey ones.