This inquisitive Northern Flicker was on our balcony for about 15 minutes this morning.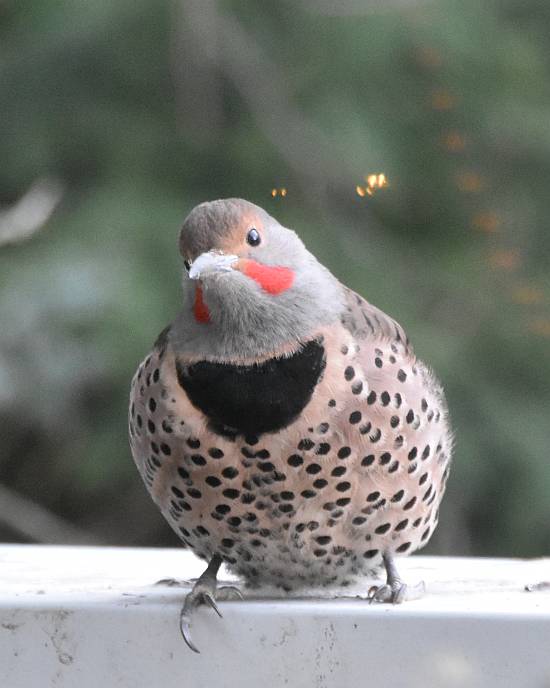 Those are lights and decorations from the Christmas tree reflected in the window — perhaps that's what kept him fascinated : -)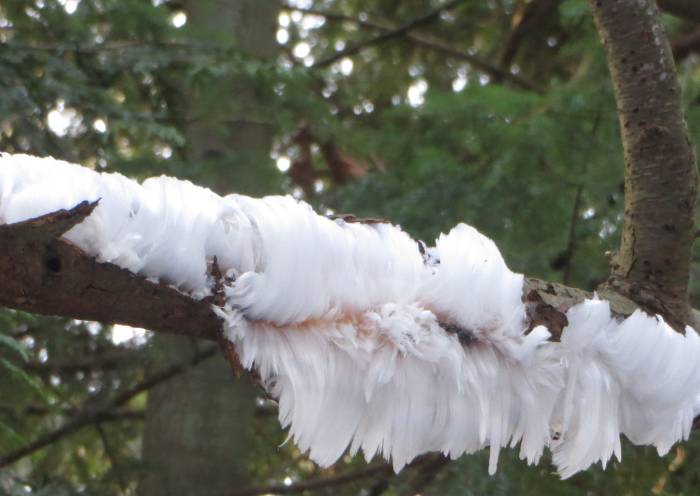 Hair Ice in Byrne Creek Ravine Park today. It's a form of ice facilitated by a fungus.