We're getting good numbers of spawning salmon back in Byrne Creek in SE Burnaby, BC.  At least good for this little struggling urban waterway.
Here's a number of shots I took today on spawner patrol. Though I've been volunteering as a streamkeeper for some 15 years now, I still find it cool how camouflaged these fish are.
Each one of the following photos has at least one chum in it, and some have several.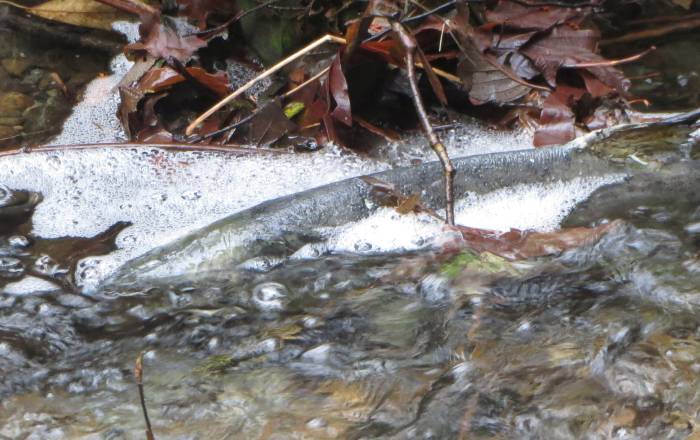 The rising submarine chum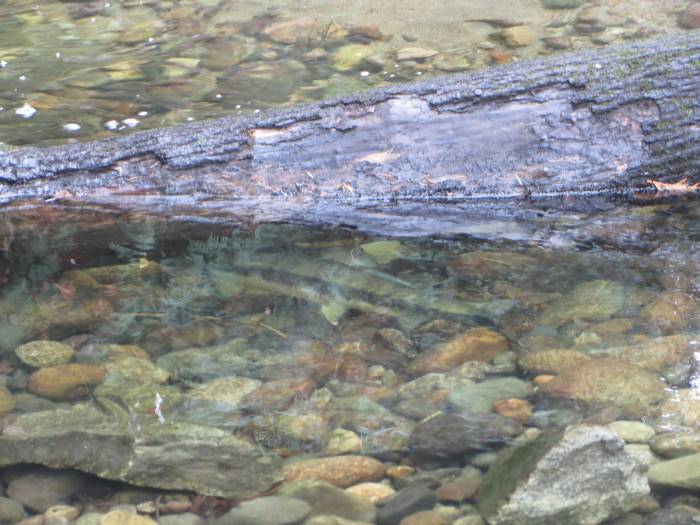 The logger chum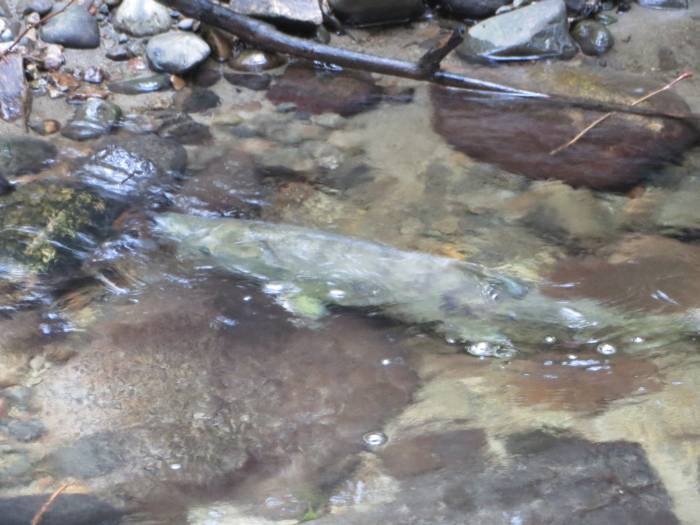 The hiding in plain view chum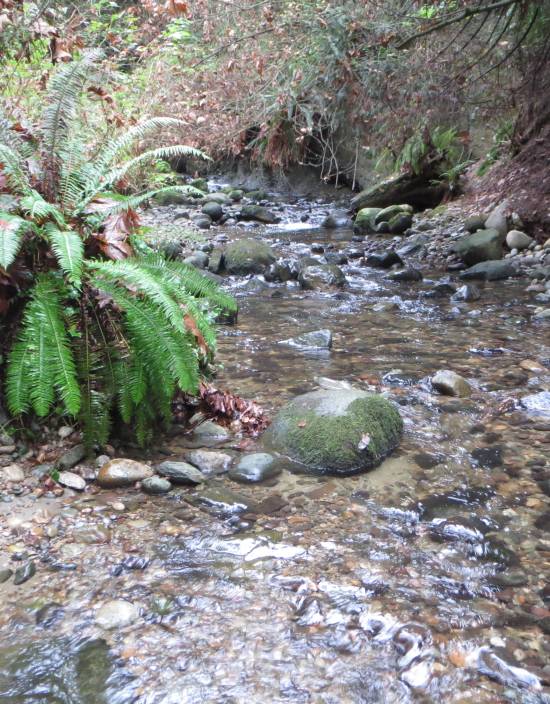 At least three in this shot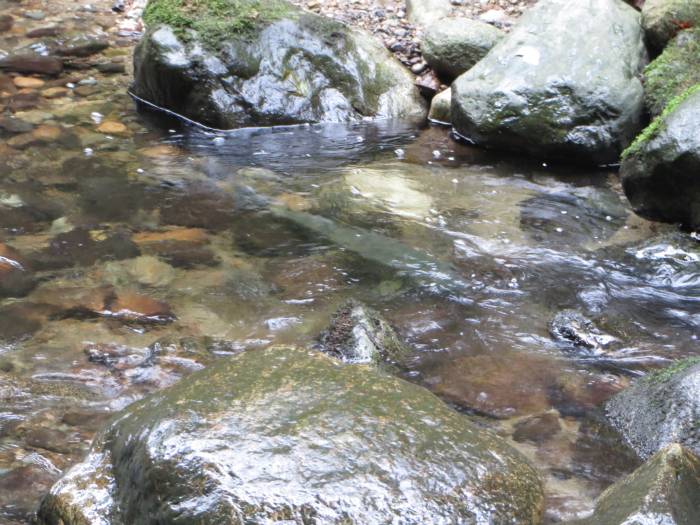 Blending in chum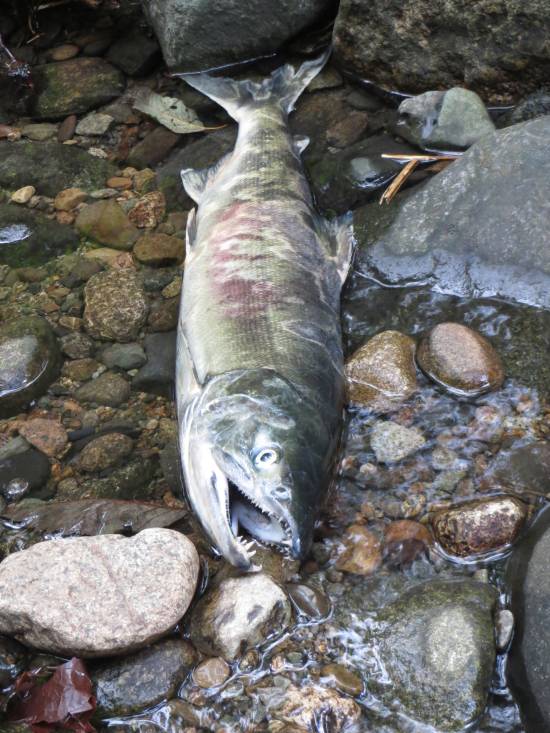 OK, this dead one was easy to see. 52 cm male.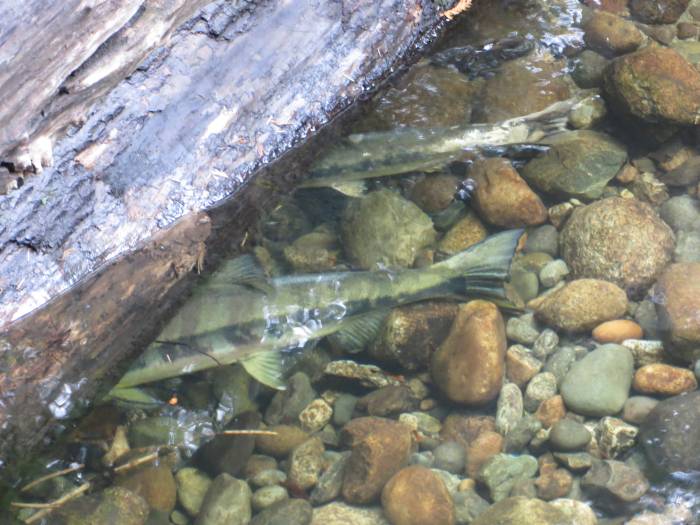 Hide and seek, heads hidden, tails sticking out chum