Six hardy souls braved the wind and rain on the Burnaby Parks-sponsored Byrne Creek salmon tour today. The water was high and dirty, and as leader of the tour, I had little hope of seeing salmon. But we persevered and were rewarded by a couple of chum cruising near the surface of the sediment pond! Thank you chum!
It was uplifting to witness the excitement of people seeing salmon in their own neighbourhood for the first time.
Thanks to Byrne Creek Streamkeepers volunteers Ray and Yumi for joining me, and thanks to the three folks who showed up for the tour despite the challenging weather. All expressed interest in potentially participating in other Byrne Creek events!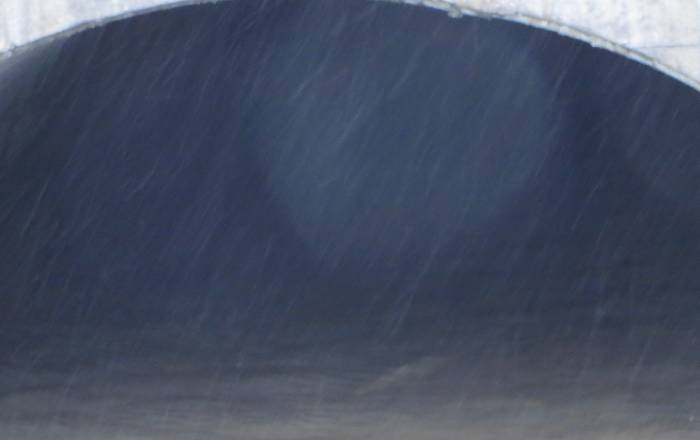 A ghostly chum in the rain, swimming up the culvert under Southridge Drive in SE Burnaby, BC