Wee fishies give  young biologists joy : -).
Byrne Creek Streamkeepers volunteers and Wild Research members enjoyed a fish ID workshop this morning, and then we went out and retrieved traps from Byrne Creek in SE Burnaby.
Thanks to biologist Jim Roberts of Hemmera, who gave an excellent presentation on the complexities of identifying salmonids and other BC freshwater fish.
Note all fish are released unharmed.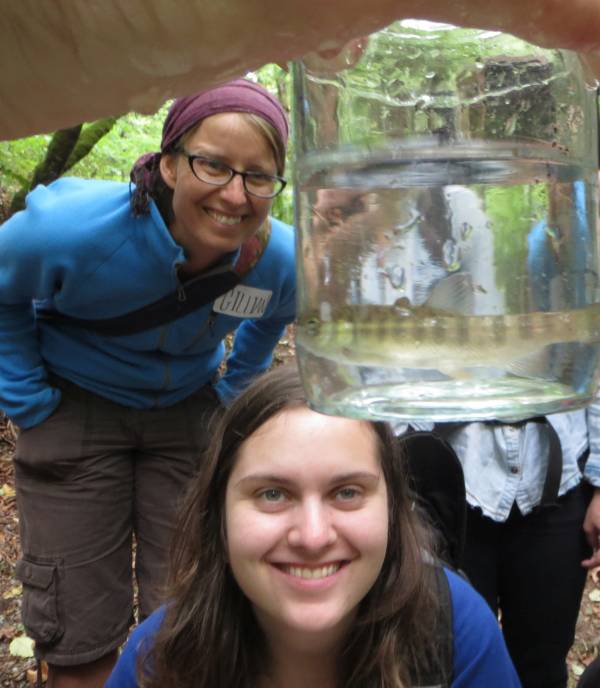 And thanks to Burnaby-Edmonds MLA Raj Chouhan for hosting the morning in-class session in his community office.