I spent nearly four hours "shooting" birds and scenic views in Fraser Foreshore Park  in Burnaby, BC, this afternoon. I got thoroughly chilled but the shots were worth it. Here are a couple to get this post going.

In my experience, herons usually appear completely disinterested in people. I did not call attention to myself in any way to get this shot. Walking around the tree a couple of times attempting to get an unobstructed view likely piqued its interest.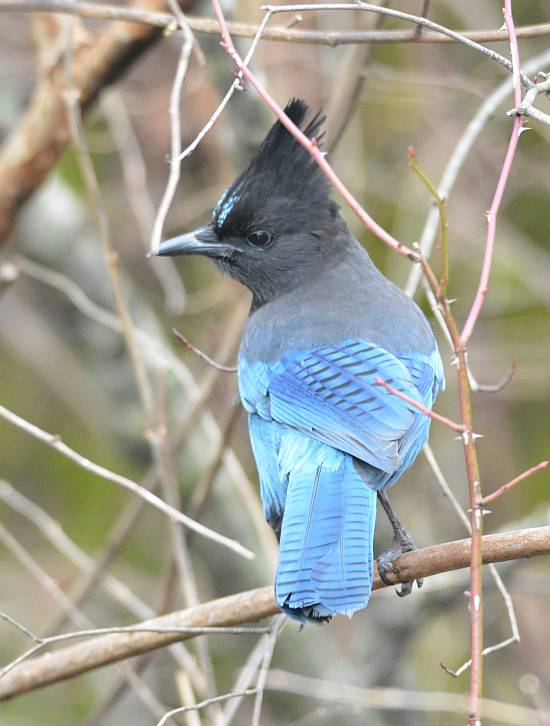 There were several Stellar's Jays feeding from stumps where people had left seeds. These shy birds can be hard to photograph, but as I stood silently for over an hour in the same spot, they gradually became more comfortable with my presence.
What I just wrote brought me up short. "These shy birds…" Huh?
I have also experienced them being very aggressive in seeking food, when camping in the BC interior, so I'm not sure why the Jekyll and Hyde personality shifts.