Thanks to the City of Burnaby Parks Dept and the Environmental Youth Alliance for an interesting mason bee workshop today!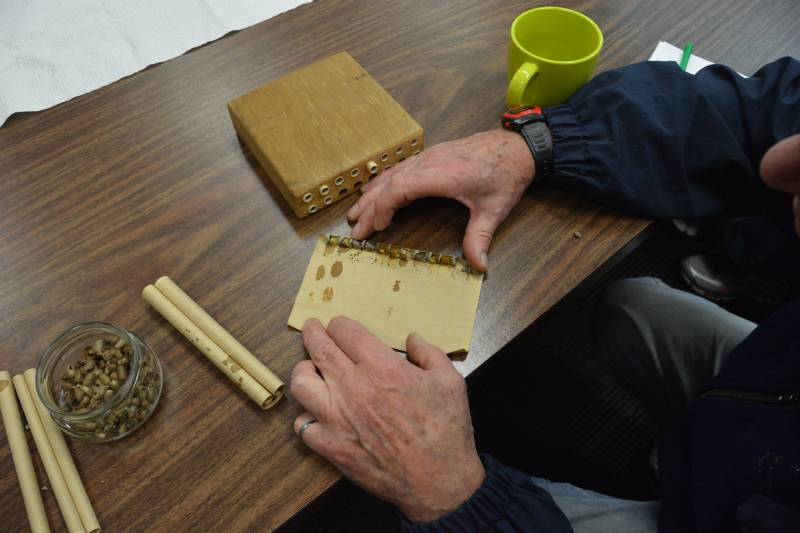 Unrolling paper tubes from mason bee "condo"
Mason bees are very important pollinators for fruit trees as well as vegetables, flowers, etc. Due to concerns about the decline of pollinators, the City of Burnaby has a program in which it installs "bee condos" in municipal parks, and asks volunteers to monitor and clean them, harvest cocoons, keep them dry and cool over the winter, and place them back out in the spring to hatch. Mason bees are ideal for urban areas because they are very placid and non-aggressive.