Byrne Creek in SE Burnaby was running milky today. All drains on streets and parking lots lead to local creeks!
I don't know what the substance was, but local streamkeeper volunteers first shared the info just after 1:00 pm today, and as I walked the creek from 2:30 to 3:30 it was still running milky.
City of Burnaby staff were out trying to track the source through the storm system.
This is the second such event in a week! Last week the creek was running silty brown from what appeared to be construction-site silt.
Here are some shots of today's event: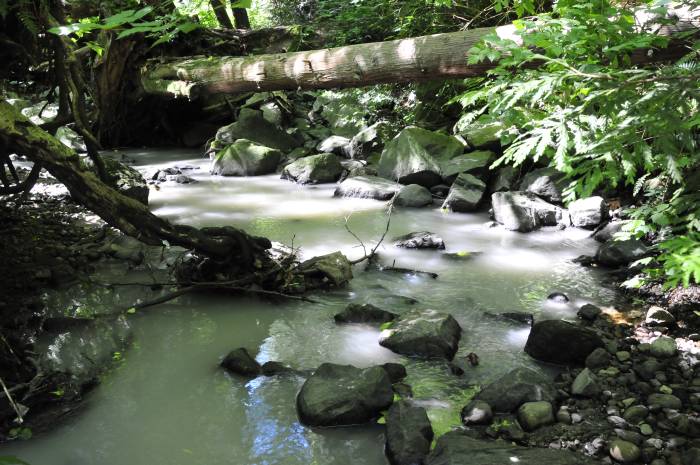 The outflow from the pond into the creek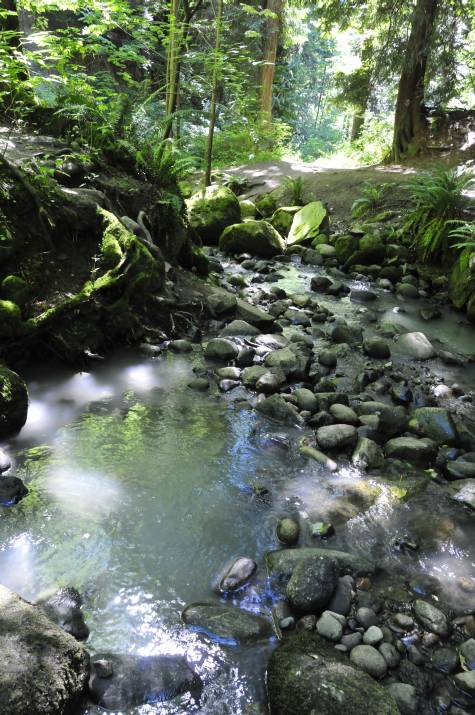 Further down the creek, near the playground at Ron McLean Park