Somebody was being naughty today, allowing sediment to flow into Byrne Creek in SE Burnaby.
Vigilant streamkeepers reported the ugly looking and potentially fish-killing pollution to the City of Burnaby. Thanks to the volunteers who keep "eyes on the creek" and immediately notify the City of any problems. And thanks to City staff who responded quickly.
It was obvious which storm pipe the sediment came from, as can be seen in the photos below.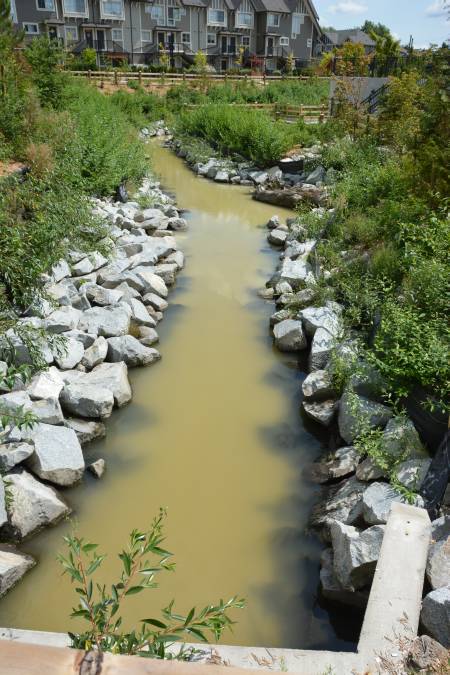 If you were a fish, amphibian, aquatic insect, or any other animal, do you think you'd like to be swimming in that?
Here you can clearly see that the sediment entered the creek through this storm outlet.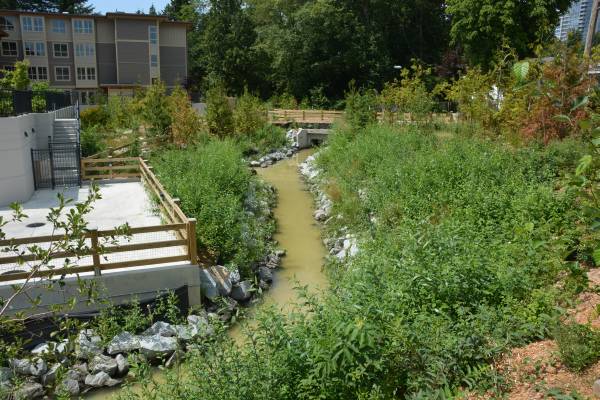 Another view. The flow here in the upper portion of the creek on a dry day is so slow that this "slug" of sediment was barely moving. It'll take a rain to flush it out of the creek.