I ordered a Tamron 150-600 zoom lens several months ago, knowing that the new lens had gained instant popularity and was near impossible to find in stock anywhere. It finally arrived today. I have yet to take it out for a shoot, but zounds, it is big.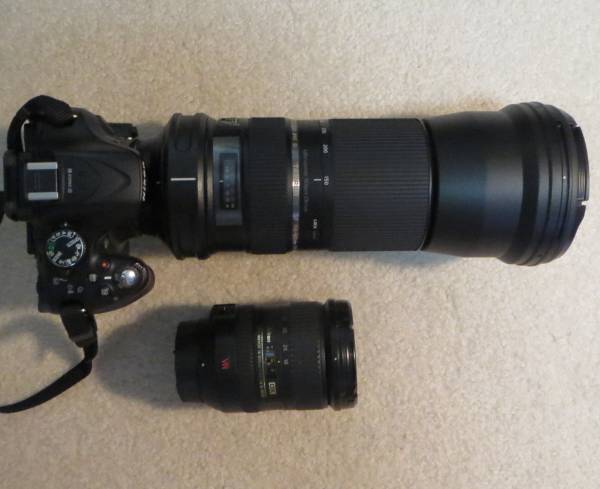 Here it is next to an 18-200mm Nikkor
For best results, I'm sure a tripod is recommended : -).
On my DX format Nikon DSLRs, this baby will have an effective focal length of 225-900mm. I can't wait to get out somewhere like the Reifel Migratory Bird Sanctuary to try it out.