There are lots of deer in state parks on Whidbey Island that are fairly accustomed to people. The ones we've seen have been wary, and not overly tame, but confident enough to get good photos.
I think we've seen the following one twice in about as many weeks at Fort Ebey State Park. Same area, same size, same behavior.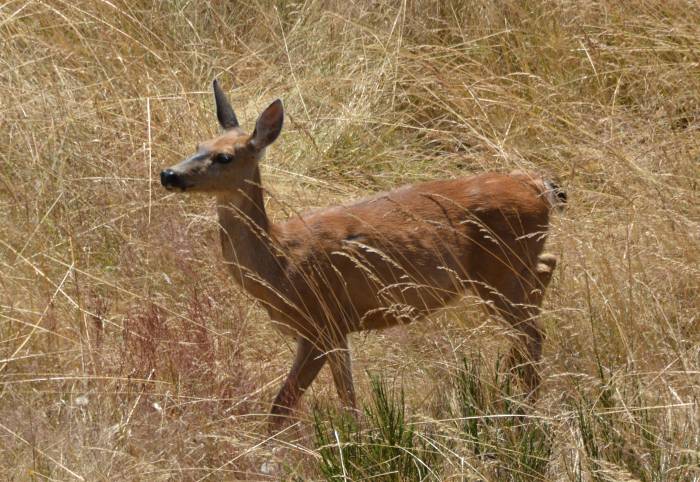 Out in the open above, and nearly concealed between the tree at bottom right below.